12 Useful Tools for Developing an Effective Marketing Strategy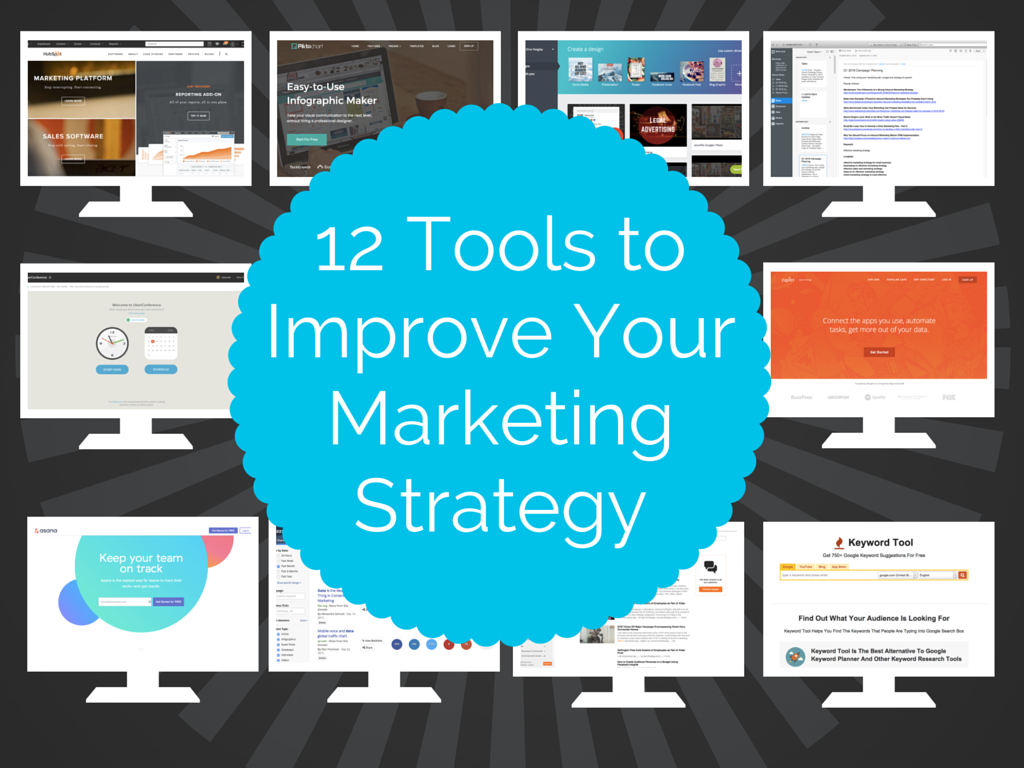 The days of marketing being a purely internal operation are long gone. An abundance of resources exist that any company can use to help get the most out of their marketing initiatives and facilitate better communication within their teams. These tools enable you to organize your campaigns, create engaging, purposeful content and distribute your work in a timely, consistent manner. We've compiled a list of the top marketing resources available so that you can maximize your investment and get the results you need.
You can use one, several or all of these tools as you work on developing a more effective marketing strategy and strengthening the efficiency of your current processes.
2 Great Tools for Inbound Marketing Automation
HubSpot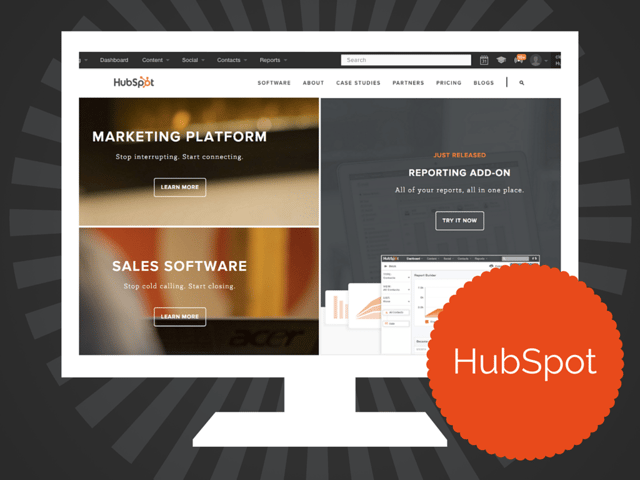 If you've ever researched inbound marketing, odds are good that you've heard about Hubspot. Simply put, it's the gold standard in inbound marketing because it's a one-stop shop for all of your inbound marketing needs. It enables you to publish content, automate marketing tasks and score your leads, while providing in-depth analytics relating to every action taken by your contacts. Hubspot is also the leading resource for inbound marketing information and insights, offering certification courses and an endless supply of helpful articles and blog posts.
Zapier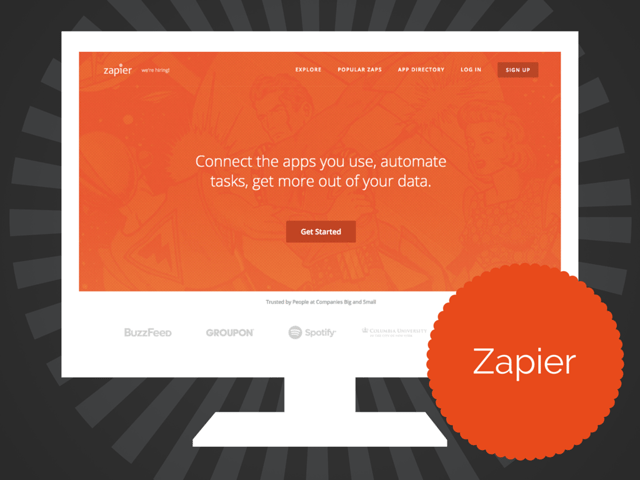 Zapier builds on what makes Hubspot great and takes its functionality to the next level. With Zapier, you can link Hubspot to the other programs you use in your marketing, such as Google Apps, Wordpress and Mailchimp. This enables you to use Hubspot as your CRM software while continuing to use your familiar favorites to keep things running smoothly. Because of the partnership between the two companies, Zapier is free for Hubspot customers.


3 Great Tools to Curate the Best Content in Your Industry
Buzzsumo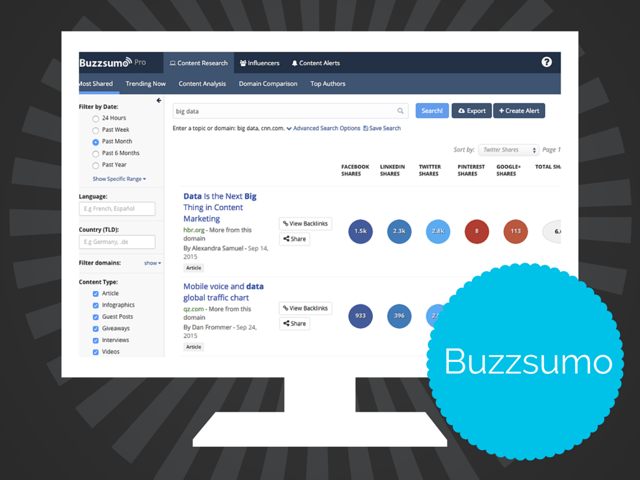 One of the biggest challenges in content marketing is that you don't really know what's going to work with your audience until you publish it. Buzzsumo helps to eliminate a lot of the guesswork that comes with working in content marketing. This site shows you the best-performing content for a given keyword or domain, allowing you to see exactly what resonates with real audiences. You can also keep tabs on how your content is doing and be the first to know if people are talking about your work.
Keywordtool.io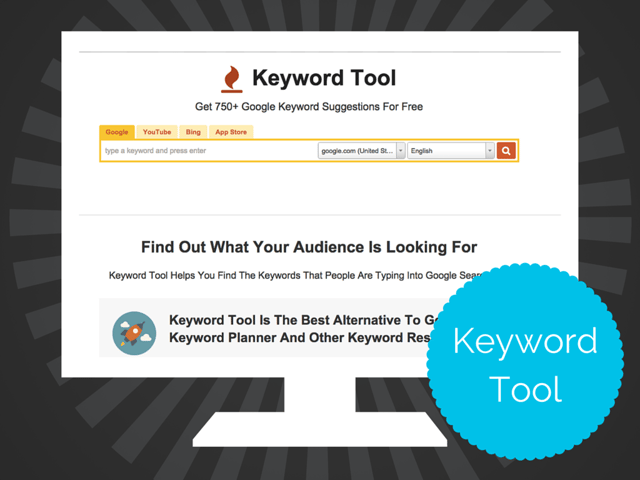 If Buzzsumo shows you what people are talking about, Keyword Tool (also known as keywordtool.io) gives information on the keywords that people are actively searching for. Utilizing this tool will give you insight into the keywords you should focus your content on. And although a subscription-based service gives you even more information about the most popular keywords, you can perform keyword searches for free without signing up.
Feedly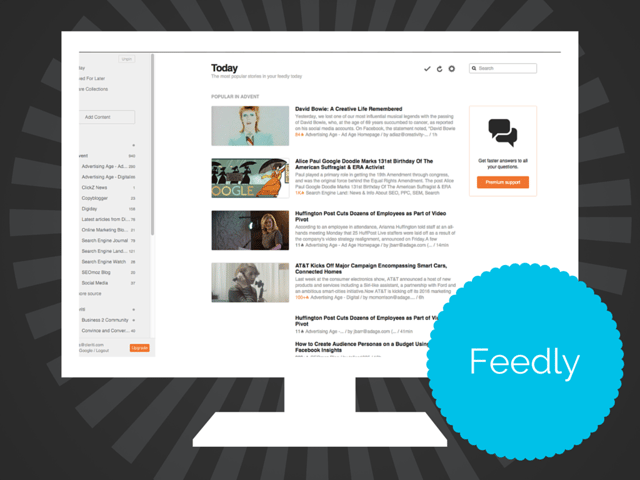 Feedly is a great tool that allows you to organize and view the content that matters most to you. A highly customizable program, Feedly delivers content based on the topics and publishers that you've shown interest in. It's a vital tool that keeps you up-to-date on everything that's happening in your industry, as well as the topics your audience is interested in. From Feedly's platform, you can easily share posts that may be of interest to your social media followers and aggregate research for your content creation purposes.


4 Tools for Marketing Organization and Productivity
Google Apps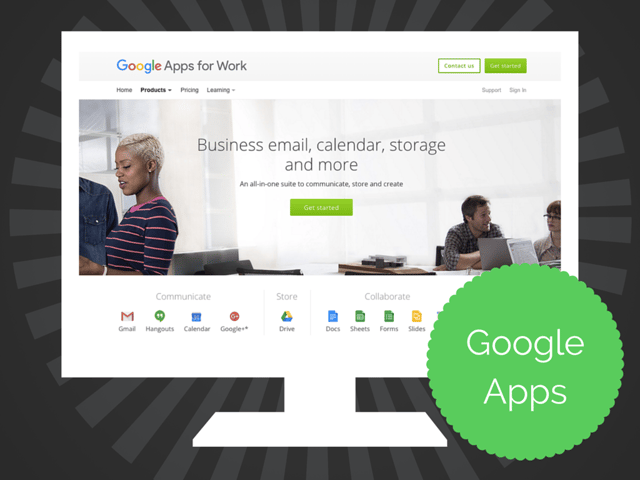 Google's apps are essential in many walks of life, and your marketing team is no exception. Gmail and Gchat are musts for any company with marketing staffers that aren't in close proximity to each other. Google Sheets can help companies to keep their content organized, and Google Calendar is great for keeping track of meetings and deadlines. Since Google's apps are cloud-based, you'll have your information anywhere you may go, enabling you and your team to stay on the same page. And, of course, Google's entire suite of apps is free.
Asana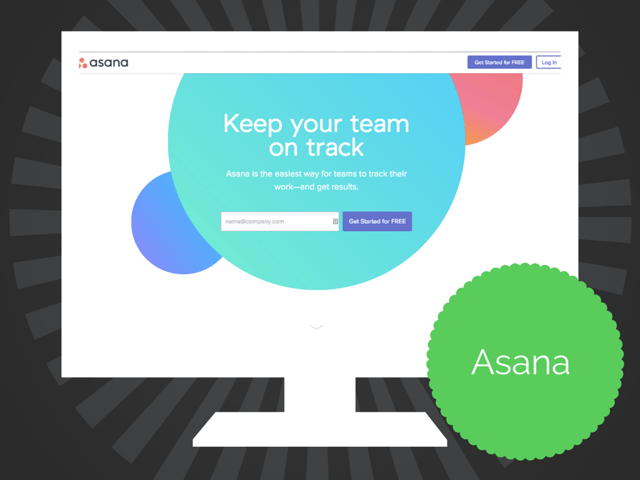 Asana is a popular project management tool that allows employees to document their work and communicate about their current tasks without moving into potential time-wasters like email and instant messaging. Asana features a robust dashboard that allows users to log how much progress has been made on a given project. It's also helpful in allowing project managers to delegate tasks so that every employee knows exactly what they're supposed to do each day. Asana is used by some of the largest companies in the world to coordinate their projects across multiple offices.
UberConference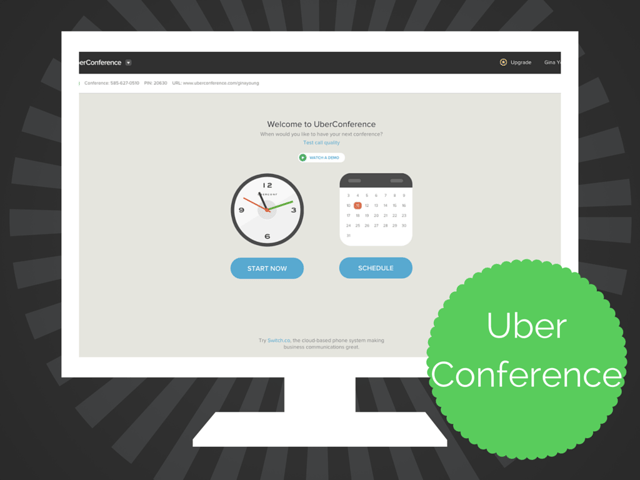 Most conference calls are a total pain, with PIN numbers to remember and difficulty with getting your team coordinated. UberConference does away with many of these problems by providing a streamlined and easy way to handle conference calls. UberConference lets you dial in by phone or by logging on through your computer or mobile app. Instead of guessing who's talking, UberConference lets you know by displaying their name and icon on the screen. Furthermore, you can even set UberConference up to call you directly and include you on a call.
Evernote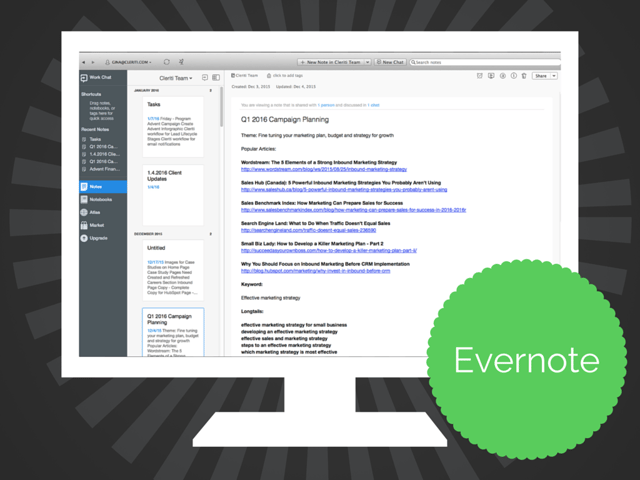 As the name suggests, Evernote is a note-taking app that collects all of your notes and makes them available to you wherever you may be. But Evernote is more than just a cloud-based notepad. It lets you share notes, pictures, graphs and presentation materials with everyone on your team. It even has an iPad app that allows you to save your digital handwriting as searchable text. Evernote offers a variety of plans, ranging from a free version to a fully integrated business plan that gets your entire company involved.
2 Tools to Create Amazing Visual Content
Piktochart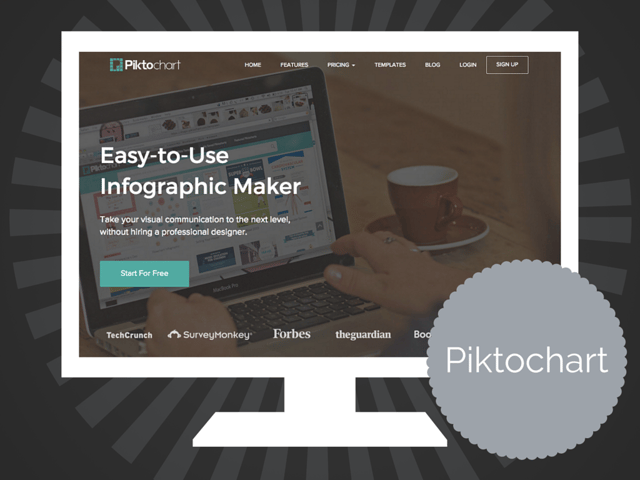 Infographics are great for sending engaging, powerful messages, and creating them doesn't have to be hard. Piktochart is a program whose main focus is on compiling and presenting your data in a visually attractive way. The program makes it easy for you to develop your own infographics and reports, even if you don't have an extensive background in graphic design. Visual aids are becoming increasingly important tools in carrying out an effective marketing strategy, and Piktochart can be extremely helpful in getting your numbers into the right format for easy consumption.
Related post: 3 ways Infographics Can Beef up Your Blog Content
Canva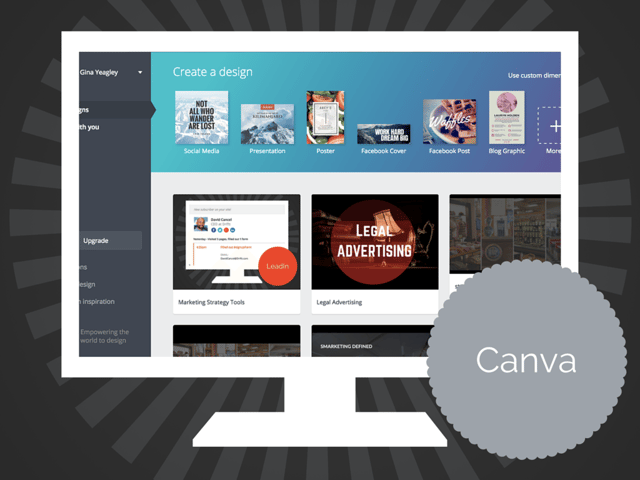 For those who are looking for a little more customization than Piktochart offers, Canva is a graphic design program that prides itself on being so user-friendly that anyone can create a compelling image. Canva has a massive library of stock photos, fonts and filters that can turn your idea for a great image into reality with a few clicks. All you need to do is drag and drop your information into Canva's user interface, then use a virtually limitless array of customization tools to create interesting images. You can even use Canva to cultivate shareable images based around quotes from your CEO, your company's mission statement or influential industry thought leaders that may inspire your audience.


The Best Tool for Social Media Scheduling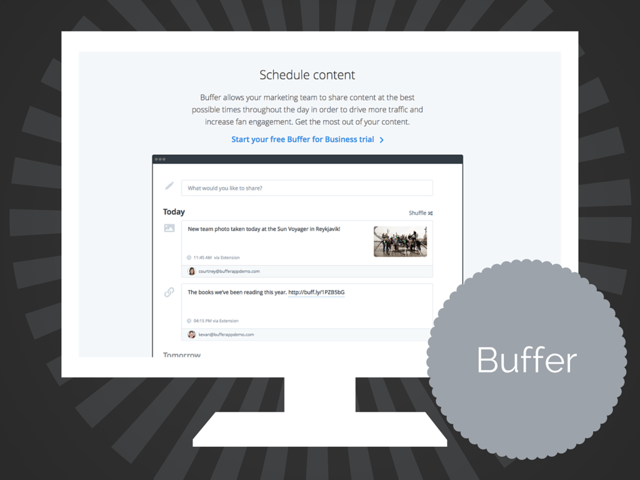 Buffer makes sharing content and posts on social media easy by allowing you to do all of your posting from one app. You can post the same content to all of your social media platforms at one time; you can also schedule posts so that they arrive in the feeds of your followers at peak traffic times. A neat feature offered by Buffer is Pablo, a quick image generator that enables you to create an image based around text, making that message much more likely to be shared.


Make Life Easier For You and Your Team
There's never been a better time to embrace inbound marketing, especially with the abundance of available tools that can streamline processes and make any marketer's life easier. From social sharing to identifying critical industry content and organizing your team's processes, you can do it all using these online tools. However, it's not enough to just use these programs. It's important to use them well and to make sure the fit into your overall plan without creating any extra hassles for your team. With a little foresight and vision, apps, programs and softwares like these will make developing an effective marketing strategy a breeze.