Your 2016 Marketing Checklist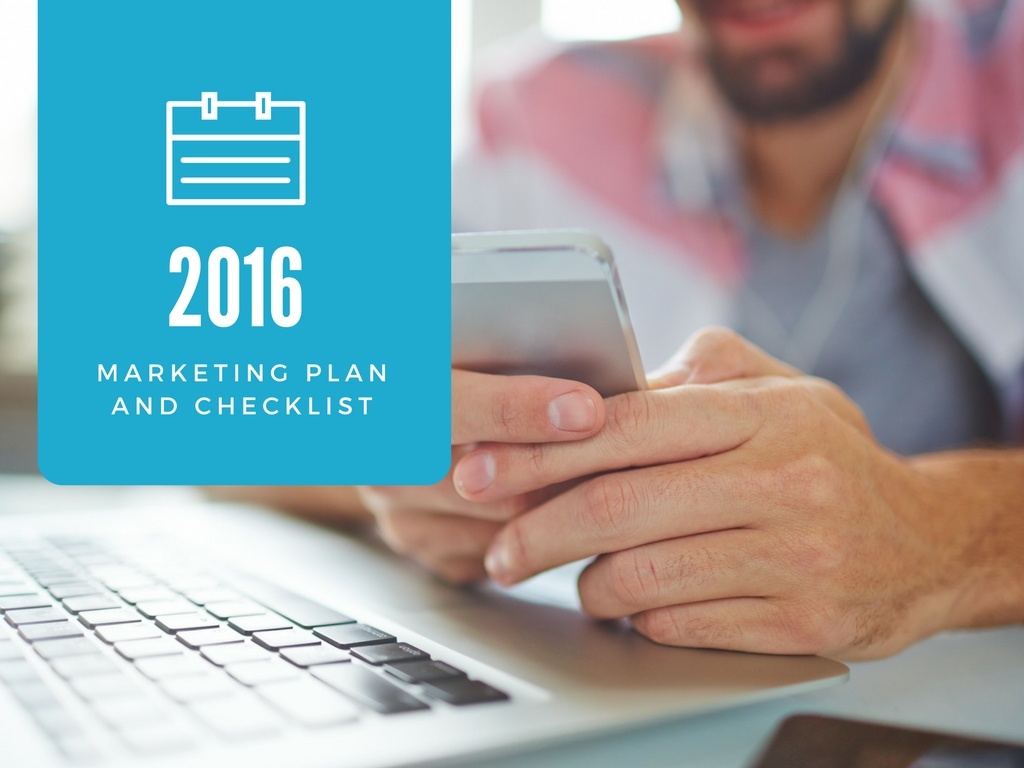 With each New Year that passes comes a new set of marketing best practices that you should look into. Unfortunately, adapting to new best practices isn't as easy as making (or breaking!) a New Year's resolution — you actually have to decide how to maneuver in the ever-changing marketing landscape if you want your brand to remain relevant. You can be sure that, if you don't stay up-to-date, your competitors certainly will.
Here are some of the big topics that will be important to you as you enter the New Year. In the spirit of gearing up for 2016, use this checklist as a guide to make sure you're prepared for these critical upcoming trends.
1. Customer Experience
The big buzzword for 2016 is customer experience, which shouldn't come as a surprise if you've been paying attention. In a world where consumers have virtually all of the power, it's up to you to make sure your website and messaging are as user-friendly and relevant as possible. This doesn't just mean fast and seamless, either. Facilitating user engagement is key. If your customers think you understand them, they'll gladly come back for more.
2. Navigating an Ad-Blocked World
Ad blockers affect everyone associated with marketing — from advertising agencies to consumers. With so many people tuning out digital ads altogether, businesses must find ways to gain exposure without relying on old mainstays like banner and video ads. Utilizing other forms of marketing, particularly the ones we'll cover here, will be key in gaining market share in 2016.
3. Marketing Automation
Marketing automation is the ultimate strategic tool for an effective, streamlined process. It connects dots and provides reach that would be impossible to achieve manually. It's the rare tool that helps you become more effective while minimizing your labor costs, and it's a must-have in 2016.
4. Data Collection and Utilization
In the digital age, marketing has become increasingly data-driven. But it's not about collecting the most data. It's about collecting the right data, then incorporating it into your marketing strategies. The key to success here is understanding how to tell stories about your customers and leads. Only then can you turn that data into insights and optimize your strategy and tactics for improved results.
5. Social Media
We all know that social media is a big deal; that's hardly a revelation. But social media is always changing, and you must change with it. Consider Snapchat, for instance. This there-and-gone sharing platform is a big deal these days — especially for younger audiences. If that demographic fits your business, it's worth looking into new avenues for reaching them. At the same time, it's important to stay vigilant in keeping your existing accounts exciting and fresh and, as always, respond to negative feedback on your social media accounts quickly and with corrective action.
6. Mobile Marketing
Mobile marketing was huge in 2015, and it will remain a big deal in 2016. eMarketer predicts that spending on mobile advertising will exceed $100 billion worldwide in 2016 — a number that will eclipse spending on traditional digital advertising. More people are using their mobile devices for purchasing. Make sure your website is ready to handle it.
7. Visual Marketing
As consumers become increasingly bombarded by ads, they spend less time on each individual advertisement--if they even notice them at all. That's why many marketers have shifted towards a more visual approach in recent years, with videos and infographics taking center stage. It's a win-win: Marketers can create compelling content that's easily shareable, while consumers get everything they need to know in a tidy package. Once again, this content isn't nearly as effective if it's not optimized for mobile devices, so make sure you're set before you embrace the visual revolution.
8. Video Marketing
Video deserves its own space on this checklist because it's becoming such a powerful tool. It's estimated that nearly three-quarters of the Web's content will be video-based by 2017, so it's a good idea for you to get on board now.
9. Content Marketing
Although the mediums and the nuances may change, content marketing still rules the roost. More than 90 percent of companies utilize content marketing, and those companies spend a quarter of their ad budgets each year on content. You know the deal by now: Great content will always keep people coming back for more. But it's the channels you use for that content, and your means for distributing it, that will determine your success in 2016.
Start 2016 Strong
Marketing is an industry that's challenging, exciting and threatening all at the same time. This year, it's all about creating the best customer experience possible while using data to enhance your ability to serve your customers. If you want to master your strategic marketing process in 2016, use this checklist to make sure all of your bases are covered. With some careful preparation, you can make 2016 your best year yet.