Don't Encourage Trolls! 5 Tips to Manage Responses on Your Social Networks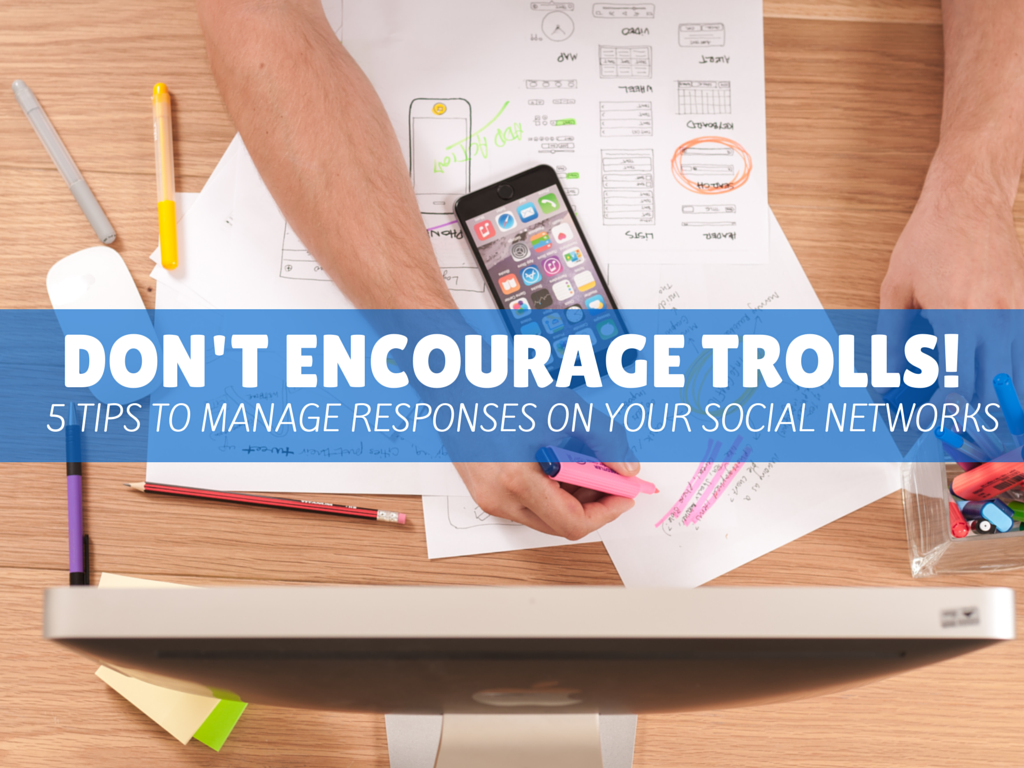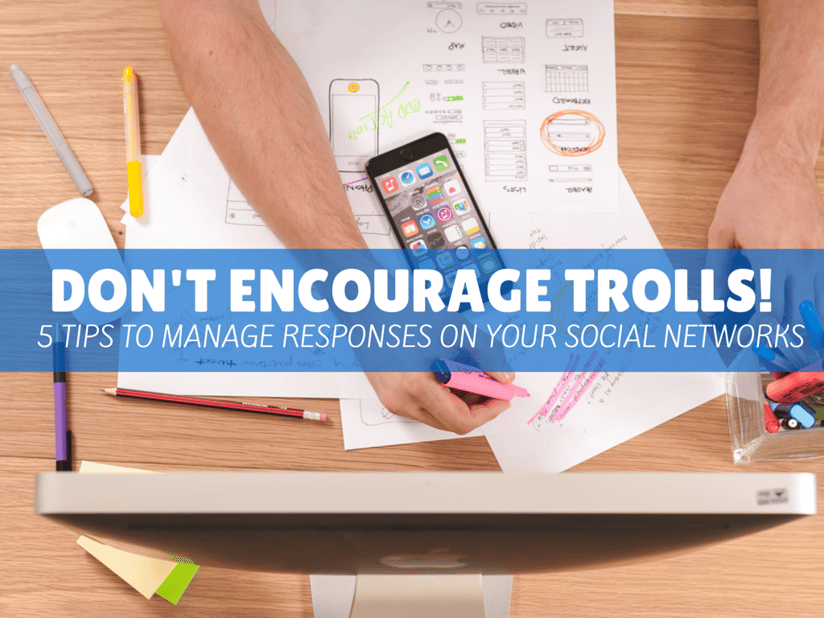 In case you didn't know, trolls are a type of public spammer — they use strong language on social media sites and public forums to elicit a response from other posters or you, the site owner. Likely, they don't have a social network audience of their own and are using yours to amplify or leverage their message. So, don't give them oxygen by responding in a way that fuels their fire. While social media comments from trolls can get weird — and while you may want to give them a piece of your mind — it's your job to save face and preserve your brand voice when you respond. Here are five tips for responding well to Internet trolls and avoiding unneeded negativity that may divert sales qualified leads from your social networks.
1. Determine the Validity
Negative comments from trolls may be valid, or they may not be. Whatever the case, don't take the comment personally. Focus on determining whether or not the message is a well-founded complaint or just someone seeking some attention. Most likely the troll has had a negative experience with your product, so your response should be constructed with tact and respect. You can openly address the issue and take a positive and assertive approach to maintain customer trust with other visitors. Valid or not, the troll can be dealt with.
2. Don't Feed the Trolls
Whatever you do, don't feed the trolls with an angry response. Your brand can be damaged by letting something like this go back and forth until it snowballs into a PR crisis. Trolls exist for the limelight, and anger only keeps them trying for more reactions from you. Stop the troll war by either ignoring them or smothering them with thoughtfulness by thanking them for their passion and viewpoint. After that, move on quickly and ignore any further responses because the more you say, the more you feed them.
3. Keep Track of Trolls
You can't respond to a troll if you don't know they exist. Trolls don't always appear on your website or Facebook page — they can blast you on third party forums and other blogs, too. These little buggers lurk on many places online, and you need to be vigilant about finding and taking care of them before they get too much attention. Use a service like Google Alerts or Radian6 to monitor conversations that mention your organization in real time. With these types of services, you can get a heads-up on the real meaning and purpose of the troll's words and strategically respond to avoid squandering your company's reputation.
4. Take the Troll Out of the Spotlight
Social forums aren't ideal places to resolve complex issues with a troll because they can disturb the activity of your sales qualified leads. If you don't feel comfortable going back and forth on your social networks, offer to continue the conversation in another setting, such as email or an existing online support forum. This will help silence the critic and put them in an arena where it makes more sense for you to offer them a solution. To put it simply, take the fight outside.
5. Set Boundaries for Trolls
If you have a troll problem, set specific guidelines for your online community to manage expectations. You can post online etiquette rules in a visible place on your social channels or outline the consequences of bad online behavior. Perhaps, then, if a troll decides to do what trolls do best, they can be banned from the site or given a time-out period since they had a warning. Be a proactive member of your online community — setting specific boundaries for trolls is a way to curb excessive behaviors that other users don't welcome.
Let the Trolls Troll While You Handle Them with Grace
Trolls are a unique breed of Internet user, and it can be tough to deal with them accordingly. Handling them with grace, kindness and humor instead of anger, as well as taking them out of the spotlight, are effective tactics for taming trolls and maximizing social ROI. Just don't lose your cool so you can keep your online community safe and fun for everyone and avoid scaring your sales qualified leads away in social selling.