Infographic: The 5 Most Important Steps to an Effective Marketing Strategy for Small Business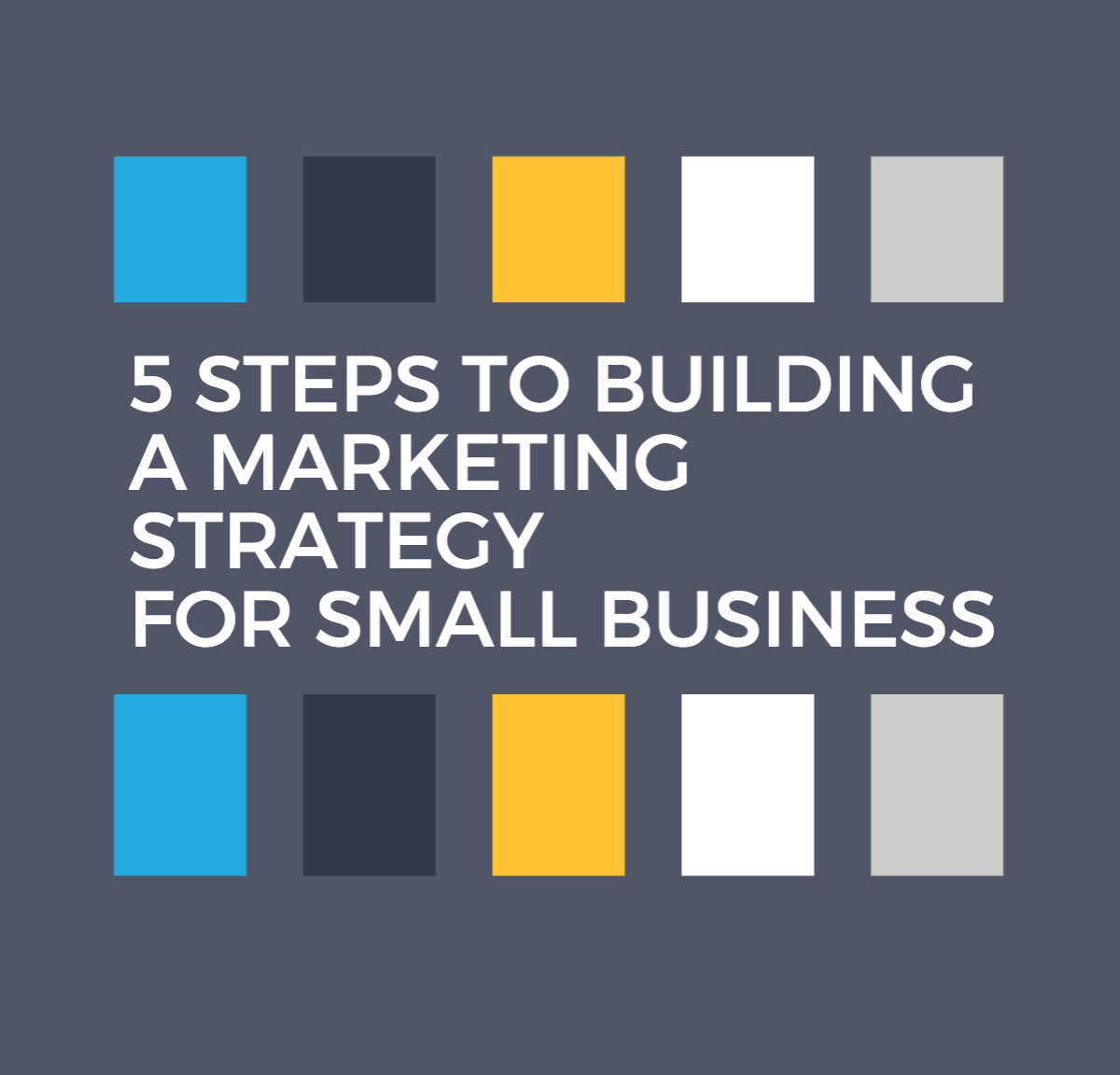 Implementing an effective marketing plan is key to moving the needle for your organization. However, when many marketers go looking for answers to improve their current strategy, they realize the development process isn't as transparent as they thought. It's not easy to know exactly how to get started, let alone create and carry out a plan that works.
We frequently write about the need to align marketing and sales efforts by using a CRM to help inform both teams of lead activity and messages/tactics that help move those leads through the funnel. However, before smarketing can work for your small business, you need to know how to develop a marketing strategy that actually works with all of its moving parts.
We created a 5-step infographic to help you develop an effective marketing strategy for your small business so you can align sales and marketing efforts to grow your company. Plus, we provided more in-depth descriptions of each step a little further down the page.
No matter where you're at in this 5-step process, this infographic can give you the clarity you need to find the missing pieces to your puzzle as you work towards creating a marketing strategy that gets results.

1. Define Your Most Ideal Customer
The first step to creating a marketing strategy that works is nailing down the customer who has the most synergy with your company — meaning the one that works best with your products or services and has a good experience. Small businesses tend to make the mistake of looking at the highest paying customer as the best one, and end up chasing the impossible. It's more practical to pursue customers you know will work well with you.
Another mistake marketers often make is adapting marketing strategies to recent customers and not keeping the focus on that most ideal customer. This is problematic because while you may convert an unexpected lead every once in awhile, that doesn't mean you should shift your strategy to a whole new persona, especially if you have no previous experience doing business with them.


2. Define Your Primary Marketing Channels and How They Will Integrate
Where do you plan to drive awareness and new business with this ideal customer? Whether it's in print, direct mail, LinkedIn, email campaigns, blogging, an eBook, a video etc., it's important to make smart decisions about where you'd like to reach your target audience. You wouldn't want to focus your marketing on producing webinars if your audience would most likely download a more in-depth eBook instead.
Once you decide upon the channels you'd like to focus your marketing efforts on, keep in mind that a successful marketing strategy delivers clear, consistent messaging across all channels. Integrating those channels under one roof — or devising a plan that takes all channels into account — is essential to organizing your efforts and seeing results (think HubSpot or Zapier). Only then can you have a clear view of how your marketing tactics are performing to optimize your strategy.


3. Plan Quarterly Marketing Campaigns (Goodbye to the Annual Plan)
Once you have an ideal customer and know which channels you'd like to reach them through, you must develop a campaign. We create campaigns on a quarterly basis so that each one can be hyper-focused on a relevant subject. And, it ensures we create fresh content every quarter so we're always relevant to our audience. Traditional annual plans don't give marketers that flexibility, and they also limit optimization opportunities.
Based on what you know about your most ideal customer (the more the better), identify quarterly themes that line up with the challenges they are experiencing at that time of the year. Be sure to do extensive research and curate top-performing content on the subject to inspire your campaign. After you have a theme, outline your offer for each quarter that you will be using to drive demand, such as an eBook, a whitepaper, a guide, factbook, webinar etc.
Last but not least, create a calendar to hold yourself accountable and effectively promote your offer across the channels you have earlier defined. We primarily stick to a weekly blog post, a few social posts across multiple channels each day and one advanced content offer every three months. It might not sound like much, but when you consider the back-end work that goes into publishing this content, it's actually all-too-easy to fall behind schedule.


4. Manage Your Marketing Tasks
Making sure you have a way to stay on track with your campaign schedule — and cohesively tie all your efforts together — is key to seeing results. Based on the calendar you create, enter and assign tasks to yourself or your team with clear instructions on how to complete them, as well as an estimated amount of time each task will take (consider a tool like Asana). You will quickly learn how to streamline your efforts by doing this, and even get ahead of yourself with time. Managing yourself and your team effectively is the only way to hold each other accountable for carrying out your strategy.


5. Optimize in Real-Time
In the digital era, taking advantage of real-time capabilities to make the most of your marketing is one of the biggest perks marketers have to stay relevant to their audience.
When you are creating marketing materials and content — whether it's writing blog posts, making tutorial videos and scheduling social media — it's important to only work a week ahead at a time. This way you can include the latest trends and breakthrough news to better connect with your ideal customer and what is concerning them. For instance, as trends and topics change in social media conversations surrounding your industry, you should adjust your strategy. Often, that means monitoring social streams in real-time to ensure what you share is still relevant and lucrative to your target audience.
In addition, you can optimize aspects of your campaign such as blog posts as you publish and learn what garners more engagement. If you publish a post every Wednesday at 11am but believe you could get more engagement on a different day, then test your theory! If you realize Sundays at 2pm get more traffic and conversions, then optimize your strategy for what works.


Grow Your Small Business With an Effective Marketing Strategy
Building a strategy out of disconnected tactics and efforts can only sustain growth in the short-term. If you want to take your company to the next level, focus on developing a cohesive strategy that's customer-centric, organized and results-driven. Only then will you implement a strategy that isn't just effective, but is repeatable, scalable and trackable. And once you can accomplish this, you can align marketing with sales efforts to truly boost your company's bottom line.