How to Get the Attention of Your Industry's Social Media Influencers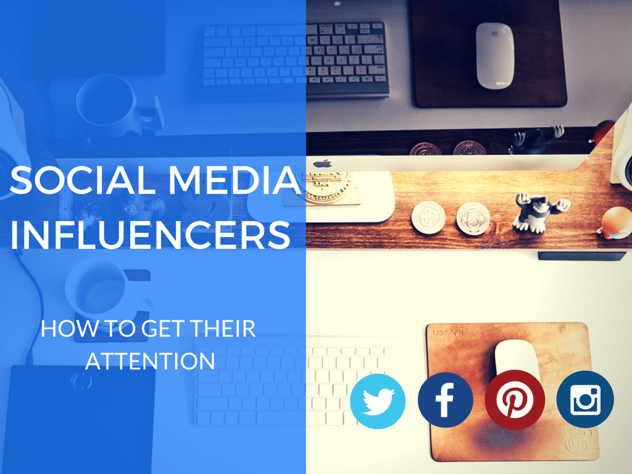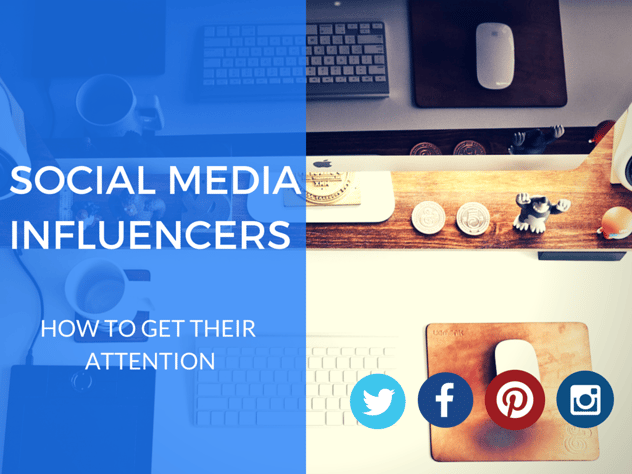 Building relationships with social media influencers in your industry is a great way to gain exposure in your target market. If you're not sure what a social media influencer is, here's a quick run-down: it's a person who holds a lot of weight, and is therefore trusted and taken seriously within an industry, because they have a large audience of dedicated followers and great insights into whatever industry they're a part of. But, however powerful these influencers might be in swaying their audience's opinions, connecting with them is easier said than done — they are constantly being bombarded with messages and requests to share industry-related content and endorse certain brands.Brands that receive positive attention from social media influencers get exposed to an audience that is not only interested in that specific industry, but also take the opinions of those influencers very seriously. So, if you can get some notice from a social media heavy hitter, it's a win for your company. To grab the attention of these important industry figures, it's vital that you develop a social media outreach plan to set yourself apart from the rest and show them exactly why you're a top player.

The Power of Social Media Influencers
In the increasingly digital world, online reputation has become an important factor in business success. Social media influence is a large part of this online reputation. Those who have become influencers on social media have worked to gain a following and establish themselves as thought leaders, whether it's because they work for a well-known brand in the industry or because they're notorious for providing a fresh perspective on trends and topics. Whatever the case, their followers trust and respect their opinions and advice, and they are eager to read or try whatever the influencer may recommend.
Reaching new customers is key to growing your business, and social media influencers are a great asset to help facilitate this process. By building relationships with people who already have an established following, you can tap into their audience and extend your brand's reach by gaining exposure outside of your existing audience.

Subscribe to help us deliver marketing
advice that doesn't suck
3 Ways to Find and Capture the Attention of Social Media Influencers in Your Industry
Use the following tips to develop a social media outreach strategy as you begin connecting with social media influencers:


1. Find your influencers.
Before you can begin looking for social media influencers, you need to define what an influencer in your industry looks like. Those with the most influence are not necessarily the people with the most followers. Consider what your goals are for your social media outreach campaign, and use this information to establish what type of person is the best fit to connect with.
Once you have defined what type of influencer you are looking for, it's time to do a little research to find people who could help you accomplish your goals. Consider looking into who is sharing content on the latest industry trends, who is being mentioned often within a certain hashtag and even who works for big brands in your industry and has active social media accounts. For instance, Brian Halligan, the CEO of HubSpot, is a social media influencer in the inbound marketing world. If he buys into an idea or a brand, his followers take his opinion seriously because he is a known thought leader. To get mentioned or endorsed by Brian means getting in front of a very powerful audience.


2. Customize your pitch.
Before you contact the person, it is important to remember that many people most likely reach out to him or her on a daily basis. That's why it's essential that you get to know the influencer and then develop a targeted and personalized pitch before reaching out.
You also want your message to stand out in the sea of social media posts, so make sure that your content is as engaging as possible. Influencers want to share the content that they think their followers will interact with most. Pay attention to the types of content that their followers enjoy so you know what will be most enticing. Make it thought provoking, and make it as relevant as possible.


3. Build and maintain relationships.
Once a social media influencer has shared your content, show him or her some gratitude. Whether you are sending them a direct message or a public post, be sure to thank them for the share. This is the best way to show appreciation.
After you have established this initial relationship, you can work to nurture the connection. Share their posts on occasion and respond to things that they say on social media. Starting a conversation every once in awhile will help you remain on their radar as you continue to spark discussion in your industry.


It Still Comes Down to Having a Remarkable Brand
Outreach through social media channels is a strategic way to connect with thought leaders in your industry who already have a following that includes your target audience. But, you won't get their attention if you don't have a remarkable brand, remarkable content and a fresh way to build a connection with them. Yes, getting noticed by industry influencers is wonderful for any company, but you'll only get that attention if they believe in your brand.