Using Analytics to Optimize Your Social Media Engagement Strategy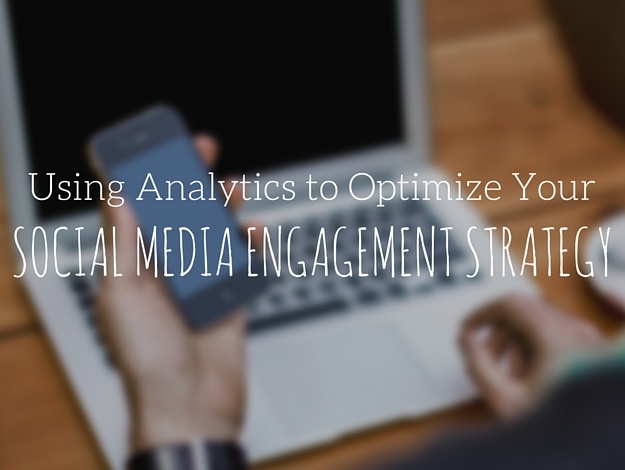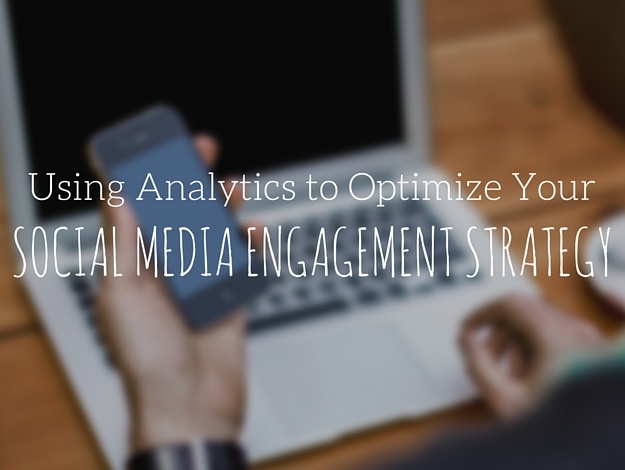 Post. Share. Comment. Tweet. Like. Repeat. We share and share and share our content on social media, but how can we tell what actually works? We can't aimlessly throw posts in the air and hope something sticks. Maybe you have a weekly social media post calendar developed and you're posting regularly, but how do you know what's working? How do you know if your customer interactions are meaningful? Your social media engagement strategy is a crucial part of your digital marketing plan, so let's give it some love.
Like SEO, social media has an ever-changing landscape depending on the day. This keeps things interesting, but makes it difficult to pinpoint exactly what works. However, some aspects have remained consistent over time. While this isn't an exhaustive look at social media analytics, it gives us a strong foundation to build upon.
Collect Data to Optimize Your Strategy
There is a tremendous amount of data and statistics available on the topic of social media. And, as it evolves, we have more and more variables and metrics that contribute to our data collection: Clicks, comments, shares, time posted, day of the week, length of the post, language used, whether or not an image was included, deciding which platforms to engage your audience on, and much more. All of this data is incredibly important. But how is that data used? Data without action is simply a neat statistic. Interesting, but not useful until acted upon. How do you adjust your strategy based on this information?
Data > Actionable Insights > Decisions > Repeat
In order to get the full value from all this data, we need to use it to make better decisions when it comes to our posts. Use these metrics below and set up a few experiments to see what you find, then adjust your strategy accordingly.
Use Key Metrics to Measure Engagement
According to Avinash Kaushik, the most important aspect of social media is what happens after you post. After all, metrics like follower count and number of posts don't really mean much. What your audience thinks about your content is far more significant.
Kaushik developed 4 metrics worth measuring:
Conversation Rate: This is what make social media, social media. This can be measured by dividing the number of conversations (comments, replies, etc.) by the number of posts on each respective platform (calculated as comments and replies per post).
Amplification Rate: This is other users, usually fans and followers, sharing your content (calculated as shares and retweets per post).
Applause Rate: This is how many likes and favorites your post received (calculated as likes and favorites per post).
Economic Value: This is your ROI, or revenue per post (which I explain in detail a bit later).
The best part about these metrics is they fit every social platform. This shifts our focus from the low-value statistics like follower count, to meaningful statistics like customer engagement.
Here's a handy spreadsheet to help you with that.
Are these Engagements Generating Web Traffic?
Creating conversations is valuable, but we want to see those conversations lead somewhere. We want our social media engagement to drive traffic to our websites. Aside from interacting with existing customers, social media allows you to introduce your content to potential customers. I like to think of social media as a cocktail hour, where introductions can be made and relevant industry conversations can occur between people who really care about the subject matter. Sometimes it's simply a nice conversation, sometimes it leads to another meeting (or a visit to your website).
In order to measure web traffic, you'll need a tool like Google Analytics or HubSpot. With these tools, you can identify the sources behind traffic to your website.
In the above table, we can see that this website received 2,739 visits from social media in the given time frame.
We can take it a step further and see which social platforms were responsible for this traffic.
Additionally, HubSpot allows users to see exactly which posts received the most clicks (again, keep collecting data here).
From Selecting the Right Metrics to Proving Your ROI
At the end of the day, ROI is probably what you care most about when it comes to any marketing initiative. This is the economic value mentioned earlier. So how does one measure social media ROI? Using the same tools mentioned above, you can see the path a lead took as they converted on your website.
So how do I measure ROI? Let's do a little math (I'll keep it simple).
Let's say you posted 900 social media messages in a month. Say these posts drove 500 visits to your website, resulting in 19 new leads. Then say two of these leads become customers.
450/900 = .55 visits per post. 19/900 = .02 contacts per post. 2/900 = .002 customers per post.
Depending on your product or service, the value behind the number will look different as sale prices are different. What's important to look at is the revenue per post.
When done right, social media will add to your business's bottom line. And with the right tools, you can quantify its impact.
Continue studying, continue testing. Social media is a vital part of your content marketing strategy, and can deliver a lot of insight on how your customers think and feel about your brand. Lastly, it will contribute to your bottom line if you give it the love it deserves.