How to Create an Engaging Content Plan (Plus Template)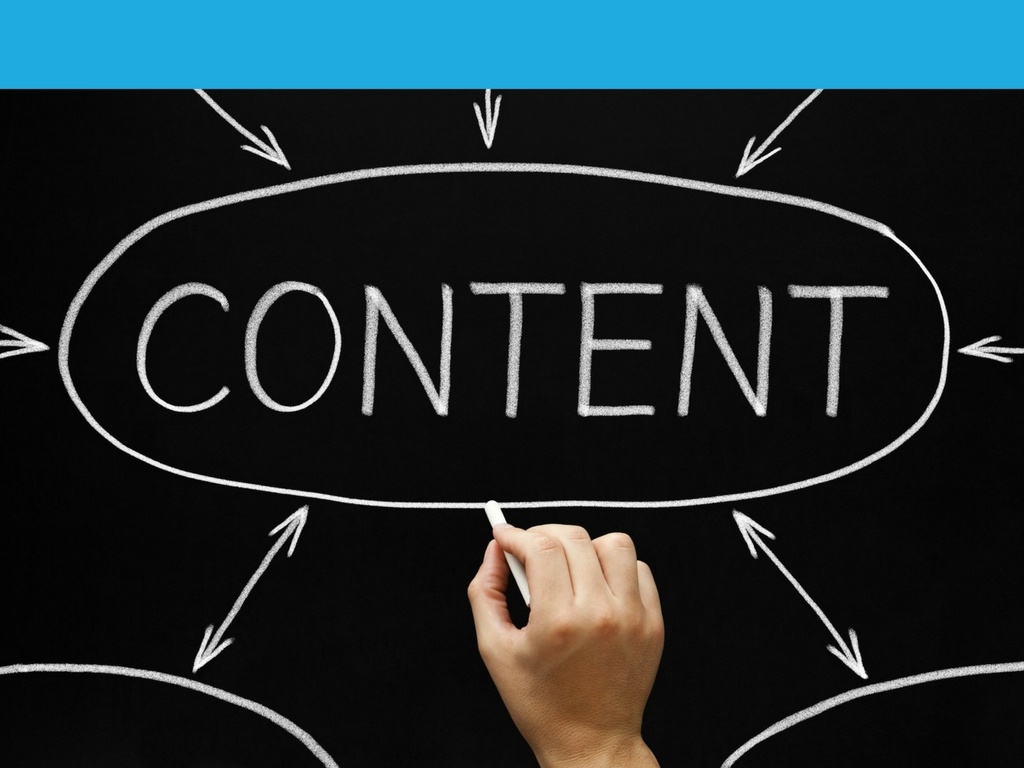 If you've been getting your marketing strategy ready for 2017, hooray! We've been right there with you, covering the basics of content marketing over the last few months on our blog.
Now it's time to get into what I find the hardest part of campaign planning: creating an engaging quarterly content plan. Okay, I may be in the minority here, but coming up with 13 clever but clear blog titles plus a short description for each tests my creativity. Here's why planning a quarterly content plan is important, tips on how to get organized and a few of the resources and tools we use to brainstorm.
Why You Should Plan Quarterly Content Marketing Campaigns
Even as I dread sitting down to come up with 13 snappy blog titles, I understand the importance of creating an in-depth content plan. Justin Champion from HubSpot writes, "Having a plan will give you and your team the ability to remain reactive to upcoming initiatives, stay organized, and proactively manage content required for your marketing tasks."
Creating a quarterly campaign provides a structure that keeps you on track and helps you through what could be moments of writer's block or creativity dry spells. There's no last minute rushing to find inspiration for a blog that must be published in two hours. Plus quarterly content plans provide you with enough room to update or tweak your plan if it's not reaching your stated goals. Planning 3 months in advance saves you lots of stress in the long run.
How to Plan Quarterly Content Campaigns
Let's dive into the details of how to plan your quarterly content. At Cleriti, we publish weekly content, either videos, blogs or infographics, and we plan them 3 months out. Download our content template to follow along.
Our content plan includes:
Content/blog titles

Meta descriptions

Assigned author

Word count/length of post

Buyer persona

Advanced content offer title

Approval and publish dates

Contextual keywords for this content
Here's how we do it.
Add the keywords you created when you planned your campaign theme to your content plan.
These keywords will help inform your weekly content titles, but you'll also use them to see what other content already exists on your topics. Don't forget to see what forms of content — blogs, videos, infographics, podcasts, etc. — already exist for these keywords. You may be able to create a video for a popular industry blog topic if you notice there are very few videos covering the subject.
Brainstorm possible weekly content topics that relate to your advanced content offer for the quarter.
Because we work in teams, we start a shared document so we can collaborate, but even if you're flying solo, it's a good idea to have a document where you can keep all your brainstorming ideas together.
Start by looking at your advanced content offer outline. You never know when you'll need to come back to it. What topics within the advanced offer can be teased out into weekly content? Are there other content forms — video, infographic, blogs — that would support the information in your advanced content offer? Remember those keywords. Now is the time to put them to good use. Do research based on your contextual keywords to find relevant industry articles. Read them. Jot down any ideas from the articles you find interesting, and save the links so you can refer back to them when you write the posts. Try to find between 20 and 25 topics you find interesting and are excited about.
Outline working content titles.
And this is the hard part for me. Even if I tell myself it's a working title, I still stumble over getting a title I can live with. Sometimes, I even go so far as to write the meta description first (Step 4). Here are some guidelines for writing catchy headlines. Optimize your title for search and social by using keywords and also keeping it short. Make the value of the content clear in the title and grab the reader's attention at the same time. We tend to outline more titles than we need and then choose the best.
Write search meta descriptions.
Meta descriptions help people find your post and provide them with an abstract view of the value they'll get from your content. They should be no more than 150 characters so they will appear fully in search results. Writing meta descriptions as well as keeping a list of research topics from your brainstorming will also help you remember your original ideas when it comes time to write the content.
Set due dates for when each post needs to be completed, reviewed and published.
On our content plan, there are 2 due dates. The first is the date we send our edited content to our clients for approval. The second is the publish date. Even if you are writing your content in house, set 2 due dates. You need to build in a buffer for editing and production. One other person should edit or read the content before you publish it, and if you need images or extra resources to accompany your content you'll want time to get them produced so you're not rushed on the day you should be publishing.
Don't work too far ahead!
While it may be tempting to write all your content at once (because we all have time to do that), resist that urge. We tend to write about two weeks ahead. This gives us a week to write and a week to edit. This timeframe also allows us to include the latest research and trends in our content, and stay current on what's happening in your industry. Your content is going to span 3 months and there is always new and interesting content being generated by industry thought-leaders.
Resources to Inspire Your Content Marketing Plan
Creating a content plan is actually a pretty fun process, despite my dread of writing blog titles. But if you're new to this type of planning, it can seem a bit daunting even with a step-by-step guide. These websites will help spark your creativity and inspire you and your team to create the best quality content you can.
If you or your team doesn't have time to write content or the right skills to write the quality content you need, you can try WriterAccess or hire a dedicated freelancer on UpWork. You will need a comprehensive strategy, buyer persona and content topics in place so you can stay on top of ordering your content on time.
Get Your Marketing Ready in 2017
2017 is right around the corner, and all you need to plan your content marketing campaign is at your fingertips. From asking the right questions to help you tailor a buyer persona to your business to learning how to outline an advanced eBook offer and making the most of your website conversion paths, we're wishing you marketing success!
You can get all these resources together when you download our Ultimate Content Marketing Campaign Workbook for HubSpot Customers.