10 Questions to Focus Your Buyer Persona for Content Marketing Campaigns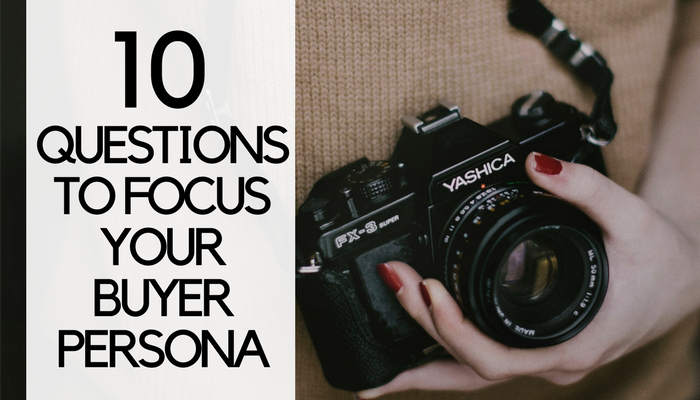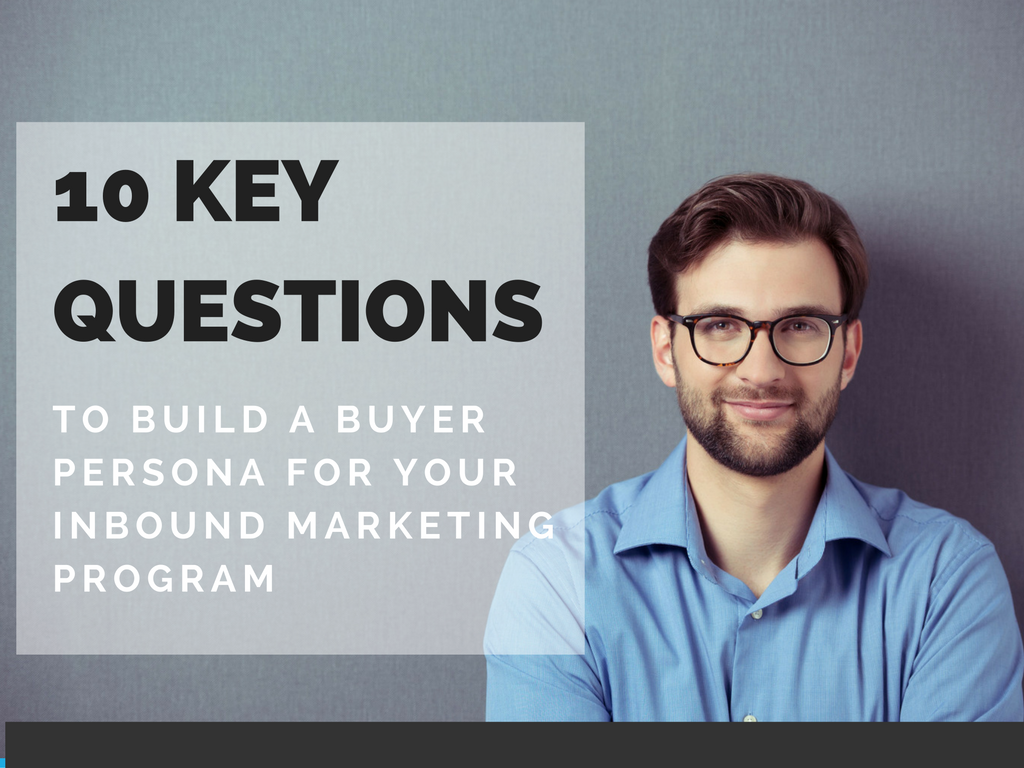 You can't have peanut butter without jelly (or marshmallow fluff or bananas — whatever floats your boat). You can't have Thanksgiving without pumpkin pie. A house isn't a house without a roof. Imperfect analogies aside — you can't have a real content marketing campaign without a buyer persona.
The first step to any successful content marketing program is to base all of your efforts on a fictional representation of your most ideal customer, AKA a buyer persona. That way, your content will be geared towards a specific niche audience so you can garner the engagement you want by speaking to your most valuable prospects. Here are the essential questions you should ask as you build a persona to create content that attracts and converts the right contacts.
Streamline and Organize Your Content Marketing Efforts in HubSpot for Success
10 Questions to Ask to Build a Buyer Persona
1. What best describes me?
Dig deep into who your persona is as a person. What makes them tick? How did they get to this point in their career? Get as detailed as possible — your description of this person helps you define the tone of your content down the line.
2. What's my job title?
Pretty simple: what's your persona's title within their company? CMO? Sales manager? Art director? Do some research on LinkedIn to find out more about people with the same title. Learn the typical career path of your persona so you know their background and industry experience. It's essential that you understand how much they know about the industry because it guides the depth of research you'll need to do for your content to resonate with them.
3. What are my professional goals?
If your persona is a sales manager, what is the goal of that role within a company? Dive into what this person is responsible for achieving in order to be successful. This information helps you learn what content topics will interest them most and make them click. For instance, a blog covering some aspect of successful sales training would catch the eye of a sales manager, as their primary goal is to manage a team that consistently reaches revenue marks.
4. What are my business objectives and metrics?
How does this persona measure success in their role? Perhaps a CMO's success is based on whether or not they consistently maximize their marketing budget. Whatever the case, achieving these objectives and reaching these metrics isn't always easy. Gear your content towards these pain points to hit home with your target readers.
5. What internal challenges do I face at my company in my role?
Every person faces internal challenges at work. I'm a marketing account manager, and my main internal challenge is to coordinate my team to meet deadlines and produce quality work for our clients. Address your persona's internal challenges — and how to overcome them — in your content to build trust and demonstrate your thought leadership in the industry.
6. What external challenges do I face?
External challenges are sometimes a bit harder to articulate, especially if you don't know everything about how your persona carries out their responsibilities. I always find it easier to answer this question after looking at LinkedIn profiles or job postings for my persona's role. Here's an example: An external challenge for a content strategist is to work with qualified freelance writers to produce blogs, whitepapers, eBooks, etc., that they can't write themselves. You can use these insights to guide your content topics just like you can use the internal challenge insights.
7. What are my strategies for effectively reaching my goals and carrying out my job role?
How does your persona reach their goals? What tools, dashboards, communication strategies, etc., do they leverage to keep themselves on track to attain objectives? As a marketing manager, I leverage tools like HubSpot to track my progress and set future goals based on analytics. It's essential to nail this down so you can align your content topics with the way your persona executes their work.
8. What would cause me to change how I operate within my company, or to adopt a new tool/strategy/process?
Change drivers are great insights to help shape content topics. Whatever would stop your persona from reaching their goals and achieving their business objectives is a change driver. If they can't do their job well or efficiently, they're most likely going to look for a new tool/strategy/process to boost their performance. Or, perhaps their current strategies are outdated — something new and better that could help them improve results would most like drive them to change how they currently operate. Although you should never overtly sell your product/service in top-of-the-funnel content, you can position your product's/service's capabilities as solutions to your persona's change-driving challenges.
9. What holds me back from changing?
Outline your persona's change inhibitors so you can empathize with them. This is key to building lasting relationships through content — if you understand why they haven't changed their strategy for better results, it builds credibility.
10. Where do I go online for insights/thought leadership/inspiration?
We call these "watering holes" at Cleriti. If you're building a CMO buyer persona, then check out CMO.com to see what articles/news interests this specific professional. A sales manager might follow Forbes Sales hub. Content strategists read Contently articles to learn the latest in their industry. This information is perfect for shaping your content strategy, because it easily reveals what your persona is most likely interested in. Plus, it gives you a solid place to get inspiration for brainstorming blog topics.
The Difference Is in the Details
The more thorough your buyer persona, the more relevant your content will be. It takes some serious research to create a realistic persona, but it pays off as you start to build campaigns and produce blogs, whitepapers and even social media content. Your readers will feel like you really understand them, and that's the key to generating trust and converting leads.