7 Critical Elements Your Website Design is Missing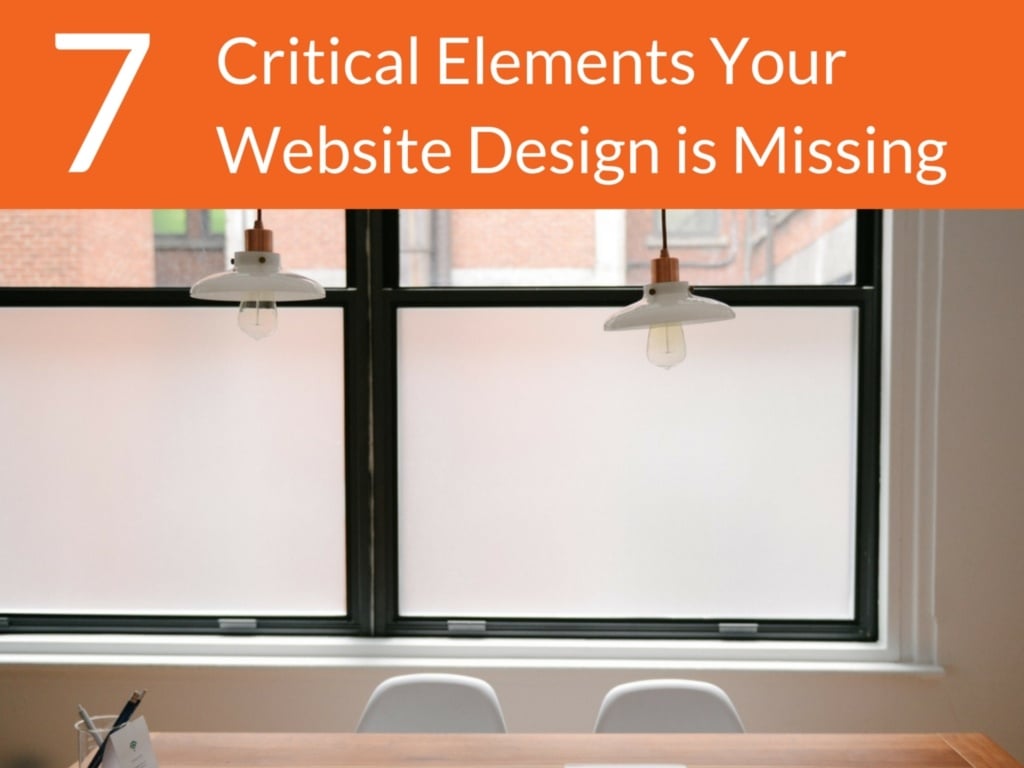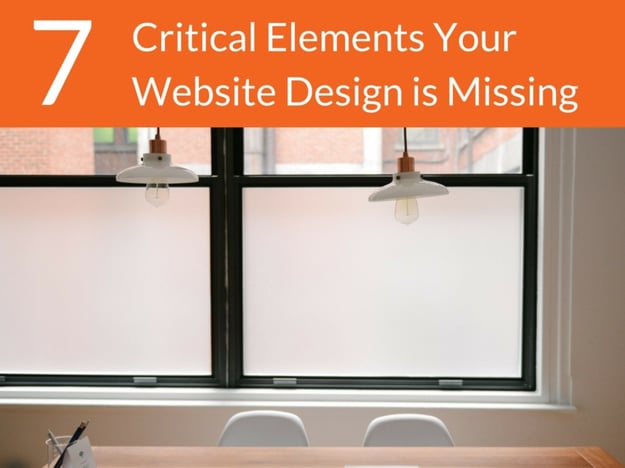 Many companies do their best to avoid undergoing a website redesign process. After all, they have a website that works — if it isn't broke, why fix it? Unfortunately, these companies alienate potential customers without even realizing it, resulting in lost sales and growth opportunities. These days, it's not enough for your company's website to be informative and eye-catching. It also has to function in a way that calls attention to your cutting-edge nature and gives prospects a reason to convert. Provide your existing and potential customers with a website that's truly engaging by using the following seven tips:
1. Branding
Your company has likely changed over the years, and what your brand represented in the past might not align with the image you want to project today. Use the website redesign process as an opportunity to reinforce your brand throughout your site so you can tell your prospects a story that will help them connect with you. Incorporate fonts and colors that coincide with your brand story and develop a logo that sends the message home. Let the visual elements accompany your copy to create a cohesive and bold statement that will show your customer base you care about connecting with them.
2. Speed
According to Lara Hogan of Etsy, 40 percent of visitors will leave your website if it doesn't load within three seconds. People have no patience for slow-loading websites — don't give them the chance to leave your site out of impatience. Bogging it down with large images and clunky scripts will send potential leads heading for the exits in no time. Instead, focus on a design that gets the point across quickly and powerfully, without the elements that slow down load time.
3. Streamlined Copy
When it comes to text on your website, less is more. Sure, you want to inform people, but you also don't want people glazing over endless blocks of text. Keep your messages simple, focusing on how your products and services benefit the reader. Basic, customer-centric text accompanied by attractive design accomplishes much more than long text passages that talk about your brand and its products.
4. Effective Header
The first element on your web pages that viewers see is the very top. It's also the part that viewers will see the most, so make good use of that space. Include a phone number or email address in the upper right hand corner so that potential customers always have the ability to reach you. It's also essential to include a navigation bar featuring your most important pages within each header. This allows visitors to easily travel to other areas of your site no matter where they currently are.
5. Blank Space
At first, it may seem counter-productive to have a good amount of blank space on your website. But, it's actually a really good idea. The more white space you have, the easier it is for you to direct the viewer's attention to the truly important elements you want them to see. Additionally, resisting the urge to bombard visitors with images will make your site load faster, which has a huge impact on viewer satisfaction.
6. Efficient Forms
In a perfect world, you could include dozens of fields in your forms and get tons of information about all of your leads. Alas, nobody wants to fill out even a medium-sized form, let alone a prohibitively long one. The forms on your site should be as basic as possible, with only one or two form fields that ask for answers other than contact information. Use compelling calls to action with buttons that attract the reader's attention to get them to click, and then direct them to a landing page that makes it seem easy for them to provide the information you're requesting. Consider using larger boxes for your forms, as it will make them more visually appealing as well as easier for mobile users to fill out.
7. Customer Testimonials
Including feedback from customers isn't bragging. It's informing visitors that other people are happy with your performance, and it's very likely that your visitors will be pleased, as well. According to Hubspot, 72 percent of customers indicate that they trust businesses with positive online reviews more than they trust companies with no signs of positive feedback. Let people know that you have a history of customer service excellence. It'll go a long way.
Steer Your Company in the Right Direction
Your website may be sending customers away without you even knowing it, so revamping it is well worth the work. Ultimately, the website redesign process is no different from any performance improvement initiative. It's about getting your branding aligned, and it's about making sure every message you send to the public is one that can result in increased revenues. Even if your website doesn't need a total overhaul, it's not hard to find little ways to make your site exponentially better. A few small tweaks can lead to a major boost in your bottom line.