Why Your Website Redesign Should Be Customer-Centric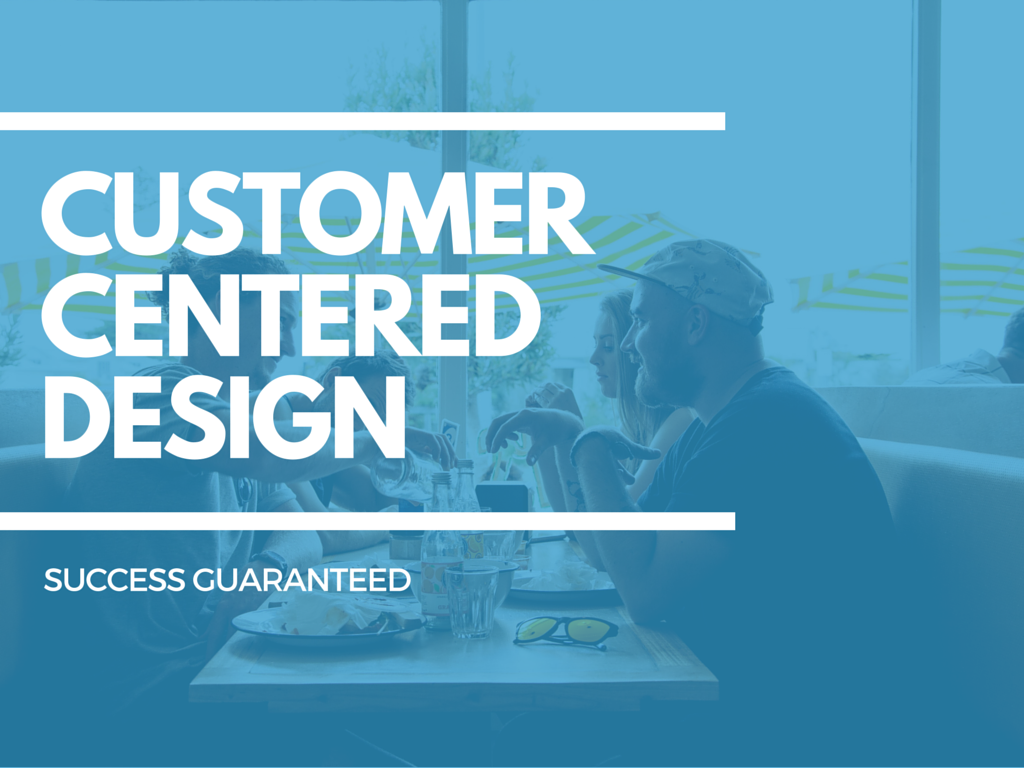 Is a website redesign in your company's future? If so, as you begin to plan, you may want to go beyond just revamping visuals. Of course it is important to have an aesthetically appealing design, but there is more to an effective website than just looking pretty. After all, the main goal is to appeal to your target audience and attract new leads. In order to accomplish that, consider developing a website around what your customers want in addition to creating a stunning design. The process will be worth your time.
Importance of Buyer Personas in the Website Redesign Process
In the excitement of a redesign, it may be easy to forget about those who are actually visiting and using your site. The best way to ensure that you are creating a customer-centered website is to design the website experience around your target personas. Buyer personas are key in most of your inbound marketing efforts, and these representations of your ideal customers certainly come in handy when planning and rebuilding your website.
Developing Buyer Personas for Redesign
If you have not yet taken the time to research and develop buyer personas, you may want to begin the process here as this will give you a clearer focus during planning stages:
Start by determining demographic information about your typical customers.
Identify their needs, including the problems they are trying to solve, the information they are looking for and trends that influence them to purchase and convert.
Develop in-depth profiles on their behavior. These should include things such as what they do online, what social networks they are active on, what types of online content they consume, which of your products/services they research and how they use these products.
All of this data will be useful as you begin to plan and develop your new website. You can use the information you have gathered to offer the ultimate personalized web experience for each of your customers, making sure to structure your site pages and content based on what meets your persona's needs. As a result, your site will have easy conversion paths and attract the right leads and prospects.
Tips for Customer-Centered Website Redesign
Now that you know where to start the redesign process, here are some additional tips for developing your new website with a clearer focus on your customers:
1. Focus on communicating the message. As a creative professional, it can be easy to get caught up in visual details. However, in order to appeal to your customers, you need to focus first on communicating your company's message in the clearest way possible so that leads understand how your brand meets their needs.
2. Compromise when the message is at stake. Compromise can be difficult, especially if you have a very specific idea about what you want your website to look like. If it comes down to visuals versus functionality, make decisions based on user experience and not your creative vision.
3. Create targeted landing pages and content for your buyer persona. The best way to attract new leads and improve conversion rates is by offering content that has been specifically developed for your persona's wants and needs. Relevant, downloadable content gives leads a reason to come back to your site and give you their information in exchange for a valuable resource. Make sure to design landing pages with persuasive copy and dynamic design elements that demonstrate why leads should download your offers and fill out your forms.
4. Include categorized links to content and resources on the homepage. Including links on your homepage that allow visitors to select which category of information is most relevant to them makes it easy for your customers and leads to discover how you can meet their needs. Ultimately, this enhances the user experience, creating a hassle-free visit and uncomplicated conversion paths.
Keep Your Customers in Mind
In the end, your website is not just about your company. The overall experience that your site provides should cater to those who you are trying to attract to get you the marketing results you want. In order to do this effectively, you should keep the customer in mind during each step of the website redesign process. From layout to regularly updated content, the customer — and their needs and wants — should come first.