Choosing the Right Social Media Network to Enhance Your Marketing Impact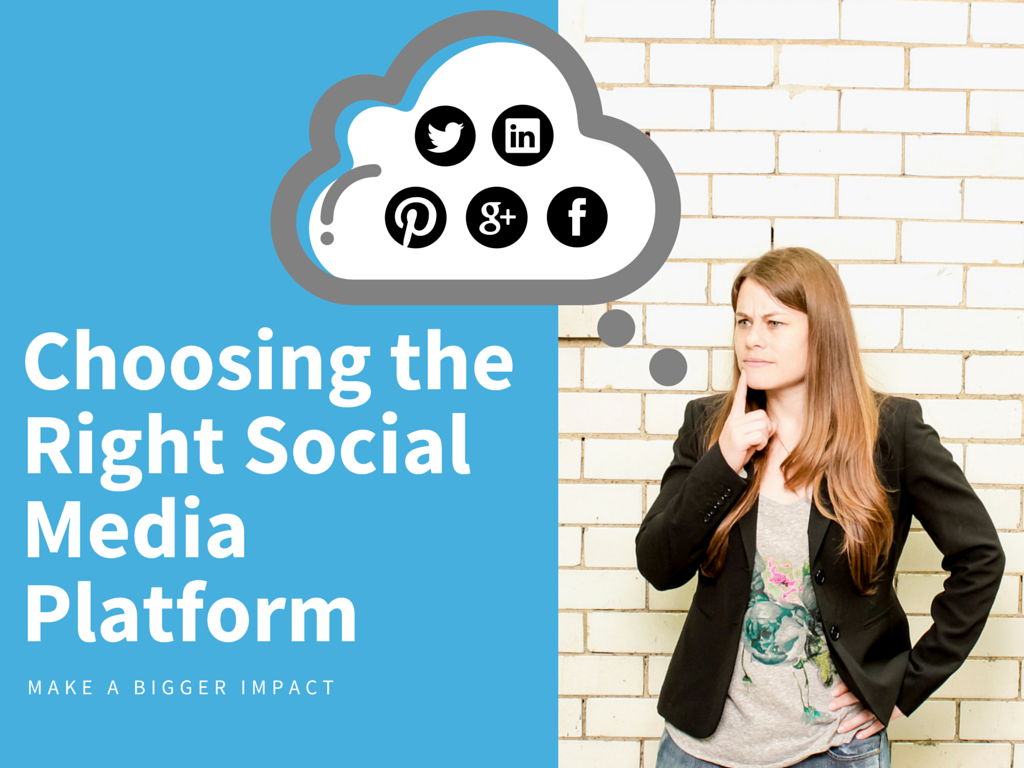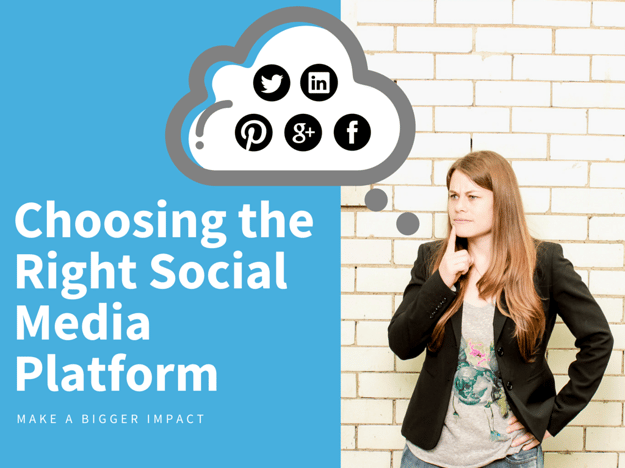 Social media has become an integral part of digital marketing strategies. But, social media marketing requires more than just setting up accounts and sharing blog posts. The key to making an impact with social networks is monitoring each channel and consistently engaging your audience. However, this isn't easy when you have upwards of five profiles to manage on different platforms. Rather than thinly spreading your social media efforts to try and keep up on each one, you should strategically choose the social networks that allow you to best reach your target audience. For instance, if your audience engages more on Facebook than on Instagram, it isn't worth your time to go full throttle on Instagram. Instead, you'd benefit from developing a social media plan to grab your audience where it lives and strive for maximum engagement.
Once you know which networks best fit your target audience, it's important to understand how each network can help your business engage with consumers. If you grasp these concepts, you're on your way to making a big impact on your social media channels. Below is a brief overview of some popular social media outlets, as well as the pros and cons for marketing on each one.
Facebook
According to a 2014 survey by Pew Research Center, Facebook remains the most popular social network in the United States. Though many adults use multiple social media sites, Facebook is most popular for those who only use one and has a significant overlap with other platforms.
Pros: With over 1.23 billion active monthly users, Facebook provides a great opportunity for you to engage your audience with inbound offers. Facebook also allows for advanced targeting options, such as location, gender, interests, workplace and education to make a hyper-focused impact on your social media audience.
Cons: One of the largest drawbacks of marketing on Facebook is that this network doesn't provide the best metrics for measuring ad performance. Also, Facebook has now become a "pay-to-play" platform, meaning that organic reach is no longer as effective.
Twitter
The "in the moment" nature of Twitter makes it a great platform for businesses that want to join the ongoing conversation about their industry. Twitter provides an outlet for companies that enjoy frequent communication and want to reach out to people directly.
Pros: On Twitter, you can target people based on their interests through the use of keywords and hashtags. Twitter is also a great place to make contact with industry influencers who have a following that might be interested in your company.
Cons: Currently, Twitter has a limited selection of interests to choose from, meaning that your targeting might not be as narrow or effective as you'd like it to be.
LinkedIn
LinkedIn is the social network of the business world, allowing people to build business connections and offer their expertise and advice to others. Due to the nature of the platform, LinkedIn has a more educated audience with a higher income than most other social networks.
Pros: One of the greatest advantages of marketing on LinkedIn is that you know your offers will most likely be placed in front of business professionals. That is why this social media network has high conversion rates compared to other platforms.
Cons: Though you are getting more qualified leads on LinkedIn, this network has a lower click-through rate than other networks. This means that your company will also likely pay more per click.
Google+
Though Google+ does not get the same attention as the other social networks, it can be a powerful platform for boosting SEO, and thus your SERP ranking. It is also a great network for companies who are looking to target a more tech-oriented audience.
Pros: The +Post ads on Google+ are displayed on Google's Display Network, which increases your offer's reach. Another advantage of marketing on Google+ is that you don't pay for an ad unless someone has clicked on it.
Cons: Google+ has less engagement than the other platforms. Also, the promotion policies do not allow for contests, promos or giveaways, which might be important based on your industry.
Find Your Happy Place
Your company can't be everywhere at once. Ultimately, this can actually hurt your business as the social media networks that are most relevant for your audience will suffer from lack of time and attention. Instead, choose a few platforms that allow you to reach your target audience, and focus your marketing efforts there to increase your impact.