Creating Awesome Event Landing Pages that Drive Conversions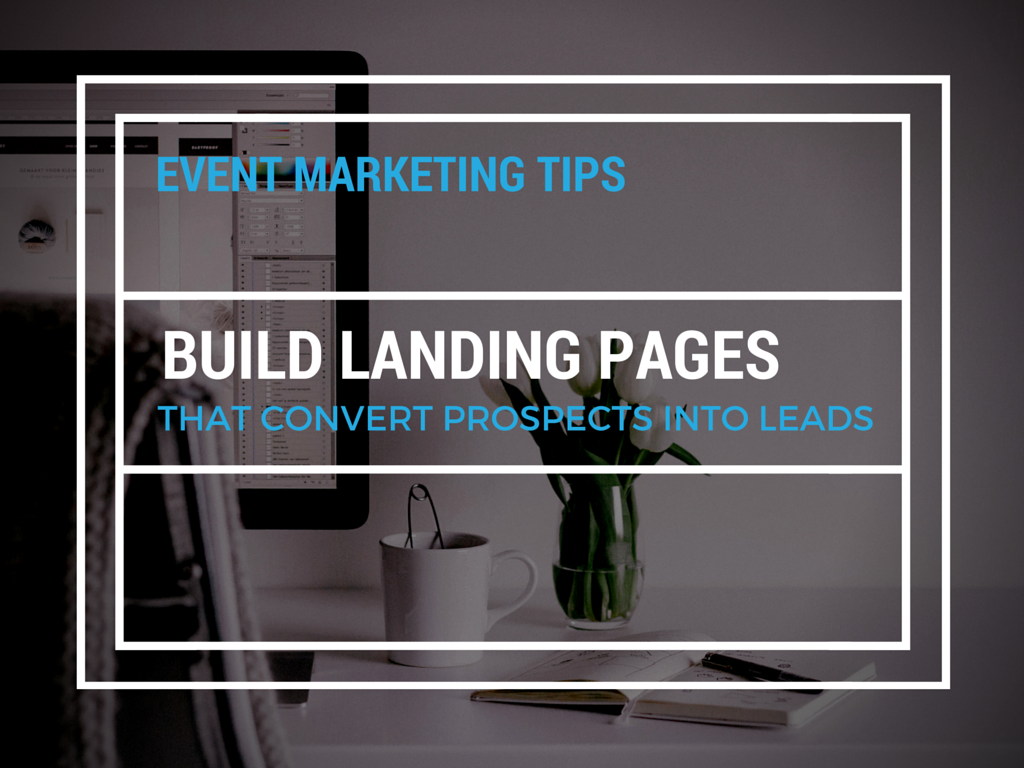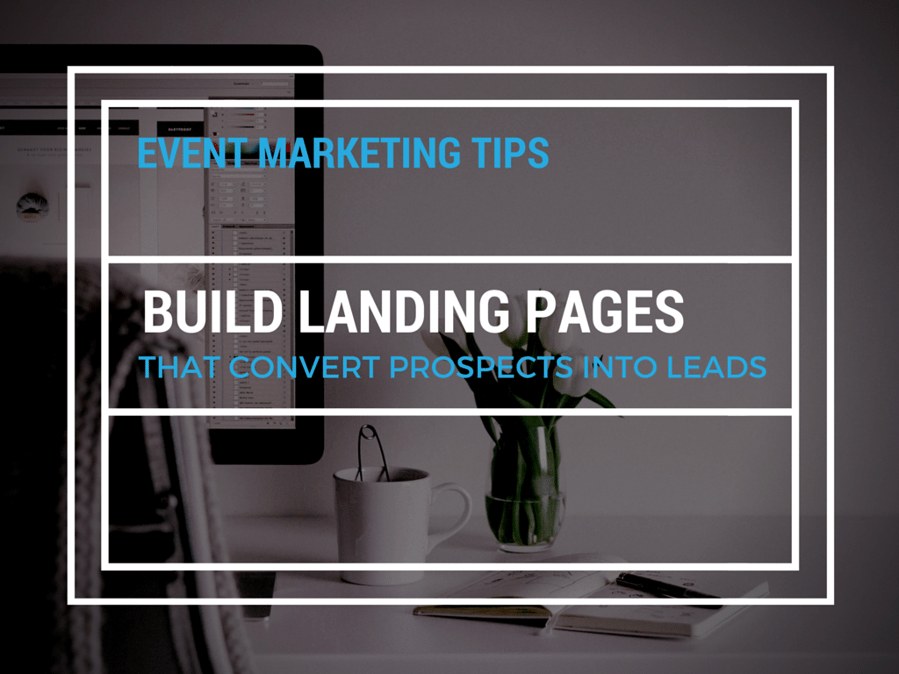 It's that time of year when all the best marketing events are happening and we go home and plan what events we will be participating in for our companies in 2016. When marketing teams or sales reps go to events, you'll often find the reason is because it's time to grow prospects. Events are a big factor and essential part of the overall lead generation strategy for many B2B companies. So, when it's time to grow prospects — you might want to check your event promotions strategy to make sure you get the most out of your event. A successful promotional strategy is bred from attendance and participation. A great question to ask well before your next event is how will you be visible at the next event you are attending? What do you have to offer to attendees at the event that provides a value or connects with them? And last but not least...what action do you want attendees at the event to take?
Rise Above the Landing Page Standards
Modern marketing requires very strategic positioning, placement and outreach. Over 1,500 landing pages are generated daily, according to Instapage.com's recent market research article. How many of these landing pages convert organically? Not many. Conversions on landing pages do not happen from thin air. So, what defines an 'effective' landing page? As this generation's users become increasingly tech-savvy, your landing page will have to keep up.
Understanding the Essential Elements of a Landing Page
Mobile Accessibility
Smartinsights.com consistently hosts mobile-related technology studies based upon successful implementations and tomorrow's strategies. Above all, their focus on designing the experience of your landing page for the mobile user first. Event marketing campaigns have formed around the mobile revolution—making mobile accessibility incredibly valuable.
Multi-Channel Accessibility and Promotion
How people convert on a landing page highly depends on their originating source. This HubSpot article about lead generation unfolds the necessities of multi-channel targeting and communication.
Streamlined events serve your event's conversion, too. In fact, maintaining multi-channel accessibility is self-serving. Potential leads potentiate an audience, the event engages them and follow-up social media page visits maintain them.

3 Steps to Creating an Awesome Event Landing Page
Here is an outline for your landing page's winning strategy. First, take a look at our social media planning post. You'll need it to ensure proper channel exposure. Next, take the following steps:


Step One: Shift Your Priorities to Event Marketing Well

Before

the Event
Thinking of how to market yourselves at an event that is just one week away isn't going to do you any favors. Well before your next event, make sure you get details about the event, the topics being presented, what kinds of people will be attending, what the benefits the event provides for it's audience and how to engage with the event on social media using the conference hashtag.
Step Two: Target Your Audience Correctly
What persona are you targeting at the event? Events are filled with many different people that are there for very different reasons. You have your exhibitors, marketing staff, sales reps, speakers, owners, sponsors and multiple audiences all coming together. Make sure you pick who you would like to connect with and keep your message short and uncluttered. How is your experience for event attendees relevant to their goals?
Step Three: Provide Plenty of Additional Resources in Addition to a Landing Page
Your audience seeks benefits, not features of your product or service. In addition to just having a landing you are driving attendees to, seek additional opportunities at an event such as professional growth opportunities, networking options and exclusive information.
Bottom Line
Any resource you provide should be placed effectively within multiple channels. Successful conversion relies a clear strategy. Don't rely upon the basics or to you simply being there being enough to promote your brand at the event. Last but not least — remember that your promotional strategy occurs before, during and after event festivities take place. Searching for more event marketing conversion tactics? Your landing page is a great resource and place to start. See this awesome HubSpot Academy project on creating an effective tradeshow marketing campaign.