3 HubSpot Content Tools You Need Now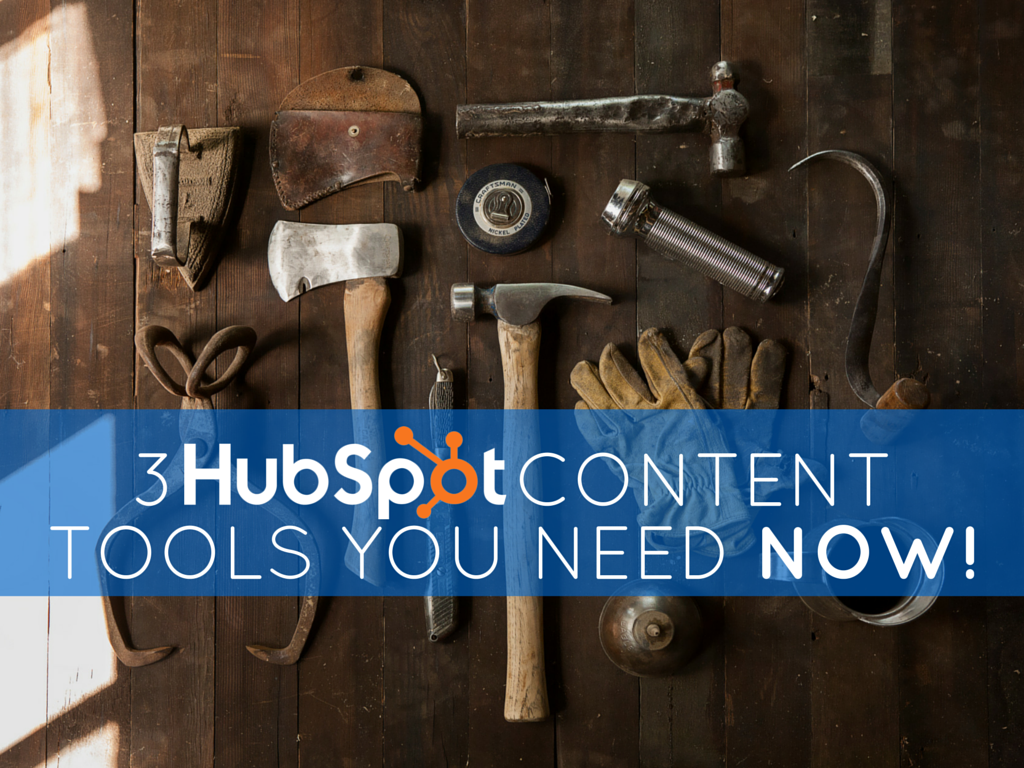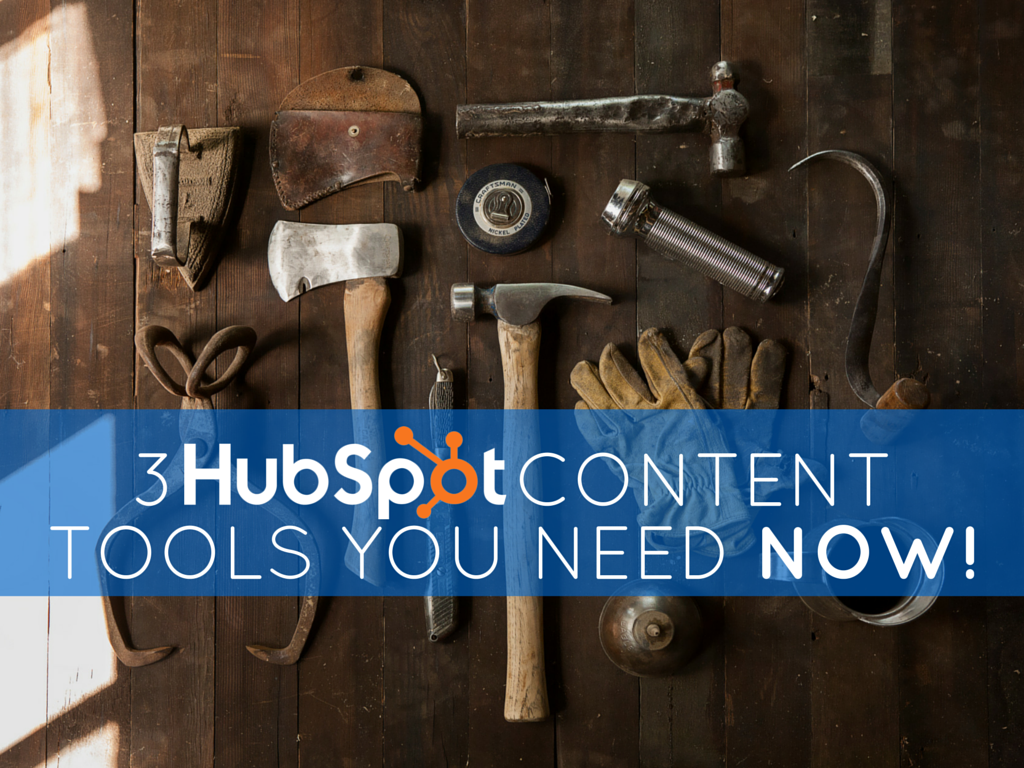 This goes out to all the struggling content strategists in marketing land: it isn't easy to keep up with the demands of an inbound strategy! The marketing planning process can be overwhelming — between writing towards an audience, catching leads at the right time in the sales funnel, and coming up with a logical publishing timeline, it's easy for any marketer to feel a bit bogged down. Content generation has multiple steps, but if you can develop a plan before you actually begin creating blog posts, white papers, eBooks, etc., then you'll have more effective final products. Luckily, thanks to the wonderful inbound gurus at HubSpot, there are tools to help equip any marketing team with the necessary resources to launch a successful content-based campaign.
1. Buyer Persona Template
No inbound strategy can be complete without having a fully developed buyer persona. After all, you need to have a specific audience to write towards, right?
If you make a point to create a buyer persona, you'll have concrete ideas about what tone your writing should have, in what channels your target audience will most likely read your content, and how to effectively personalize your messages. Thankfully, HubSpot makes it really easy to create a persona so your marketing campaigns have a higher chance of success. With this template, you can learn what research you should gather, organize the information you collect, and finally understand how to use your persona effectually in your content and lead nurture campaigns.
2. Content Mapping Template
Once you have your buyer persona solidly built, you need to think about what content is appropriate to present to those buyers at every stage in the buying cycle. HubSpot has a wonderful content mapping template to help you plan and develop the content you need to create for each step in your typical customer's path to purchase. Here's a refresher: your leads go through the awareness, consideration, and decision stages before making a purchase from your business. So, you have to think strategically to decide what content would help push them from one stage in that cycle to the next.
For example, a prospect in the awareness stage probably isn't ready to read a case study about a customer who had a positive experience with your brand. Instead, they would most likely prefer reading content that addresses their needs since they've just become aware of their problem themselves. This would probably be something like an eBook or blog post about a common pain point for your buyer persona. HubSpot's content mapping template can help you distinguish what content is appropriate so you convert leads more effectively and avoid marketing fails.
3. Editorial Calendar
The final step in your marketing planning process is to develop a suitable timeline. So, instead of flying by the seat of your pants each time you need to publish a blog, why not try creating a monthly calendar? HubSpot's editorial calendar template is a great resource to map out your blog content so you're always ahead. You'll probably only publish advanced content like white papers or case studies every few month or so, but your blog schedule is most likely weekly — keeping a consistent publishing schedule can get messy when you've got 100 other marketing tasks to pay attention to. Using a monthly editorial content calendar lets you plan in advance so you're never scrambling to get a post written two hours before a publishing deadline. You can even make sure your monthly SEO keywords get spread out across your posts.
Make Your Job Easier
Savvy marketers know to take advantage of all possible resources to make their jobs easier and streamline their tasks. Luckily, with these three HubSpot tools, you can ensure each campaign has a solid plan behind it before you even begin creating content. Sometimes the marketing planning process gets overwhelming, but if you utilize tools such as these, you can get organized quickly and earn the marketing results you need.