The Ultimate Strategy: Creating Landing Pages that Boost Lead Generation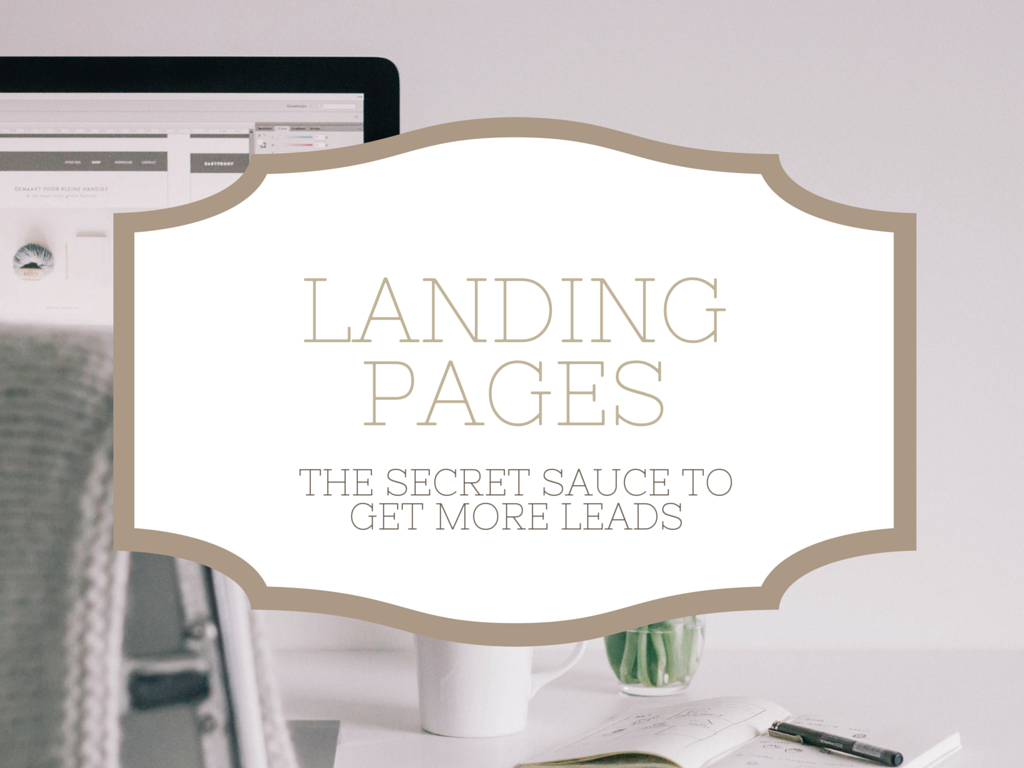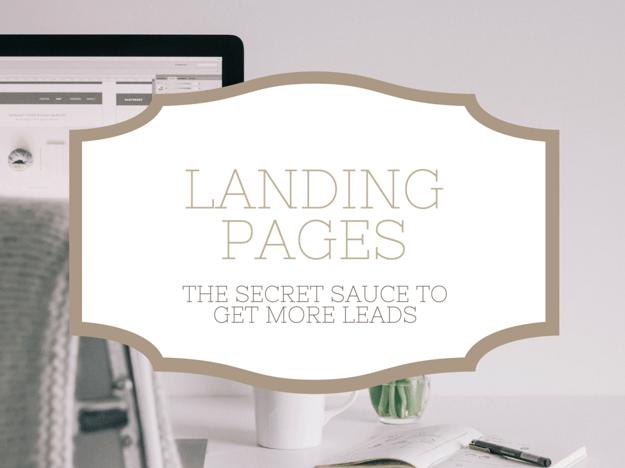 You can't really have a successful inbound marketing campaign without creating landing pages that convert. Landing pages are often gateways to your advanced content and serve to capture leads' information so you can get them into your sales funnel. For instance, say a lead finds one of your blog posts after searching for information online and really likes what your company has to say. At the bottom of the post, there's probably a call-to-action (CTA) that reads something like "Download a free eBook to find out more about inbound marketing." The lead clicks the CTA and gets taken to a landing page that requires them to fill out a form to get access to the additional information. This is the moment that makes or breaks your success — if you create a landing page that has persuasive content and a great design, you can capture leads' information at higher rates and nudge them through your sales funnel to convert them into customers.
It's obvious from this explanation that a powerful lead generation strategy relies upon effective landing pages. If you're ready, here's an outline of how to develop the ultimate landing page strategy to enhance conversion and maximize your inbound potential.
1. Include a Form
The ultimate goal of a landing page is to capture a lead's information so you can establish contact with them. It's an exchange — the lead gives you their contact information and you give the lead a valuable piece of content. If your landing pages don't have forms, then there's really no reason to have them at all. You must create a form that your audience will feel comfortable filling out — only include relevant fields or else your conversion rates will be low. For instance, it's typical to ask for a name, email address, phone number and company information in the B2B world.
2. Create a Powerful Message
Sure, your headline should catch the visitor's attention. But, more importantly, the copy on the landing page should clearly demonstrate your content's value to the lead. If you don't convince them that the content is worth it, then your conversion rates will suffer because they won't want to fill out your form.
3. Increase Trust with Factual Data
Leads are procured through relationships, and relationships require trust — it's hard to get a lead to provide their contact information if they don't trust the message on your landing page. Experts at Formstack assert that building trust requires factual support and suggestions of security. To maximize your landing page's credibility and perceived security, include:
Statistics
Customer reviews
Press references
4. Step Up Your Visual Game
CrazyEgg.com's landing page strategy reveals a surprising fact: the brain processes images approximately 60,000 times more quickly than text. Landing page viewers need something to grab their attention fast — relevant, captivating graphics do the trick. Coupled with a concise message that demonstrates value, your landing page's graphics can make it a great lead generation engine. To enhance your visual strategy, make sure your images:
Are relevant to the product or service's benefits
Are intelligible and large
Are high-quality and unique
5. Don't Overdo Links
Remember, the ultimate goal of landing pages is conversion. Too many external links will distract your viewers and draw them away from filling out your form. To keep viewers on the landing page, only provide links to your own website or social pages, or don't use them at all.
6. Test Constantly
You can optimize your landing page by constantly testing the effectiveness of its various key parts. Try switching out different versions of the following elements and then looking at performance metrics so you can understand what's working best to engage and convert your audience:
Landing page copy
Graphics
Form fields
Headings
CTA text and graphics
As you swap old factors for new, check your landing page's overall hits compared to leads generated to see if the conversion rate improves. Eventually, you'll discover which elements work best together to generate the most sales qualified leads.
7. Establish a LinkedIn Presence
According to Capterra.com, 44 percent of B2B marketers have generated leads through LinkedIn. You can leverage and reach this receptive, professional audience if you create a comprehensive company page and pay to promote advanced pieces of content that are gated by landing pages to your target audience.
A Strategy Will Improve Your Lead Generation Results
The main take-away from this post is that you can't create a landing page without a strategy and expect the same results. These best practices are proven to increase conversion rates, and they also make your brand look more credible to potential new customers. If you put in the time, effort and critical thinking, you can create a landing page that consistently generates new leads and gets your company the new customers you're looking for.