Segmenting Your Social Media Audience Is Easier Than You Think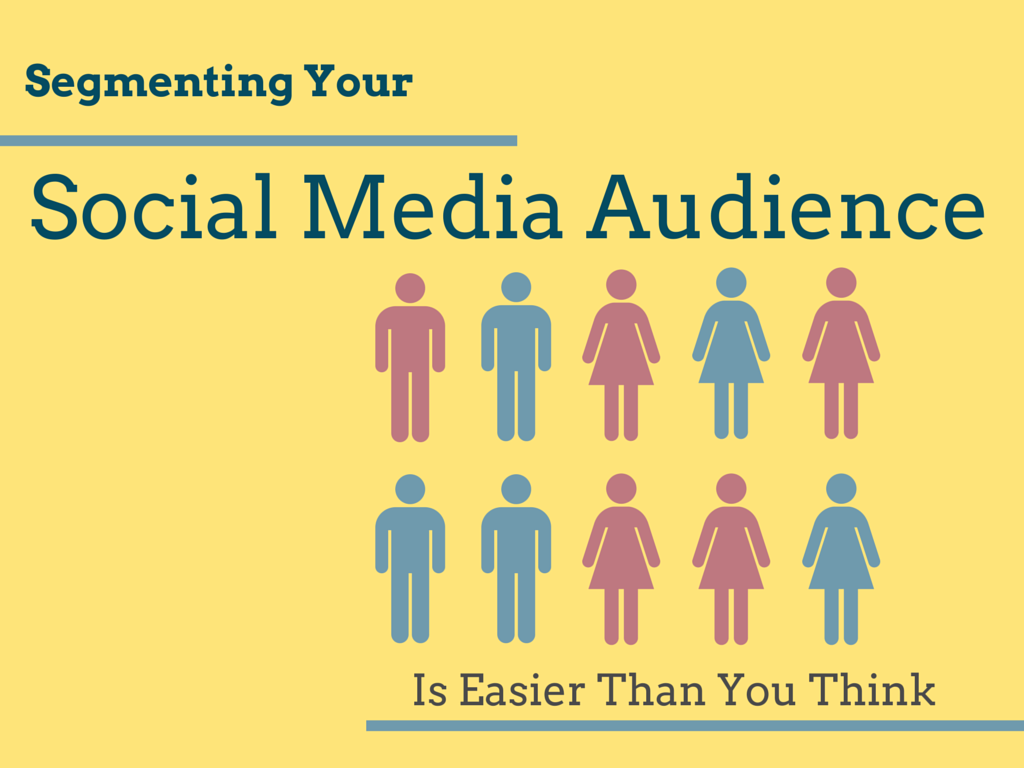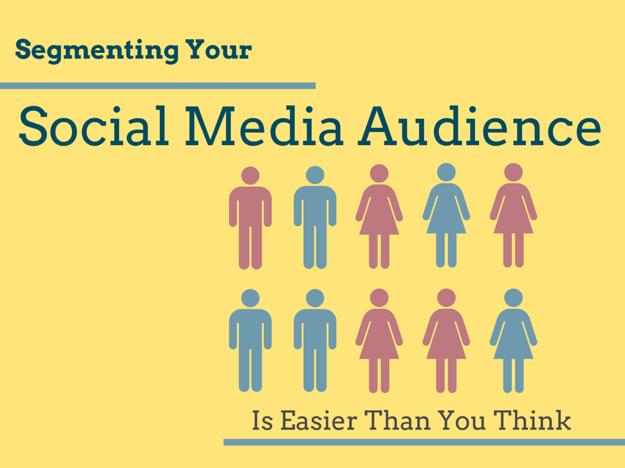 Social media marketing can be a bit complex — there are numerous types of social media sites, and each one attracts a different audience. It's sometimes tough to know whether or not you'll get the social ROI that you expect from a particular network, but if you learn how to segment your social media audience, then you'll probably have more a effective marketing strategy. Since most companies are marketing to more than one persona, implementing segmentation as part of a social media engagement strategy is a must in order to target the right message to each persona on any given social platform. Here are some helpful tips to segment your social media audience more easily and get the marketing results you want.
Take Advantage of Each Social Network's Targeting Opportunities
While Facebook has the most developed targeting system for advertising, most other social media sites also allow you to target various demographics within your audience. If you're not sure how to use a platform's system, contact your representative or work through their tutorials. Some of the ways you can segment your audience are by age, gender, location, interests or even relationship status. While some targeting is free, the best way to reach each of your audience segments is generally through paid advertising.
Gain Insights by Grouping Customers
You can create groups to interact with customers who have similar interests and ask them specific questions to get valuable feedback and improve your marketing. Social media sites like LinkedIn and Facebook allow you to segment groups by shared traits such as jobs, hobbies or lifestyle. But, not all groups are alike — you'll find that some are more fruitful than others based on how much those customers know about your brand or industry. Keep in mind that if you form a group, you can close it to the public so that you have to approve all of the members and ensure the feedback you get is actually worthwhile.
Utilize List Segmentation Tools
Some social media sites such as Twitter allow you to group your followers into various lists and direct your marketing towards only them. For example, you can create lists that reflect each persona to target them with messaging they're more likely to engage with. Also, using lists gives you a way to filter out people who don't want to receive specific types of messages, or who interact with certain marketing tactics better than some of your other customers.
Figure Out the Best Times to Post
There have been many studies conducted on the best time to post content on social media sites. However, one way to get around the limitations of these metrics is to post at different times of the day. Different personas probably spend time on social media at different points during the day, so you can play around with A/B split testing to figure out when your personas are present online. Test your assumptions, then post at the best times for your segmented audiences to make the most of your social media engagement strategy.
Consider Having More Than One Account on Each Platform
Depending on the size of your company, you may want to create more than one account on social media sites to target specific interest groups. However, the issue with having more than one account is that you have to be able to maintain each one regularly to get the best marketing results. Before you take on this idea, discuss how you will manage multiple accounts with your marketing team — it's better to have one very active account than three somewhat active accounts.
Strengthen Your Social Media Engagement Strategy with Segmentation
In order to maximize your social marketing results, you should look into how to segment the audiences connected with each of your brand's social media accounts. With a combination of ad targeting, creating interest groups and even posting at different times to appeal to different personas, you can get the social ROI you've been looking for. It may take some time to initially segment your audiences, but once you put the work in, all it takes is maintaining the segmentation to manage its effectiveness.