Measuring Success: The Importance of Having the Right KPIs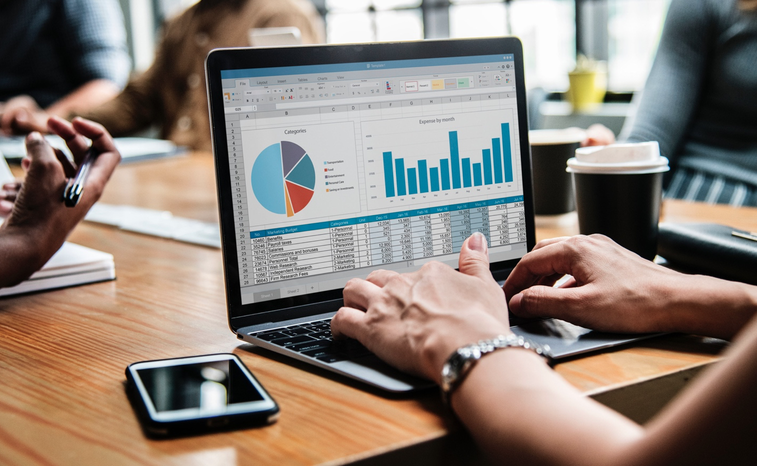 Five Tips for Setting Marketing KPIs
Fortune 500 consumer brands have marketing science teams that continually monitor and evaluate return on investment (ROI) of their marketing efforts. Many B2B companies, unfortunately, don't enjoy the same luxury.
For many small to mid-sized companies, monitoring and measuring performance of marketing efforts is a manual, time-intensive process. Budgets are tighter. The resources simply aren't there to monitor key performance indicators (KPIs) in house.
One would expect those companies, then, to outsource the function. After all, it's now almost universally accepted that marketing effectiveness needs to be closely tracked and optimized for a brand to rise above the digital noise.
But, in talking with prospective clients, we've found that a surprisingly large number of them have worked with agencies that never report on their marketing performance. Some hire agencies to manage their websites, churn out content, manage social channels or place ads, but never discuss with their marketing partners whether or not those efforts are actually working.
To be successful, it's imperative for your company to identify benchmarks and hold your marketing agency accountable for meeting them.
But, how do you know what the right benchmarks are? How can you be sure you've set the right KPIs from the start?
Here are five tips for ensuring that you're measuring the right KPIs and maximizing your ROI:
1) Start with your business goals and work backward.
What are you trying to do?
Is the primary business need to increase revenue to a certain point, within a given time period? Are you attempting to generate more qualified leads? Are you looking to establish a business relationship with a particular prospect as part of a long, complex sales cycle? Are you merely wanting to grow your social audience?
Form follows function. Metrics proceed from goals. If your business goals can be quantified — revenue, social follows, etc. — KPIs and timeframe expectations should be easy to establish.
If, however, your marketing goals can only be qualified (for example, deepening a prospect's trust in your company), your KPIs can be holistically defined, as long as an ongoing, collaborative framework is likewise developed to "get the lay of the land" (e.g., sales and marketing could meet once a month to discuss the sales team's reads on interactions with the prospect).
2) Be pragmatic.
Don't set the bar higher than the marketing team can reasonably attain, given the resources at its disposal. It's not reasonable to expect that a single campaign could boost revenue 20%, or that amplifying one social channel could elevate your brand in the wider consumer consciousness.
Writing for HubSpot's blog, Jessie Mawhinny suggested companies tailor their KPIs toward their current stage of business development.
"Early stage companies typically focus on metrics related to business model validation," he observed. "More established organizations focus on metrics like cost per acquisition and customer lifetime value."
For B2B start-ups, Mawhinny suggested, revenue growth and per-order sizes aren't appropriate measurements, whereas customer awareness and impressions of your brand are more valuable intel, and could be measured by KPIs like site traffic, social engagements, etc.
3) Limit your focus.
Don't try to track and analyze too many KPIs at one time. Instead, select a few that most closely conform to your business goals.
You might, for example, select two or three KPIs that correspond to your most immediate business need, two or three that relate to an intermediate growth goal, and one or two that pertain to your company's long-term brand strategy.
4) Prioritize your KPIs.
What's your most pressing business goal, and what are the KPIs that measure your company's progress toward it? You'll want to pay the closest attention to them and optimize your marketing efforts to drive them in the right direction.
Likewise, KPIs that correspond to lower-priority goals can be monitored, but marketing inputs don't need to be immediately tailored to meet them.
If, for example, your most near-term business need is to grow consumer awareness of your B2B start-up in your home market (say, Cincinnati), your intermediate goal is to realize $50,000 in monthly revenue, and your long-term goal is to expand to second, larger market (maybe Chicago), you shouldn't be too worried right now about increasing sales or advertising outside the Tristate.
Rather, your highest priority KPI might be the number of "per-month qualified leads received within 50 miles of Cincinnati." Your next highest-priority KPI might be "conversions per qualified lead." Your third-most important KPI might be "net revenue per conversion."
In this case, the goal is to solidify your base with an eye toward future growth, so "qualified leads within 50 miles of Chicago" can sit on the shelf until you're ready to undertake that expansion.
5) Map out your business strategy and stick with it.
Focus the most attention on defining your strategic goals and a plan for meeting them. Keep on task; stay on strategy. Lasting business success is built on the satisfactory completion of long, comprehensive processes. It's never generated by marginal wins.
KPI measurements won't help you if (a) you're not properly analyzing them, placing your analysis into context against your overall business strategy, then tailoring your tactics in line with that analysis, and / or (b) changing your mind about which KPIs are valid based on whichever direction the ever-shifting business winds seem to be blowing at the moment.
Make sure the KPIs you monitor and analyze reflect your strategic framework, rather than the current tactical situation. And, remember, failures are really successes, if you learn from them and use your findings to improve.
Need advice to define marketing KPIs for your business?
At Cleriti, we leverage diverse expertise in channel development and years of experience in marketing consulting, strategy development and analytics to help our clients uncover the performance indicators that are most meaningful and impactful to their businesses.
Are you ready to make your marketing more effective? We're here to help.
Click here to contact our team and schedule your assessment today. Together, let's outline a strategy that will propel your company forward.