Marketing Automation Gets 16 Hours from an 8 Hour Work Day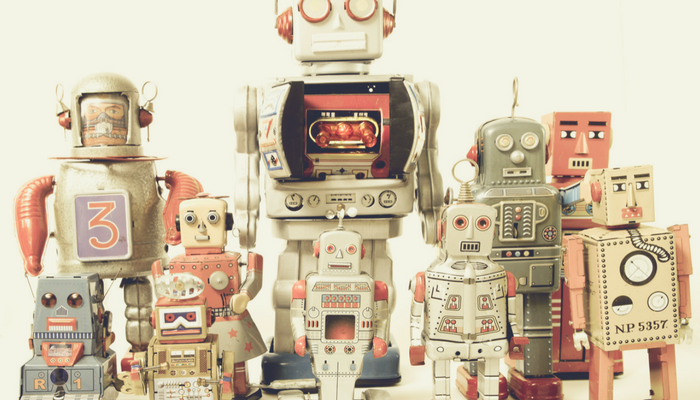 We've all probably imagined what our world would be like if we had a few more hours in the day. Imagine how much more we could get done. While we can't exactly extend the day by even half an hour, we can use marketing technology to squeeze more time out of the hours we already have. Here's how.
Marketing Efficiency Starts with Marketing Automation
The drive to have someone else—something else—perform our monotonous tasks propelled us toward some of our earliest innovations and fueled the big ideas that brought us first the industrial revolution and later the digital revolution. All of these ideas, all of this technology, exists because people don't like to do the same thing over and over again.
So, why would you ever be content to do repetitive tasks with your marketing strategy? Marketing automation is the solution you need to not only avoid doing the same things day in and day out, but also to maximize your company's resources and your own personal reserves. You're an expert at what you do; your time is better served interacting with real people, developing new strategies and analyzing the results of past strategies.
Marketing automation also helps keep things efficient by making the most of the leads you acquire. You will have the ability to develop each qualified lead to the fullest while also eliminating unqualified leads faster so you waste less time. Marketing automation provides the feedback and solid data you need to make your lead nurturing processes more effective and efficient.
Marketing Automation Does Not Mean Generic Emails
One of the main objections to automation stems from the perception that marketing automation means robotic, impersonal interactions with customers and leads. When some people hear "marketing automation," the first thing that comes to mind are those ugly blast emails that try to achieve results by casting a ridiculously wide net and utilizing almost no resources. This is not marketing automation. This is spam.
Even if you use a software package that puts the recipient's first name into the message somewhere, it's still nothing more than annoying and ineffective spam. Real automation comes with a solid strategy, and that means using the data you have on your audience to craft a unique, individualized and even personalized total experience for your customers and leads. By knowing your target audience well to begin with, then tracking their progress throughout the buying process, customized responses will be triggered that are tailored to an individual's experience.
The prep work is all done ahead of time rather than on-the-fly as the lead works their way down the funnel. It is, after all, a funnel you created so you already know all the different ways a lead can enter, get stuck and exit that funnel—and you probably already know what to do with each possibility. Marketing automation asks you only to anticipate these actions and craft the responses ahead of time, letting the software do the rest until it's time to analyze the data. Most responses tend to be an email, but they can include everything from app pop-ups to triggering a phone call from someone in your sales department.
The Benefits of Marketing Automation
In case all of this doesn't sound like enough to get you moving toward automation, here are a few more things to consider:
Improved Customer Experience

. More than

80 percent

of people will spend a significant amount time doing research before making a purchase. Most of this research is self-directed and done online. Marketing automation will enhance the research phase of a purchase by delivering only the information someone has shown interest in—and only when it is appropriate to do so. It avoids the "nagging" some consumers complain of while also providing the information they need to make a decision.
Better Segmentation

. Getting the right information in front of the right people at the right time—it's what marketing is all about. The feedback marketing automation provides will help you divide and segment your audience with greater precision so fewer people are driven away by irrelevant information. It can also identify new opportunities you may otherwise have missed.
Cleaner Strategies

. Identifying bottlenecks and unexpected exits becomes effortless with marketing automation. It also becomes a lot faster. In most cases, you can get immediate data and feedback from your efforts so you can make small adjustments to your strategies to improve the process with ease. Manual tasks like A/B testing are also much easier using automation, and you can have several A/B tests running simultaneously with instant feedback.
Cross-Channel Interaction

. Wouldn't it be nice to reach and track every lead across multiple channels including social media? Marketing automation can.
Better Lead Prioritization

. Making the hand-off from marketing to sales is a crucial moment. Do it too soon, and you could push people away before they are ready. Do it too late, and you could miss the opportunity. Having the ability to

score your leads based on how they interact with your website

and marketing materials means only handing over ready leads to your sales team. No more wasted resources on leads who aren't ready and no more dropped leads from jumping in too soon.
Improved ROI—and You Can Prove It

. Bringing the results of your efforts in front of the CEO is a necessary, but sometimes uncomfortable part of the job. The boss wants to know you're making the most of your budget while also bringing real results to the bottom line. The problem is you

know

your marketing strategies work, but you have to be able to prove it on paper.

Marketing automation will boost your ROI because it's always focused and always working to keep your leads moving along. It doesn't take vacation days and it's happy to work nights and weekends. It also keeps track of everything it's doing and will be glad to report those results to you whenever you need them. When it's time to prove yourself, you can show the beginning of a campaign, the things you did to tweak and improve along the way and the results that were achieved by the end—without having to stay up all night compiling spreadsheets and graphs.
Make Yourself More Valuable
You didn't go into marketing to do boring, repetitive, necessary tasks. You came to marketing to be creative, to understand people and what they want and to make a difference to the company you're working for. When you free yourself from the mundane aspects of marketing, your time, energy and creativity will be free to do all of those things better. You will have more energy to think of imaginative new campaigns. You will have more time to learn about new channels and how they work--especially the ever-changing social media and mobile landscape—and to stay on top of trending and cutting-edge ideas and topics. You will have more time to spend mentoring and guiding your team and more confidence when presenting to the boss or the board.
Marketing automation is not an effortless solution. Instead, it is a solution that allows you to use your expertise and to add an irreplaceable human touch to sales and marketing while also maximizing the resources you have available. The result is not only a boost in lead generation, conversion and customer retention, but also happier marketing professionals who have more time in the day to dedicate to the projects they love.