Inbound Marketing, Industry Trade Shows and You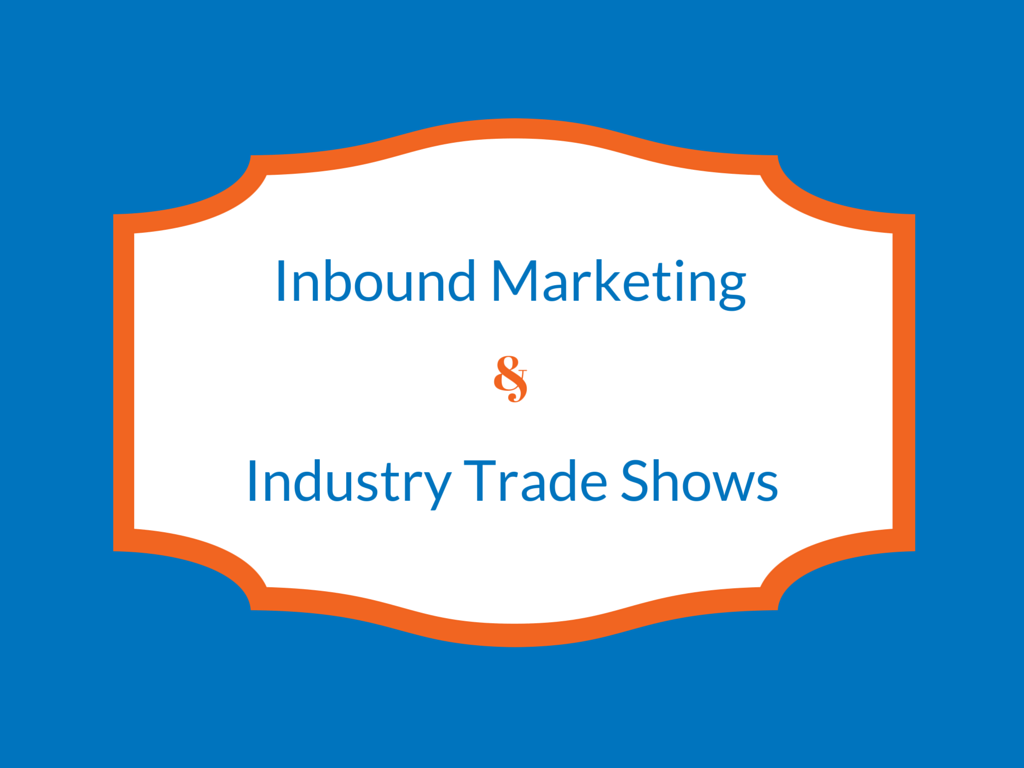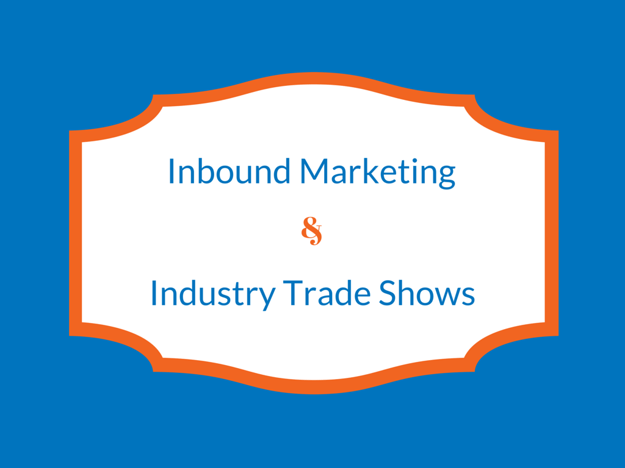 Trade shows are a marketing tradition that lingers from the pre-Internet days. The marketing world has changed dramatically, thanks to the ease of accessibility to audiences via social media streams and online channels. Yet businesses and marketing teams of the 21st century are still expected to set up booths and network at old-school events. How can you make the most of trade shows so they become a valuable part of your modern-day marketing efforts? Plan on making them an integral part of your campaign by developing inbound strategies to drive the people you meet there to your digital platforms.
Trade Shows Are Hard...
The truth is, most businesses who present at trade shows miss their ROI goals. Part of this is because many buyers in attendance aren't at the consideration stage of purchasing a new product or trying a new service. However, it is up to you as a marketer to devise a plan that will get leads into your funnel. By implementing inbound marketing with a trade show, you can increase the reach to your entire market. Inbound marketing is not a one-time event; it is ongoing without an expiration date. It takes quite a bit of planning to incorporate a trade show into your campaign, even up to six months. But if you take the time to include the event in your inbound marketing efforts, you'll gain invaluable leads that may have been previously inaccessible to you.
But They're a Worthwhile Investment.
At the start, trade shows are used for networking. As you stand smiling and shaking hands with various attendees, you get to meet potential customers and clients face-to-face in a manner that is unavailable via online networking. You give away swag and spread the name of your business, with slim hopes of snagging a customer, client or partner at the event. However, you're wasting your time if your swag simply has the name of your company on it, your new slogan, a logo, etc. Your success depends on the message you send out at the event, and simply gaining brand awareness isn't going to impact your ROI.
Consider how you can make your booth stand out from the masses uniquely, and don't be afraid to do something drastically different than everyone else — you'll pique the interest of attendees who may not have noticed you. To really engage interested prospects, you need a strong call-to-action (CTA). Include your CTA in whatever materials you're handing out, like brochures or stickers, and in whatever presentations you give. What's the point of having a CTA? You can measure the success of your trade show efforts by leading prospects to a landing page, and then get information from them in exchange for some sort of marketing offer at the top of your funnel. Make it a mobile friendly option, like a simple, unique link or a QR code, since everyone will be walking around with their mobile devices.
By getting attendees from the trade show to visit your landing page, you spark a whole line of communication that is invaluable to your marketing campaign. Once you have the contact information your leads gave you on your CTA landing page, have a plan laid out for how you'll gain them as customers. A great inbound marketing tactic is to create a trade show contact list. You can have an email workflow dedicated to following up with attendees to keep them interested in your brand, as well as lead them through your funnel with different offers. You can send personalized emails, which modern consumers love, and show your leads that you're dedicated to meeting their needs.
The Inbound Marketing Connection
Do you still think trade shows are useless in a digital world? They're not — participating in trade shows can be yet another way to utilize inbound marketing to generate leads. All it takes is a little extra planning to incorporate your inbound strategies into the event. The key is devising tactics to get your physical audience into your digital platforms so you can track your tradeshow marketing performance and make use of the leads you get.