Why We Love Inbound Marketing and Why You Should Too!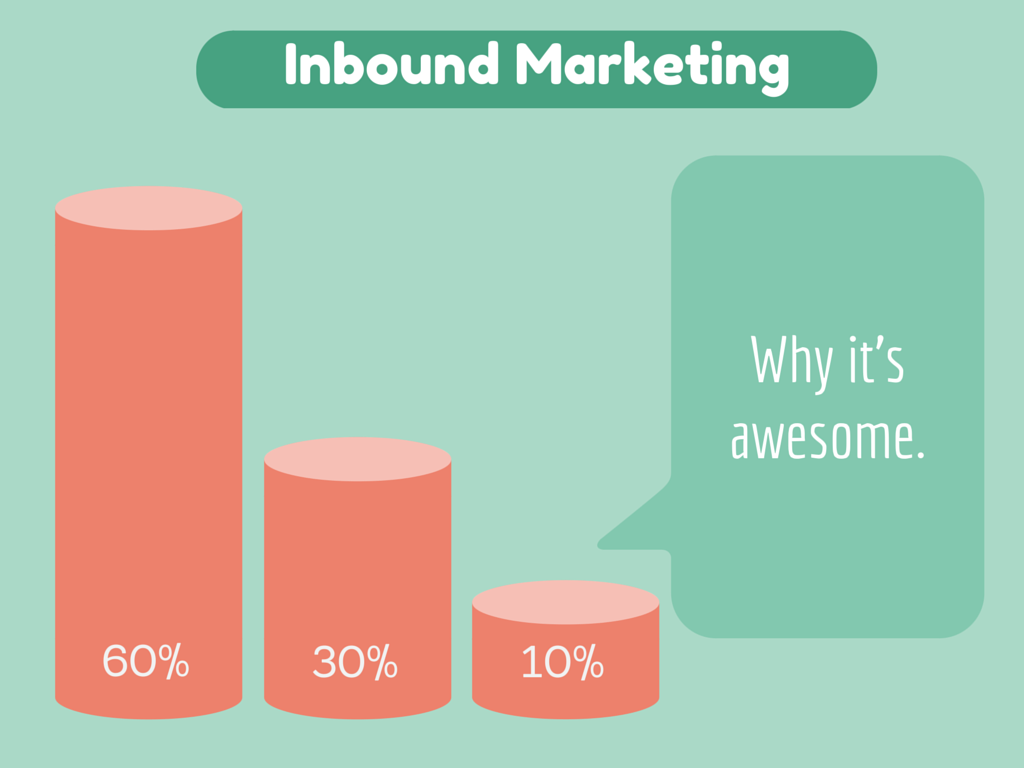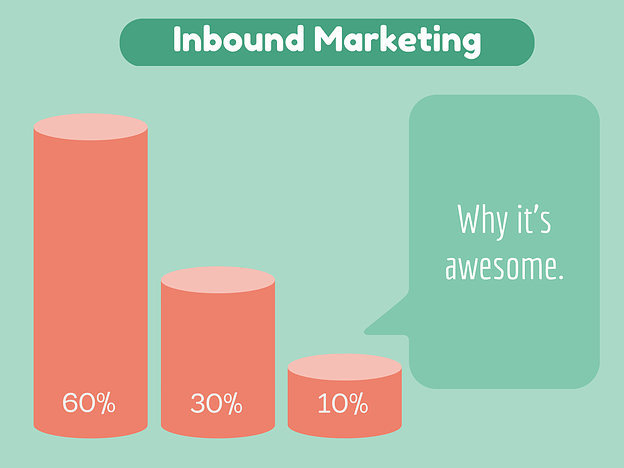 Marketing is an essential part of every business regardless of the industry. Every business wants to be known and recognized by people because that means more potential leads and customers for your business. But marketing is transforming. Traditional marketing is no longer effective in today's day of age because people don't want to be interrupted by advertisements they don't want. Inbound marketing is the new kid on the block and it is all about creating and sharing remarkable inbound marketing content and putting it in front of the right people at the right time.
Here at Cleriti, we are a group of people who are passionate about the inbound methodology. We are firm believers that a good digital inbound marketing strategy gets in front of the right people with the right content so we can obtain the most qualified leads for our clients. Here are a few of the many reasons why we love inbound marketing and why marketers everywhere should love it as well.
More Bang for Your Buck
Running a business takes a lot of time, energy, and financial resources. Return on Investment or ROI is such an important growth aspect for a business. In terms of the marketing budget, inbound marketing is the answer. In fact, inbound marketing costs 62% less per lead than traditional outbound marketing. If that isn't enough, check this out: companies that spend more then 50% of their lead generation budget on inbound marketing report a significantly lower cost-per-lead.
Inbound gives you the most value for your marketing expenses because it empowers the potential customer through engagement rather than interruption.
The Data Doesn't Lie
Inbound marketing is effective because it is customizable content to the right people. But how do we measure its success?
Meet marketing analytics, an inbound marketers best friend.
With marketing analytics, marketers can understand the effectiveness of their marketing campaign. It allows you to get a clear look into how people are interacting with all of your marketing channels. Lets take a look at an example.
Let's say you created a landing page on your website. We can measure the effectiveness of the landing page by seeing how many people viewed the page and the number of people who converted to leads on that page.
Or let's say we want to send an email to the people we have begun a relationship with. We can tell how many people clicked through from email to your website, how many people became leads, and the percentage of people who opened the email in the first place. Marketing analytics points out what isn't working in your marketing efforts so you can focus on adjustments.
Engaging with the World
Thanks to the internet, the way people find and buy products has drastically changed. Consumers don't have to rely on traditional marketing like TV, radio, and billboards to find solutions to their problems. Instead, consumers can go online and find specifically what they want and filter out everything else.
This is where inbound marketing comes in handy. The right people will be looking for you so they will be receptive if you try and communicate with them. You do this by creating remarkable content and using the right distribution channel. This creates an interaction with your potential customers that isn't possible with one-way traditional marketing. People can like, comment, and even share your content with their network. It is more interactive and engaging.
Solving Problems
Nobody likes a pushy salesperson. Traditional marketing pushes the product on consumers through mass media regardless if the consumer is ready to buy or not. Inbound is just the opposite. Inbound marketing understands that the purchase process is a journey and it is essential to create content that maps to the stage of the buyers journey the consumer is in. In essence, inbound marketing ushers people through the buyer's journey by providing relevant content to them. It has the customer in mind at all times.
Bottom Line
We are firm believers that inbound marketing is the best approach to attracting the most qualified prospects to your business. It is relevant and helpful to consumers, not interruptive and frustrating. That is marketing people will love. If you are interested in starting your journey with inbound for better ROI, start here.