How to Automate Lead Scoring in HubSpot (and Why You Should)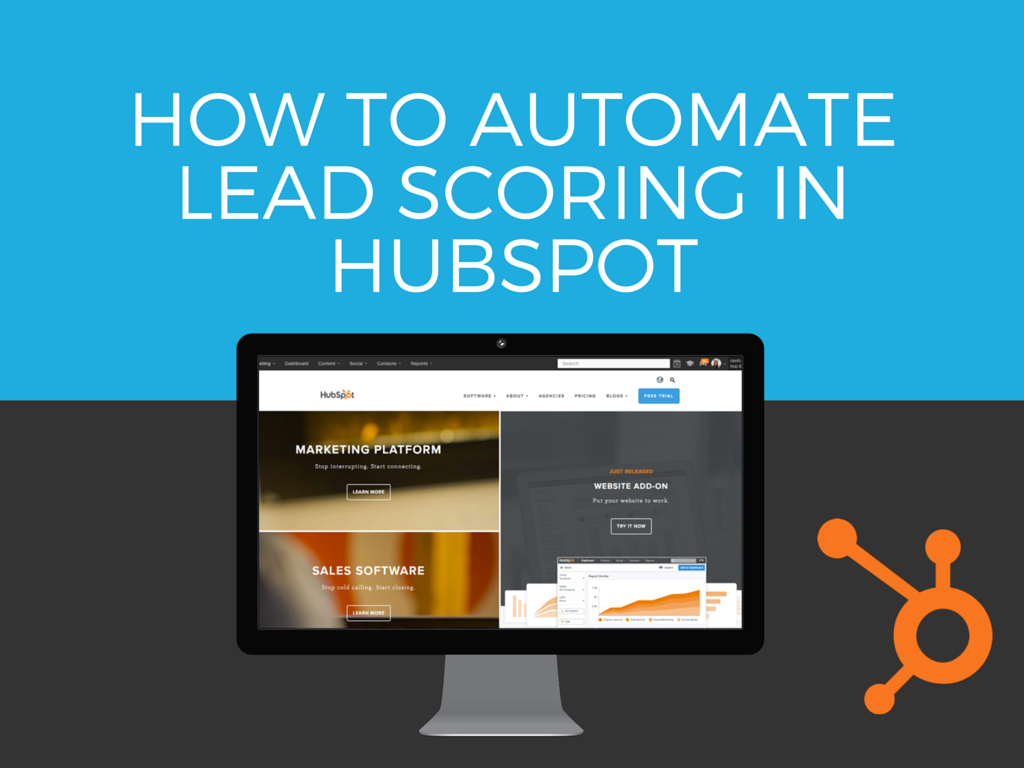 Does this scenario sound familiar to you at any point in your marketing career?
Sales is sourcing their own leads and my inbound marketing leads are being disregarded. Our company is spending big budgets on inbound, marketing automation software, outbound, advertising, tradeshows, creative direction (website design, video) and measuring each and every thing as a separate entity. Here we are today, halfway through the year, falling flat. We are definitely not going to hit our growth target or even close this year.
If this introduction hits close to home, or should I say, work, you're probably now asking this million-dollar marketing question for the millionth time: "How do I generate leads that are ready to talk to sales?" If you're ready to stop thinking, and start doing, read on. As a passionate marketing maven, you should know that anything with consistency and measurement paves a path for us to do it better and YES WE CAN generate sales ready leads.
One of the Biggest Mistakes Marketers Can Make With Leads Is Not Scoring Them at All

When no lead scoring strategy is in place, as someone fills out any form on your website, they are considered a lead or new contact, handed to sales and force fed through a qualification/demonstration/proposal process. And that is the best case scenario if sales can get the attention of prospects at all from knowing very little about who they are, where they are and how they got here. Many sales teams are measured by the numbers of calls, demos and proposals they send out, and they don't have any time to waste if they want to meet their goals. This is not only an unpleasing experience for your prospects, but it also stunts the growth of your overall marketing and sales strategy.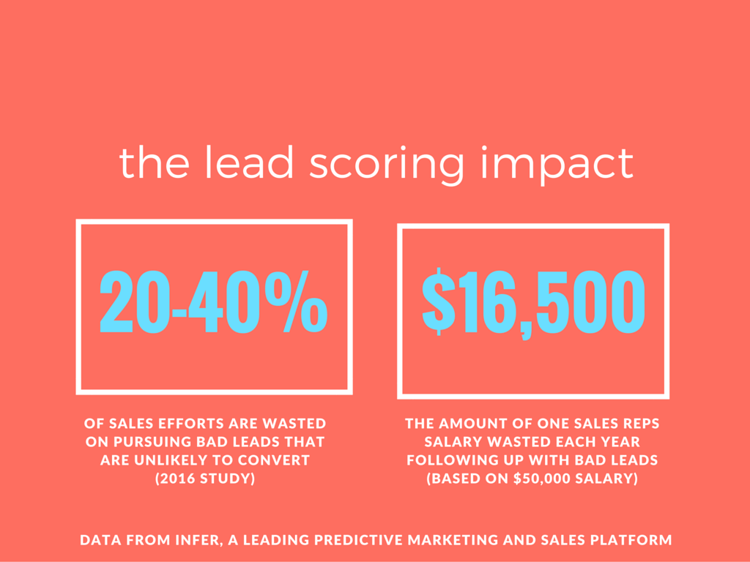 20-40% of the average sales reps time is spent following up with bad leads (Tweet this)

Timing is everything when it comes to how people are making decisions about buying products and services. No matter how extraordinary the company is or their potential for being an awesome client, each buyer has a unique journey. Lead scoring is a great way to help marketers prioritize and put more time into researching the right leads to provide timely content, at the right times and on the right channels based on where prospects are in the overall buyer's journey (which in the following case is being measured by their lead score).


How to Automate Lead Scoring (Example Using HubSpot)

Setting up lead scoring is the easiest part of your lead scoring strategy, thanks to HubSpot. See a step-by-step tutorial of how to set up lead scoring here.


A Solid Lead Scoring Strategy for Beginners

While setting up lead scoring is rather easy, knowing what attributes you should use for lead scoring may be the only thing in your way from getting started. Here is an example of a lead-scoring model that I have been practicing with our clients along with inbound marketing and sales teams using HubSpot.
0-10 Lead (Awareness)
10-25 Marketing Qualified Lead (Consideration)
25+ Sales Qualified Lead (Decision)
*When the Sales Qualified Lead HubSpot score is met, a simple workflow triggers a change in lead ownership to sales. Learn how you can set one up here — be sure to exclude your customers and opportunities from your prospect-facing workflows.


Positive Lead Scoring Attributes

Start with medium weight for your ideal customer or account profile. These can make the big difference when a prospect is approaching a score for being sales qualified.
Industry (+2)
Company Size (+2)
Location (if applicable) (+5)
Follow with a heavier weight on overall behavior and engagement metrics.
Number of Form Submissions (+5 each)
Number of Visits (+1 each)
Number of Pages on Website Viewed (+1 each)
Number of Emails Opened (+3 each)
Number of CTA Clickthroughs (+1 each)
Number of Clicks on Social Media (+1 each)
Date of Last Visit (less than x days ago…) (+3)
Visit to Service Page (+5)
Visit to Case Study Page (+5 each)
Visit to Pricing Page (+10)
Visit to Contact/Demo/Trial/Assessment Page (+10)
Negative Lead Scoring Attributes
Start with medium weight for a customer or account profile that is not ideal.
Industry (-2)
Company Size (-2)
Location (if applicable) (-5)
Follow with a heavier weight on overall behavior and engagement metrics.
Date of Last Visit (more than x days ago…) (-10)
Visit to Careers Page (-10)
Applied for a Career (-10)
Never Opened any Email (-5)
Unsubscribed from Emails (-5)

Setting Lead Scoring Expectations Straight

Lead scoring is about so much more than putting numbers to contacts. Both positive and negative attributes should be in your strategy. Lead scoring is a solid way to help both marketing and sales teams understand who their leads are and where they are at in the decision making process. If you already have a lead scoring strategy in place, it's time to revisit it and add in new, more relevant scoring attributes that support your 2016 marketing strategy, content and current website.