Best Practices for Promoting Your Webinar on Twitter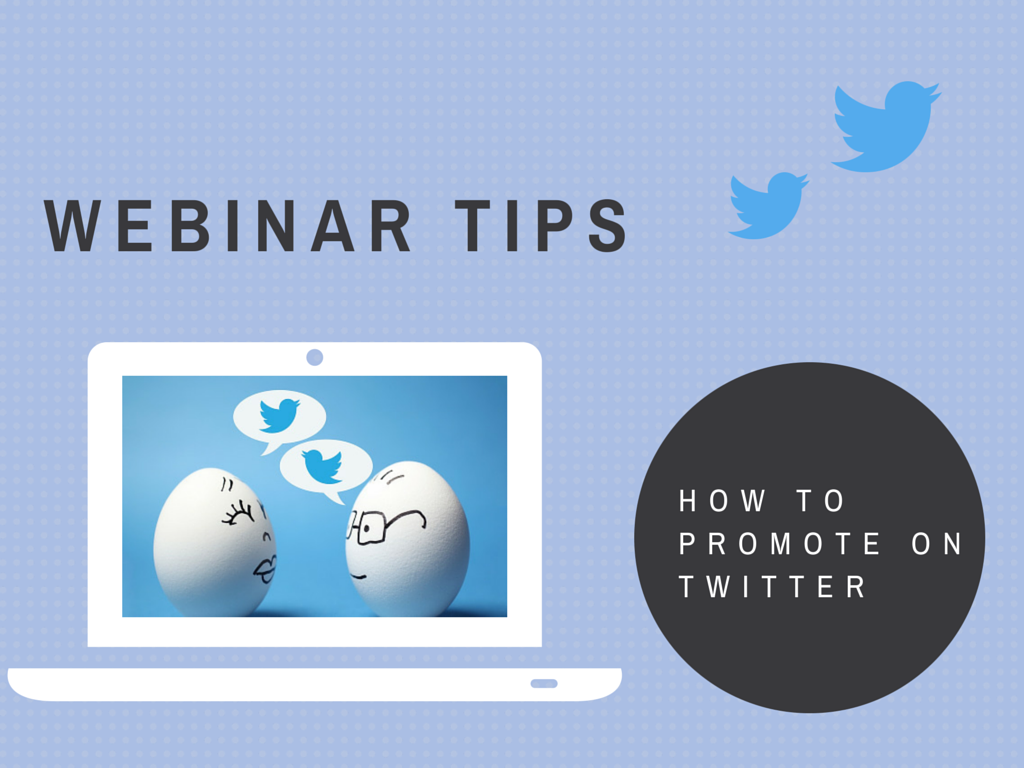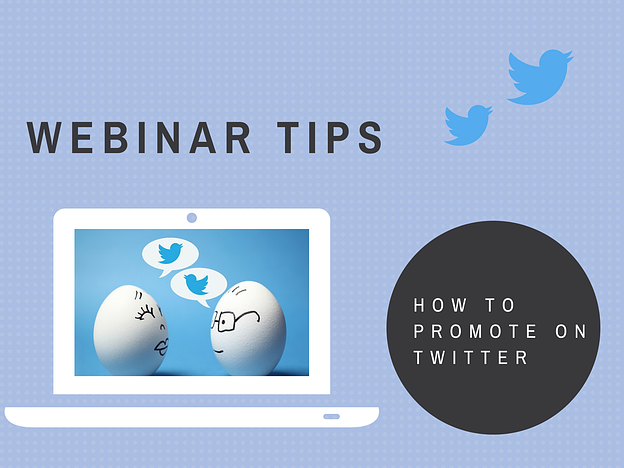 Here's the deal. Once upon a time, I doubted Twitter. Then I gave it a try beyond just scheduling and broadcasting posts. Now it's my go to social media channel. Given you're in the right industry - specifically, marketing, technology, human resources, or leadership roles - Twitter is one of the best places to generate more interest for your webinar. Just like blogging, the approach of "publish and they will come" isn't going to cut it, and that's the lazy way to promote your webinar. Learn some of the best practices for promoting your webinar on Twitter and ways your webinar can even generate a longer lasting impact. Plus we have some great examples from how we covered HubSpot's Inbound Marketing Week last week.
Have a Webinar Hashtag

This does not only apply to webinars, this applies to any modern event where the majority of your audience is connected. Many conferences today are using this and it's a great way for people to connect with others on the subject or to share their common goals and interests. Not only that, it's a great way for you to get in front of new people, collect feedback and answer questions from people at the event.
Make sure your webinar or event hashtag is very visible on images, slides and verbally noted before presentations. Last week HubSpot's Inbound Marketing Week took off all around the world using this tactic with the hashtag #IMW15 across all cities hosting events during last week. Don't worry, we aren't ready to talk about #IMW16 just yet either.

Collect Twitter Usernames of Webinar Registrants

Add a field on your webinar registration forms for Twitter username. Make it optional, as not everyone coming may be hanging out on Twitter after all. Make sure you continue to engage with people who are active on Twitter and send other relevant content and resources you may have around the subject of your webinar.


Create a Twitter Friendly Image to Promote Your Webinar

In case you missed out, catch the #IMW15 replay here: http://t.co/L8dluLsqOl #InboundMarketingWeek pic.twitter.com/dhpOf5dxxE

— Cleriti (@Cleriti) March 11, 2015

The recommended size for a clear view of your entire image on Twitter is 1024x512 pixels. This image will be very beneficial and visually appealing to get the point across in your followers Twitter feeds. Canva has some great, free (even better) templates for the Twitter post default size. Easily change the colors and fonts to reflect your brand, and throw in a hashtag for your webinar while you're at it to get ahead of the game on generating awareness and making social engagements.


Use Twitter Advertising to Get Your Webinar in Front of Your Desired Audience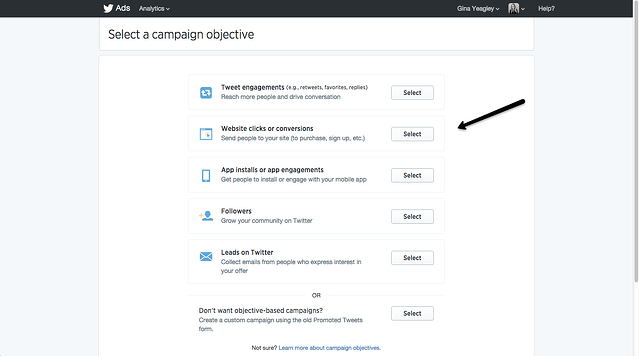 It's really important to use the catchy image you created here and select the website clicks or conversions mode in the Twitter advertising portal. When setting up a promoted tweet, the first option is to determine who you want your tweet to display to. Twitter advertising is super flexible and gives options to target by demographics, keywords, behaviors, interests, tv targeting and even display your ad to people following the most relevant media sources to your industry or competitors you have. You can set your budget in very flexible ways custom to your needs, too.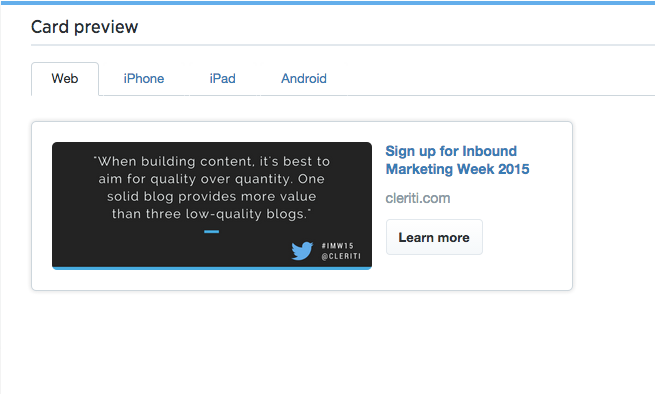 Planning your Inbound Marketing Campaign for 2017? Download our free workbook to help streamline and organize your inbound efforts!
Create a Keyword or Hashtag Stream to Invite Interested People Directly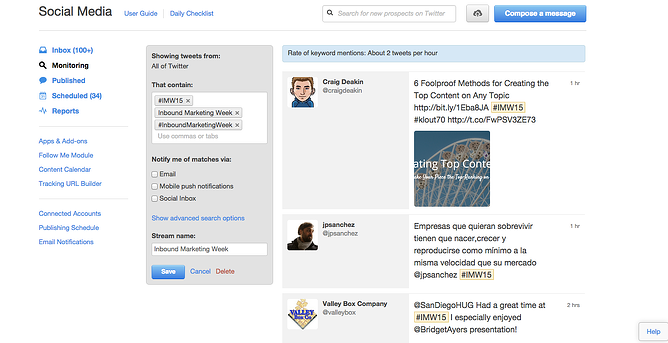 If you're a HubSpot user like us, you can set up custom streams around keywords, hashtags and contact lists and get updates in real time. In this instance, we were covering and inviting people to join our webinar for Inbound Marketing Week and looking for tweets around #IMW15, #InboundMarketingWeek and the keyword phrase "Inbound Marketing Week." We can then monitor the activity and invite relevant people directly to join our webinar and even to access the replay later, generating even more interest.
If you don't have a tool like HubSpot to notify you of these activities - directly in Twitter you can search relevant hashtags or use Twitter Advanced Search to search around keywords to accomplish the same thing. Make it a daily event in your calendar!


Live Tweeting


Try to integrate your various marketing efforts (emails, blogs, social) so you can find what works! #IMW15 pic.twitter.com/EmdvfViC0M

— Cleriti (@Cleriti) March 5, 2015

This is the most fun part. Your webinar is finally here, and hopefully you aren't the one presenting so your nerves are calm and you can jump in on the action of Live Tweeting the event. Again, you can use the Twitter post image templates available in Canva to quickly capture quotes and share them to your Twitter feed using the hashtag. Not convinced this works? Our social media activity increased by 1200% on the day of our webinar. We also had more clicks, retweets and favorites than any other day in the past 90, and that was only with 33 attendees on the line during our webinar.
In case you missed out last week, catch the replay below of our presentation from Inbound Marketing Week 2015 where you will find how to get started and all kinds of fully baked ready-to-use templates and resources to better organize your marketing efforts.