7 Handy Methods to Generate Traffic to Your Content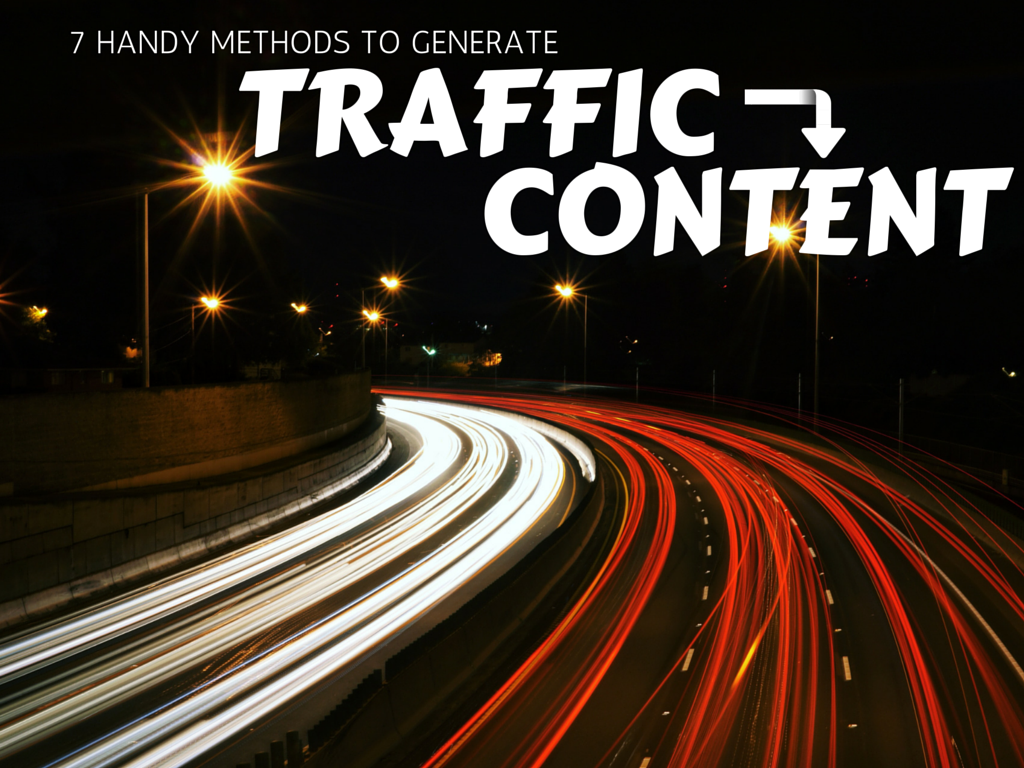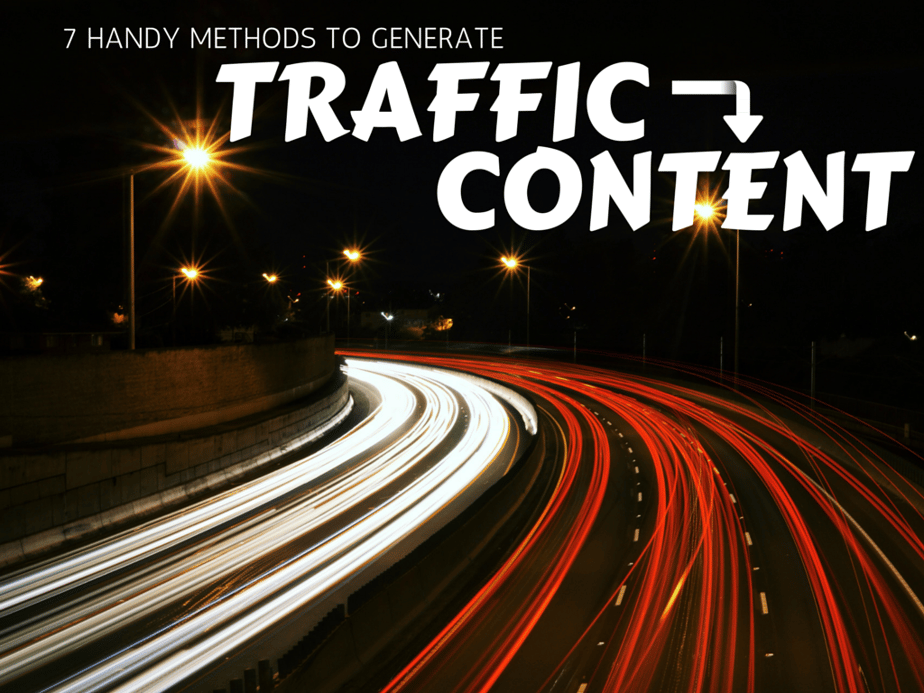 When it comes to your website, bringing in traffic is essential for a successful lead generation strategy. Often, the content you produce — such as blogs, white papers and eBooks — has a large part to play in moving leads through your sales funnel. If you're producing content that's not getting looked at, it's time reevaluate the effectiveness of your marketing strategy. Here are 8 handy methods for generating more traffic to your content to improve your inbound efforts.
1. Get Social
With millions of online users engaging on social media platforms, social channels are a potential goldmine for drawing visitors to your content. Don't let great content just sit idly — promote it through networks like Facebook, Twitter, Google+, LinkedIn and Pinterest. Share your content on these platforms through posts with links to your blog, landing pages or your homepage.
2. Optimize SEO
Even with Google's new algorithm focusing on user intent, SEO is still alive — utilizing it in both your website copy and the content your produce is an effective practice for your brand. Your on-page SEO should include image alt text, meta descriptions and internal links to new content. Also, be sure to target long-tail keywords — they play a big role in helping Google crawl your site. If you're not focusing on SEO, you're definitely missing out on new organic visitors.
3. Provide Engaging Subject Matter
Content doesn't just need to be good — it needs to be great to attract and engage readers. Provide content that your audience is interested in reading, and don't be afraid to mix it up a bit. Make it appealing by varying the format and length. Use news posts, infographics and videos to keep it interesting. When you're putting out content, it's important to write a compelling and irresistible heading to garner new traffic, too.
4. Implement Email Marketing
Although email marketing is a traditional marketing method, it's still a powerful tool for a successful lead generation strategy. Keep adding new potential customers to your email list and send out email blasts about your brand's new products and services. Develop lead nurture campaigns to keep leads in the funnel and nudge them towards a purchase. Keep it fun, reflect your brand's voice and don't bombard customers by sending them too much. When done right, email marketing can result in a significant uptick in traffic.
5. Make Your Content Responsive
People use their mobile devices as well as their desktop PCs to access the web. Ensure that your content is viewable and accessible via a wide range of devices, including smartphones and tablets. If your content takes too much time to load and doesn't fit the user's screen, they'll abandon their efforts and move on to something else.
6. Submit Your Content to Aggregator Sites
While you won't likely hit the jackpot by submitting content to aggregator sites like Reddit, it can still be an effective way to generate referral traffic. Submit links to aggregator sites that your target audience will find useful.
7. Advertise
Unless you advertise digitally, Internet searchers won't know your brand even exists. Get your brand seen by utilizing display advertising, social media advertising and paid search. These advertising strategies will get your content in front of people. Just be sure to align your goals with your advertising budget and carefully review each paid channel to learn about its pros and cons. And, if you're hoping to increase content traffic that will result in more conversions and sales, be sure to target high-intent keywords in your paid search. It's competitive and pricey, but the payoffs are well worth it.
Boost Traffic for an Effective Lead Generation Strategy
To generate more traffic to your content, you've got to get proactive. Yes, it takes work, but once you see an influx in your lead generation, you'll understand why you've invested time and money. While there's no magic bullet for content marketing success, you can focus your efforts on optimizing your inbound strategy so that your content gets the attention it deserves. After all, you spend a significant amount of time creating it, so don't let it sit unseen.