7 B2B Video Marketing Tips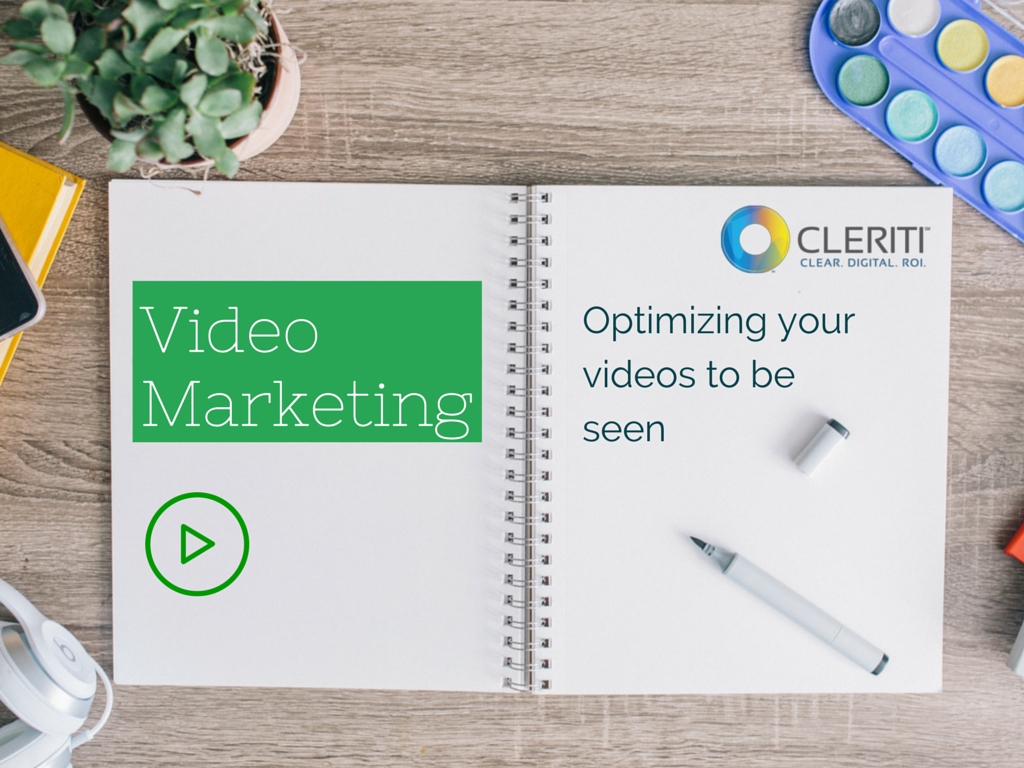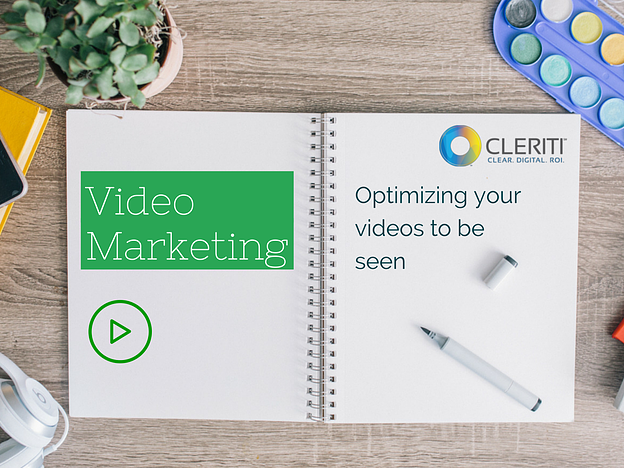 A day in the life as a digital marketer is more fast-paced and less organized than ever before. The average modern and digital savvy B2B marketer is executing an average of 13 different content marketing initiatives at the same time. As you can probably guess, the more we up the quantity of our content and stretch our limited resources, the quality and performance of our content declines. It shouldn't be that way!
This past fall, a study by the Content Marketing Institute revealed that 76% of B2B Marketers are utilizing video marketing. Like any other marketing plan, your video marketing strategy should be documented, have the right dedicated resources, be setup properly to track performance and leave wiggle room to adapt with what's working. Keep in mind the following video marketing tips to avoid beginner pitfalls, get better results and provide your audience with more of what they want to see.

Tip #1: Videos Should
Not

Be Marketing Biased

The golden rule of video marketing is just like teaching. See one. Do one. Teach one. For instance, if you aren't a pro on the subject or you can't help someone do something better or faster - don't even bother! People can see right through these tactics. This would be like me (an inbound marketer at a marketing agency) trying to show you how to build a house out of bricks.



Tip #2: Videos Should Reflect You Brand and Culture
Show some personality and even real people from your company in your videos. We all love to see your faces sometimes and it brings a new and exciting life to our screens. Enough with the powerpoints, it's time to put yourself in the spotlight! If you know your brand mantra and what you're all about - you should bring it to life via video. The best and most viral videos aren't a pitch or demo of your products. They emotionally connect with their audience.



Tip #3: Not All Videos Need a Script
Sure, in your explainer videos or tutorials scripts or full detailed outlines are completely acceptable. This goes along with the prior tip and the importance of showing personality. Have you ever wondered why people become addicted to games like Angry Birds? One of the reasons is because these types of games do not have pre-defined ends. Leave plenty of room for some suspension and the unexpected surprise! If you're doing a live interview, why not throw in a completely unexpected and fun question? Or make a snarky remark? Improv.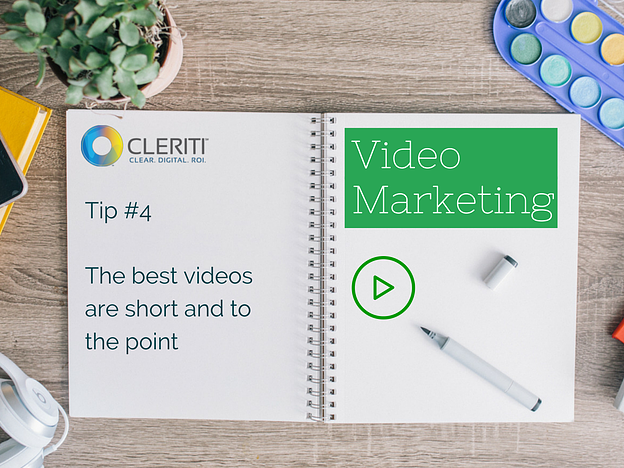 Tip #4: The Best Videos are Short and to the Point
This is absolutely true. Like we talked about in a recent post - watch the length of your videos and know the ideal lengths for each type of video. Most people stop watching completely by the five minute mark online - unless they are watching one of their favorite TV shows or sporting events. Eloqua (a marketing automation platform) did a fantastic job of creating short, engaging B2B videos with a short three episode series of two minute videos with a character named "Modern Mark." Check them out here.



Tip #5: Videos vs. Commercials
TV ad sales are forecasted to be down more than ever in 2015. On top of that, even the Super Bowl - the bread and butter of commercials and TV advertising had a significant decrease in demand this year for the upcoming game. Keep these trends in mind when producing videos - make sure you are not making promotional style videos and commercials (especially in a B2B situation).



Tip #6: Reshare Videos from Others in Your Industry
This is one of the best video marketing tips featured in this set. Before you begin to produce videos - share other videos from your industry to get a feel for what your audience wants to see. Sharing videos on your Facebook, Twitter and even boosting and promoting the posts to gauge the overall engagement can serve as a guide to what types of videos you need to produce.



Tip #7: Get Inspired by Video Marketing Pros in Cincinnati
While many of you may describe the Cincinnati business landscape something like the following Mark Twain quote we've heard a million times...


"When the End of the World Comes, I Want To Be in Cincinnati. It Is Always Ten Years Behind the Times"
...Think again! There are many companies here paving the way for video marketing and even receiving recognition for it. Check out the inspiring travel videos going viral on Vimeo from Roadtrippers. We also are a huge fan of videos from Sugar Creek, a large scale food production manufacturer in the area. Sunny Delight also resides here in Cincinnati delivering videos like why there won't be a bacon flavored drink anytime soon and other videos are inspiring people to drink less soda. Even small companies in SaaS like Ally PLM Solutions have a "Lunch Bytes" tutorial series run by a team of mechanical application engineers. The videos are well crafted, archived, easily searchable and accessible to their customers. Last but not least, the well-known nonprofit organization 3CDC behind restoring urban areas of downtown Cincinnati have done an astonishing job producing and distributing videos.

Conclusions
Remember, don't just go burning through your money on video production. In B2B video marketing, your best bet is making what's complicated for your customers easier. And you can do that right in house in many different ways. Record and cut tutorials using Camtasia or have a Google Hangout on Air with an industry expert (videos are recoreded and archived to your YouTube). Having a clear channel for video distribution to make sure your videos are seen or can be easily found by your audience is more important than the production itself. If you enjoyed this post or would like to share your video marketing secrets, let us know in the comments below! To get more insights and education on video marketing while you're around, last week we talked about why B2B marketing needs more video.