6 Ways to Improve Your Website Beyond the Homepage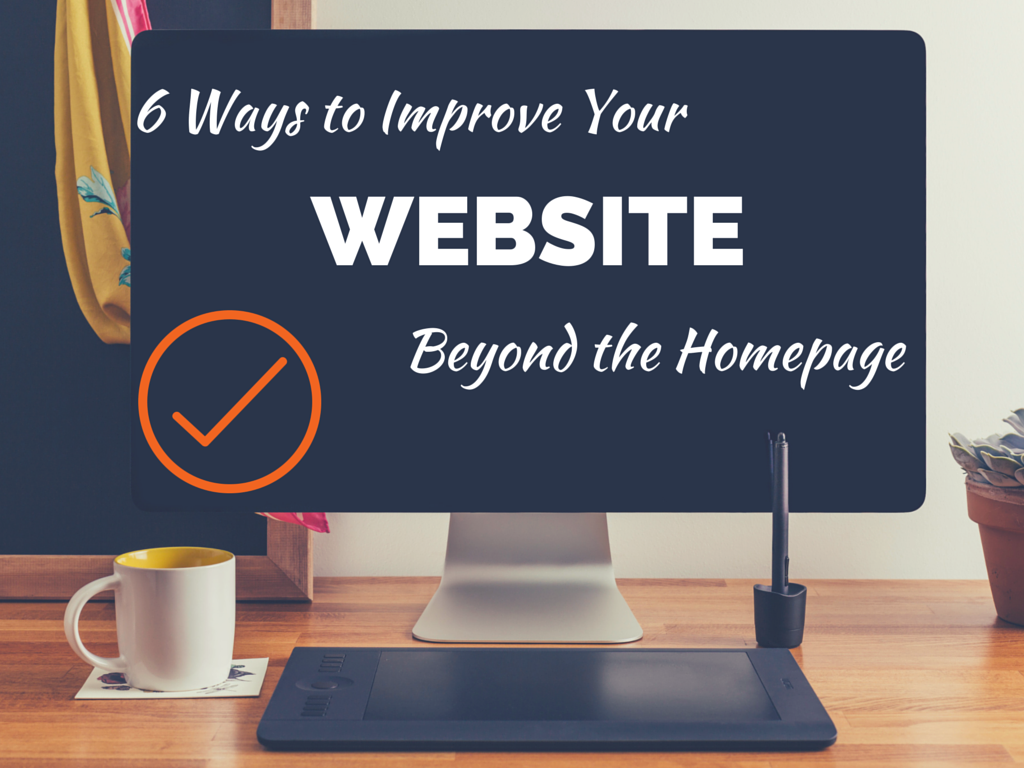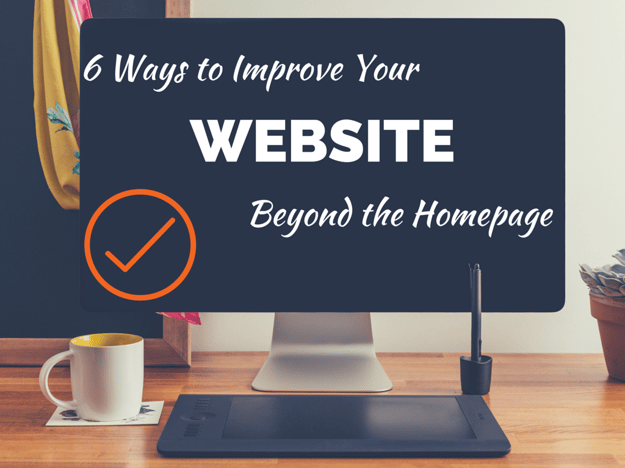 You spent weeks developing your website's homepage, and yes, it looks fantastic. But did you give your other pages the love and thought they deserve during your website redesign process? While having an eye-catching, attractive and optimized homepage is a must-have for any company website to garner visitors, what gets them to act is based on what else your site has to offer them. Outside of a flashy homepage, your site needs to give people a reason to stay, to learn and to buy. Plus, your other pages should be just as optimized so Google can have ample places to crawl and upgrade your overall SEO. Here are some strategies to improve your website beyond its homepage and give your customers what they want — and get you the results you need.
1. Add a Blog to Your Website
If you don't already have one, incorporating a business blog into your website will give you the opportunity to create quality content that can be shared with target audiences. Having an active blog gives you many benefits. It gets the attention of the search engines and gives you more opportunity to rank — a larger number of pages, and more keywords, can be targeted within your blog posts to get your website a higher ranking. Plus, once you drive traffic to your blog you can engage readers with calls to action that move them through your sales funnel.
2. Ramp Up Content Pages
Your site copy should focus on how you can help your prospects and customers. Provide informative content, such as tip sheets, testimonials, press releases, how-to guides and free eBooks relevant to your brand and your products or services. Even consider adding a community forum where customers can engage with each other. All around, content should be interactive and engaging to help create brand loyalty and drive sales.
3. Use Videos and Professional Photos
Consumers are hungry for information, but they want it fast. By including more videos during your website redesign process, people can find out information in about three minutes instead of spending 15 to 20 minutes reading text. So, add videos to your various website pages to enhance the user experience. In addition, skip the stock photos and invest in professional photos for products that are crisp and detailed. Consider providing high-quality pictures from several angles and allow visitors to zoom in to enhance their experience.
4. Consolidate Your Navigation
Your website should be easy to navigate — the more options you give visitors, the less likely they will convert. Simplify navigation by consolidating options that don't require their own link or navigation button. CSS dropdowns can be used to neatly structure pages under a parent page and help users move around your site effortlessly.
5. Incorporate a Responsive Design Website
Your website should be mobile-friendly, meaning it should grow and shrink with the size of the device it's displayed on, such as a smartphone. While responsive design will be the standard architecture for all websites in the near future, you can capture more opportunities if you incorporate a responsive design now. More and more consumers are making purchases through their mobile devices, and you don't want to miss that opportunity.
6. Use Landing Pages
While driving customers to your homepage is great, directing them to landing pages is even better to move them through your sales funnel. You can get them to fill out a form with their information in exchange for content (like the eBooks and tip sheets mentioned earlier). Once you get their info, you can include them in lead nurture campaigns to help ease them towards making a purchase.
Optimize to Stay Ahead of Competitors
It's up to you to make your website up to par with the rest of the digital world, and it's worth it if you want to be agile in an evolving market. Beginning a website redesign process is no easy feat, but it's the first step in growing your audience and your business. Yes, having an appealing homepage is great to attract visitors, but to draw in the right visitors you have to put in a little more work.