4 Best Practices for Developing a Captivating Case Study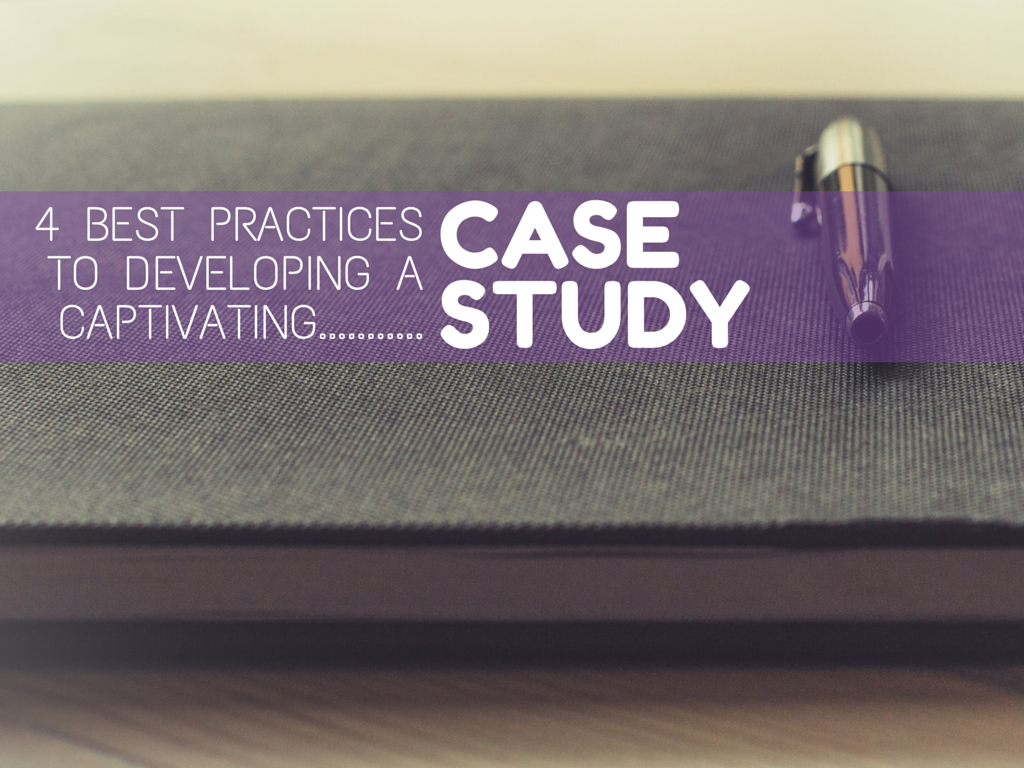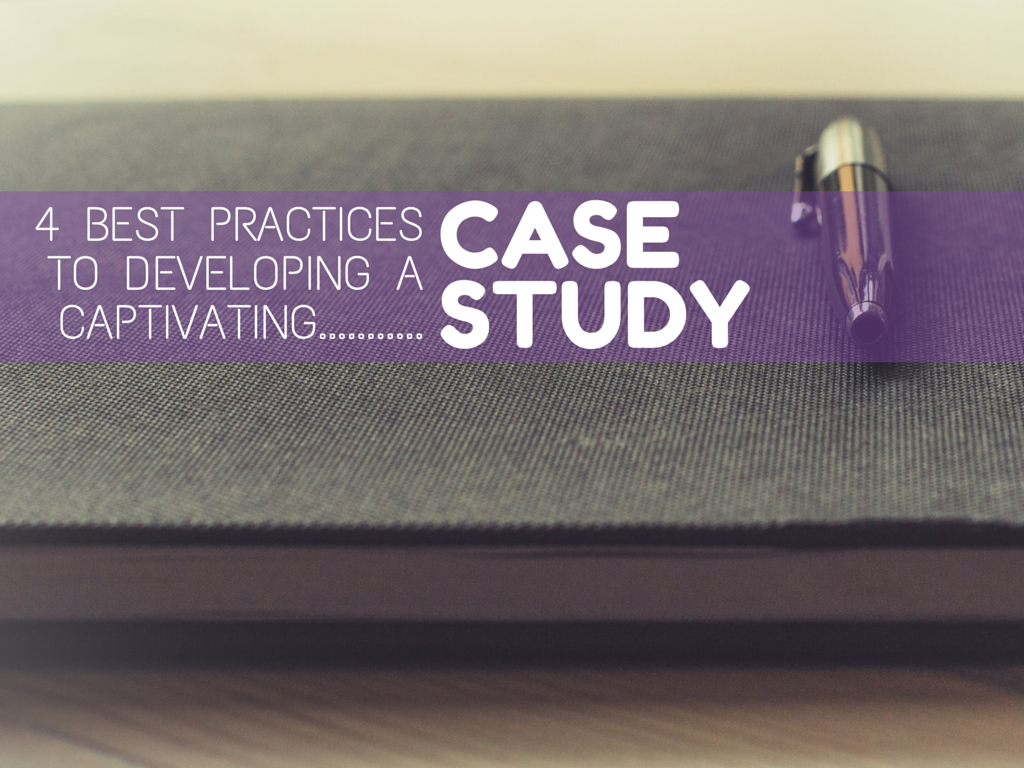 Case studies are an integral part of your inbound marketing strategy because they give consumers a reason to trust your brand — they showcase a success story of your choice and, beyond that, case studies highlight your people skills. The right case study will prove to prospects that you can handle their needs. But, you can't just write up a success story and expect leads to buy into it. You have to captivate your potential customers — and you have to do it without knowing who they are.
Case studies are the ultimate blind date.
And case studies need to be a part of your marketing planning process, because they push you to set your brand apart from the rest and demonstrate why it's remarkable.
It's like wearing your favorite shirt on that blind date. Make sure you look good! Here are 4 best practices you should follow to create a compelling case study, establish your brand as a thought leader and prove to consumers why your company is awesome:
1. Choose the Right Case Study Candidate
Start developing your case study by choosing a home-run customer success story. To select the most qualified candidate, you need to look for a customer who has a deep knowledge of your products or services, a high degree of brand loyalty and who had an amazing experience working with you. Remember: your case study is more than just a piece of paper. If you're wooing clients in the same geographic location or industry, your prospects may reach out to the company you name in the case study. Make sure your relationship is rock solid.
2. Communicate Clearly with Your Case Study Participant
Great case studies go beyond a list of what your company did. You need real feedback to make it work, and real feedback can sometimes cause a two day project to turn into a two month project. To speed the process up, establish what you want to accomplish upfront and create a detailed timeline before you begin working. Start by creating a success story letter outlining the steps of the entire process. And make sure you leave time to receive approval on the final piece. A good rule of thumb? Never use someone's words without giving them control over the copy — your clients will thank you for it, and your case study will be more authentic.
3. Set Yourself Up for Success with the Right Questions
It's up to you create engaging content for your case study — after all, a true brand voice will introduce new ideas and insights to your audience. So, what valuable information can you pull from your participant in the questionnaire and interview to craft a captivating, distinct story? Ask your participant to provide thoughtful, unique answers that focus on how your brand did something they can't experience anywhere else, and you're on your way to garnering a remarkable reputation.
Find out what pain you solved.
The golden rule for getting juicy, valuable interview answers is to ask open-ended questions that invite elaboration, such as "Tell me about X" or "Can you describe Y." Begin by asking about your customer's business. Then you can focus on what problems they were facing, what kind of solution they needed and how they made the decision to choose your brand. Finally, inquire about the quality of your product or service, what aspects of it worked best for them and what sort of results they experienced by purchasing from you.
4. Structure the Content Appropriately
Captivating your audience goes beyond having great content — you need to have an organized structure of information, too. If it's not easy to digest, you can count on losing readers before they finish the document. Also, don't forget design tactics like creating visual hierarchy with fonts, etc., and including relevant, exciting visuals throughout your document.
Become a Thought Leadership Marketing Front-Runner
When done right, case studies are an effective marketing tactic to establish you as a thought leader in your industry — they can reveal exactly what makes your brand remarkable straight from the perspective of happy customers. So, if you choose the right candidate, set up a defined timeline, ask the right questions and use an organized format, you can create a captivating case study that helps set you apart from competitors and showcases exactly what your organization can accomplish for any other interested leads.
And it doesn't hurt if you show up with chocolates, either.