You Need AMP If Your Marketing Strategy Includes Blogs or Articles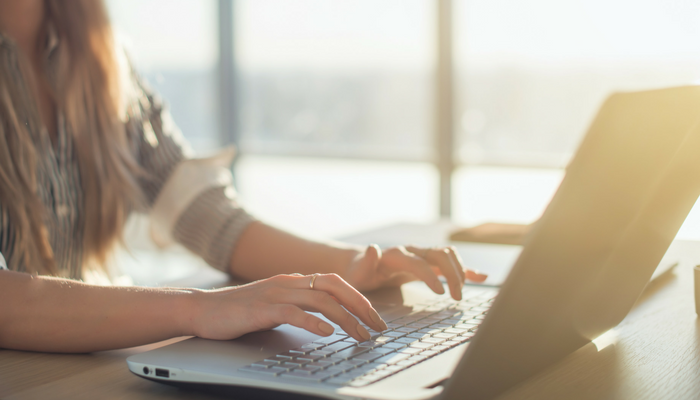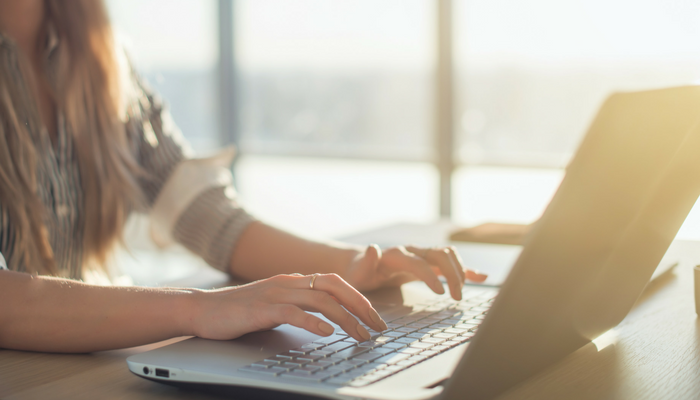 Nearly 2 years after Google initially announced it, the AMP initiative has proven that it improves the digital user experience (UX), making page loads faster, easier, and cleaner. It's also beginning to fundamentally shift mobile marketing strategy.
What is AMP, you ask?
Sit back and relax. Today, we'll discuss it and show you how it will bring you better ROI on your mobile marketing spends.
AMP: Accelerated Mobile Pages
In our brave, new, digital marketing world, speed is imperative. Just a fraction of a second spent waiting on a page to load can inspire your target consumer to look to competitors for information, services, or alternative products.
Trust the New York Times and the experts they talked to at Microsoft.
250 milliseconds — a fourth of a second, the time it takes to blink your eye — spent waiting for a mobile page to load can be enough to cause most users to shun your mobile portal.
Time, it seems, really isn't something your company can afford to waste.
Google's Accelerated Mobile Pages, like Facebook's Instant Articles before it, is an answer to the marketplace's demand for faster mobile page load times.
Essentially, AMP relies on a stripped-down version of HTML with project-specific tags — a quip dialect, if you will, of the most widely-used web coding language — to create mobile-friendly, alternate versions of your webpages.
AMP pages operate almost exclusively on the simplest, most interoperable HTML phrases. It's the relative difference between the novel and CliffsNotes. It excludes some coding languages — especially cumbersome JavaScript — that often slow loads on certain devices. And AMP-optimized pages are hosted on dedicated servers, which streamlines UX by cutting out some of the back-end navigations that cause other pages to drag.
Here's why marketers need to AMP up their efforts
AMP dramatically accelerates average mobile page load times. How much? To the tune of 300% or more. And that's helping some companies boost their all-too-critical page revisit rates.
Let's look at a real-world example: Gizmodo.
The New Media's darling masthead had tried everything to improve its load times. It had cut out unnecessary scripts, begun specifying failsafe fonts for older browsers, and had tweaked its page components to optimize them for speed and compatibility.
But it knew it needed to do more. Site revisit rates weren't where they should have been.
In May, 2016, Gizmodo went all in. It began publishing all of its new pages in alternate AMP format. Very quickly, users noticed the difference. They flocked in. They stayed. They returned.
Today, Gizmodo sees 100,000 daily visits to its AMP pages. And 80% of that traffic is being generated by new visitors. The company reported a 50% increase in impressions. They're not alone.
CNBC achieved similar results when, in June, 2016, it slowly began rolling out AMP-optimized pages. Traffic to those pages quickly increased. So did repeat visits — 22% more by the end of last year. And average page load times were down to 1.2 seconds.
The tradeoffs
Something for digital marketers to bear in mind: AMP pages aren't discoverable on every search engine. But that's not necessarily a deal breaker. As a Google initiative, naturally, AMP pages are discoverable on the world's largest SE, and the Silicon Valley giant this year bumped their exposure up in search rankings.
AMP pages are delivered on Microsoft's Bing. Yahoo Japan will display them in search results, but Yahoo North America doesn't (yet). When you consider, though, that AMP pages are discoverable on China's Baidu and Sogu engine, any traffic lost to Yahoo adherents seems trivial.
They're now being delivered on social media platforms, including Twitter, LinkedIn, Reddit, Pinterest and, perhaps most importantly over the next decade, Weibo, eBay, SnapDeal, and AliExpress shoppers now experience AMP-built alternate platforms.
Theoretically, you could dispense with the "alternate," code your portal in AMP-optimized language from the get-go and have done. But you'd lose some of the ability to customize and embellish your digital display. Desktop and laptop users (they're still out there) would notice a drop in "wow" factor.
Luckily, though, WordPress has developed a plug-in that can automatically translate your page into AMP-friendly code. It's easy for digital marketers of any experience level to use. And HubSpot allows you to publish blogs as AMP or enable your blog templates with AMP.
Including the aforementioned WordPress, there's plenty of publishing support for AMP, too. Squarespace, Canvas and Tumblr are all onboard.
Breaking stories and viral content perform best in AMP
Looking to tap into the manic energy of the 21st Century news cycle? Are viral and guerilla campaigns integral parts of your digital marketing strategy? Then AMP's your new best friend.
"Breaking news and viral stories over-index in mobile search referrals because search is a tool of intent, and mobile is a platform of immediacy," SearchEngineLand contributor Barb Palser explained. "Mobile search traffic surges when people want to know about something happening now."
"For AMP-enabled publishers, all of that mobile Google traffic now flows to AMP pages. Since Twitter adopted AMP links in its mobile apps, Twitter traffic flows to AMP as well," she noted. "Plus, big stories invoke Google's AMP-only Top Stories carousel, which funnels more traffic to AMP-enabled publishers."
If you want your company's digital marketing content to stand out, you need to place it where most modern consumers will encounter it. Given that the vast majority of digital media consumption happens on the go — nearly 88% of all media consumption now occurs on mobile devices — it's easy to deduce where that is.
Once you pivot toward mobile, make sure your content loads quickly, or consumers won't stick around. AMP will ensure they do, and that they return.
In 2017, mobile is king. Speed is his queen consort. And AMP seems to be the heir to the digital marketing throne.