Here's How to Use Email Automation to Bridge the Gap Between Sales and Marketing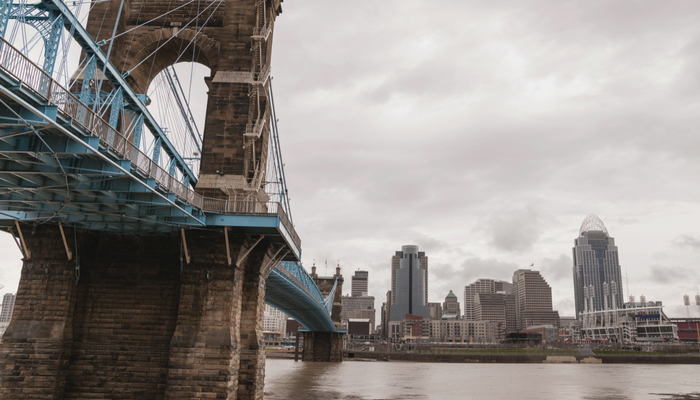 Maybe you haven't yet dug deeply into email marketing. Maybe you've purchased lists with an eye toward mass mailing, but haven't seen a notable return on your investment. Or maybe you just don't get planned marketing.
If so, it's time to make some changes to your strategy.
As free email marketing tools continue to proliferate (MailChimp, for example, recently made its marketing automation feature free to all users), marketers are fast running out of excuses for not implementing email automation.
Today, let's look at some of the ways you can use email automation to bridge the gap between your sales and marketing teams.
Wait, isn't email marketing dead?
Uh, no. Not even slightly.
If email marketing were dead, people wouldn't receive on average 130 or so emails per day, would they? Yes. It's that many. And that's just the ones that aren't caught in spam or quarantine folders.
And, truth be told, we delete most of those, don't we? They're inbox fluff.
We don't generally take the time to go through the unsubscribe process (unless a company or organization is really spamming the life out of us), but we don't typically click them open, either.
Unless we do. Because something in the subject line grabbed us. Because it's like they knew what we were thinking.
"We don't hate all email," wrote Entrepreneur contributor Aaron Agius, "just the ones we don't want to read."
Email marketing does work. It's a critical channel for keeping your customers engaged and informed.
It nurtures your leads, resulting in an estimated 20% more sales than you could achieve from cold leads alone. And, email marketing reportedly generates $44 for every dollar you spend on it.
But, to achieve that sort of ROI, your marketing emails must be based on robust consumer intelligence. They must be timely. They must be personal.
These days, those effects are created — almost exclusively — by automated workflows.
Optimize your email workflow to boost conversions.
A lot of marketers get to the step where they begin to explore optimizing their programmatic email campaigns to generate more leads.
Many fail to take the next step. They neglect the back end of the sales funnel.
"You might have heard of the old marketing adage, '20 percent of your customers will account for 80 percent of your revenue,'" wrote MarketingLand contributor Daniel Faggella. "Much of that 80 percent will likely be generated from the back end of your sales funnel."
It's not enough to capture addresses, gather consumer preference data and launch a segmented campaign — businesses need to continue nurturing their leads throughout the life of the customer relationship.
What are you doing to turn casual leads into engaged buyers?

What are you doing to turn one-time buyers into repeat customers?

What are you doing to boost the average spend-per-buy for your loyal customers?
Disconnects between marketing and sales often arise from miscommunication. Marketing doesn't understand how it can help the sales team to qualify leads, and sales doesn't understand what it should do to support marketing's efforts.
The fact is, marketing campaigns and sales campaigns are really the same thing. The departments can't remain siloed to be effective. They need to plan together and pull at the same yoke.
Marketing automation allows you to track your potential customers' activity and qualify leads as they move along the segmented buyer's journeys you've hopefully constructed for them.
You can track, for instance, how frequently a lead has visited your site. You can monitor their engagement with your social media channels. You can gain insights into their personal and professional interests.
And there are varying approaches you could take with such information.
Some companies focus their attention on engaging customers who would be a good fit. Others focus on converting customers that have demonstrated interest in making a purchase. Still others seek a balance between the two.
Whatever your sales strategy, email automation tools can generate pieces that nurture your customers' actions and guide them back to your social media channels and sales portal.
In doing so, you'll increase your company's visibility. You reinforce your customers' beliefs. And that makes them believers in you.
Use visibility to organically grow your brand.
Develop a well-planned content calendar and create in-depth blogs that position you as an authority within your industry. Craft them around your customers' pain points. Promote them with your company's social media channels (and cross-promote your social media real estate in your blogs).
Use automation to then follow up your posts with segmented, personalized emails that propose solutions to the problems you've discussed in your inbound campaign.
Not every email you send out has to be promotional, either. Not every email should be driving sales.
"Engagement will lead to sales, so it's important to send recipients something they'll want to open and read," advised HubSpot's Katherine Boyarsky.
Authentic testimonials.

Short videos.

Funny, artistic, or surprising viral content.

Infographics.
These programmatic marketing vehicles can all be employed as components within the larger scope of your email campaign.
They can be versioned for particular consumer segments, cross-referenced in your CRM's resource pool, populated into templated, segmented emails and automatically delivered to your leads' inboxes based on trigger actions, cookies, or keyword searches.
They'll be automated emails that your customers and future customers will want to open. It'll be like you know what they're thinking, when they're thinking it.
Automated workflows can thus be used to help create a buyer's journey that both marketing and sales can agree on. They can improve scoring criteria to ensure that good leads — and more of them — are being passed on to your sales reps. They also allow you to sort and qualify leads as they move through your sales funnel.
And they'll take your company's email marketing results to the next level.