From A Marketing Student: Why Inbound Marketing Makes Sense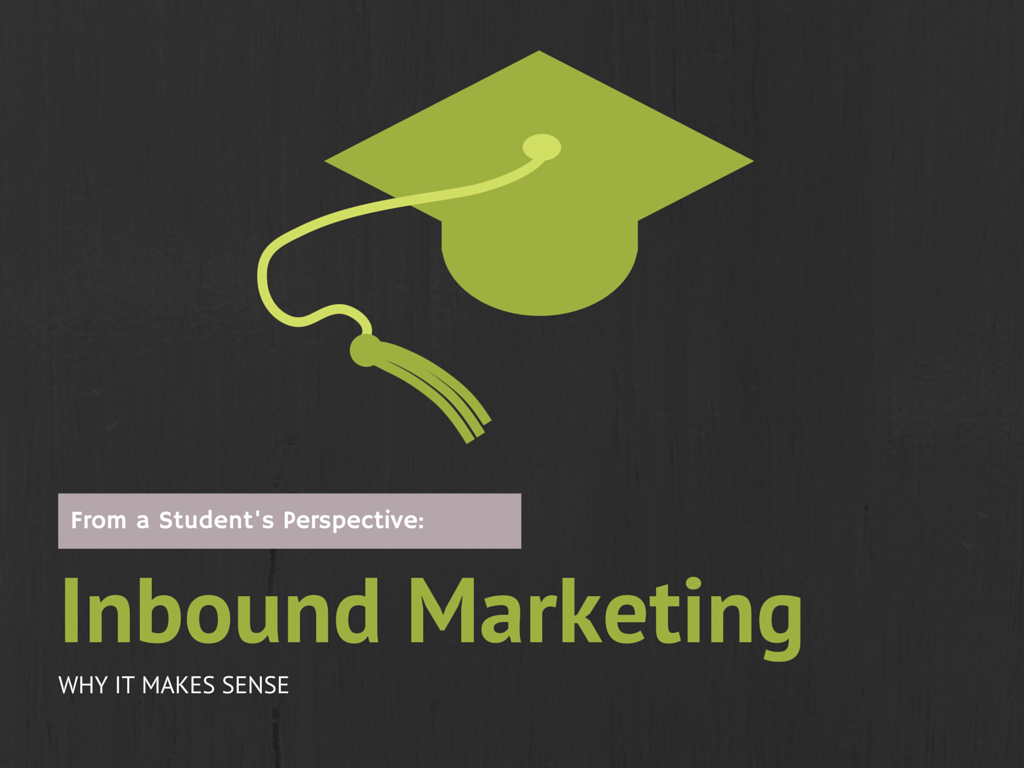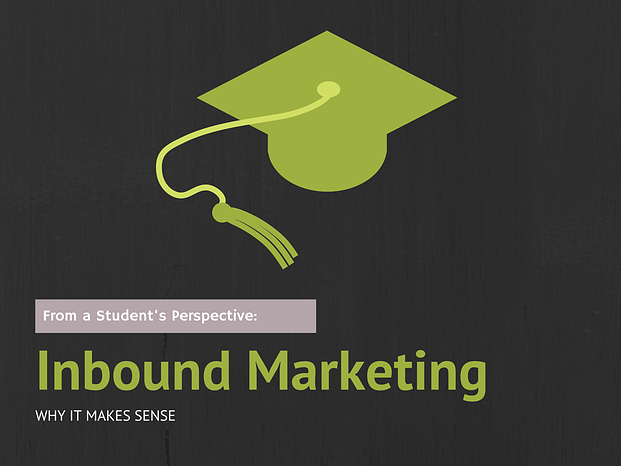 A professor once told me that centuries ago, one of the punishments for committing a crime against society was to have to stand on the main street corner telling passerby's the good qualities of products in the market. Marketing sure has changed since that day and has become one of the largest industries in the world.
Traditionally, marketing has always been taught as having a target customer and trying to do exactly what the criminals had to do centuries ago: yell at them until they hear you and the good qualities about the products or service offerings so they eventually want to buy. Sure, marketers have found new ways to yell at their customers through different media sources but the concept still remains the same.
I am currently working towards a degree in marketing and while all of the education I am gaining is very valuable to my career, I cannot help but think that there are smarter ways to utilize marketing spend. Then I found inbound marketing.
What Traditional Marketing Has Taught Me
Not from just being in school but being a person that comes in contact with marketing efforts every single day, I know that marketers are always competing to be right in front of the customer. Whether those are on TV, radio, or even display ads on the computer, marketers have a message and are throwing money at getting it in front of their customers.
Now marketers try to listen to their consumers by creating surveys and focus groups on what products they want to see in the market or what advertising campaign would appeal to them. I have even done this while in school and this is a very effective way to understand consumers to give them what they desire.
However, nothing that marketers have done in the past have given consumers the chance to find them without feeling forced to buy or listen to anything. In fact, many conversations and assignments in school talk about the fact that consumers are becoming more and more hardened to the traditional marketing efforts because there is so much of it and it is mostly things they are not interested in. So consumers end up ignoring those efforts and marketers waste their money.
Consumers are using the internet more and more to research products, shop online, and understand benefits. With the help of search engines like Google, this could bring a whole new wave of marketing that can appeal to consumers even more.
Why Inbound Is the Logical Choice
While every marketer is fighting for consumers' attention, inbound marketing takes a different approach to attracting consumers. Since consumers are already searching for the things they want in a product or service, they are going to find information on the internet that relates to their informational needs.
Therefore, if we (as marketers) create content that appeals to their needs and make it easy to find on the internet with great SEO practices, then we will grab consumers' attention without them feeling like it is a sales tactic or a boring commercial. Granted, we need to talk about general topics surrounding our industry so the consumer feels like we are leaders in our industry and so it feels like they are getting something for free from us, but that is the beauty of inbound marketing.
Inbound lets the sales process take place when the consumer is ready and not just whenever the salesperson wants it to be. It also allows us as marketers to be targeted to only talk to the people, or buyer persona, that we want to talk to. It enables us to effectively spend our marketing budget because we are always talking to the people that need to hear our message. Inbound does not actively disrupting consumers so they do not feel annoyed or threatened by the situation
Final Look: Traditional vs. Inbound
While at some point, consumers need to be disrupted and traditional marketing can have a play in your marketing spend, it really does not focus on one specific buyer persona and therefore can waste money and be annoying to everyone experiencing your marketing efforts.
Inbound permits consumers to be in control of the content they want to see and is only targeted to the people that have a desire to see your information. It is the smart way to market because it does not waste money and it produces leads that YOU want to talk to and want to talk with YOU.