Facebook Cracks Down on Spam, and You Won't Believe What Happened Next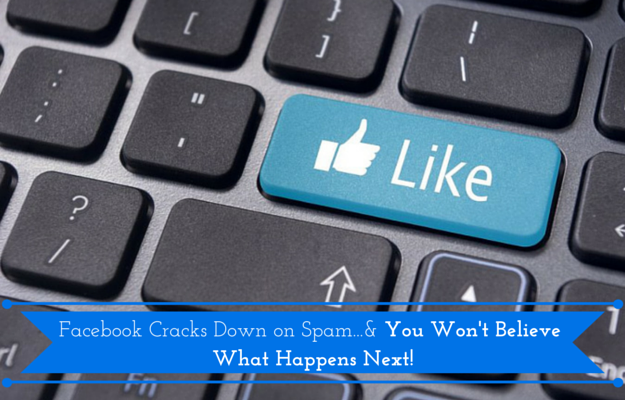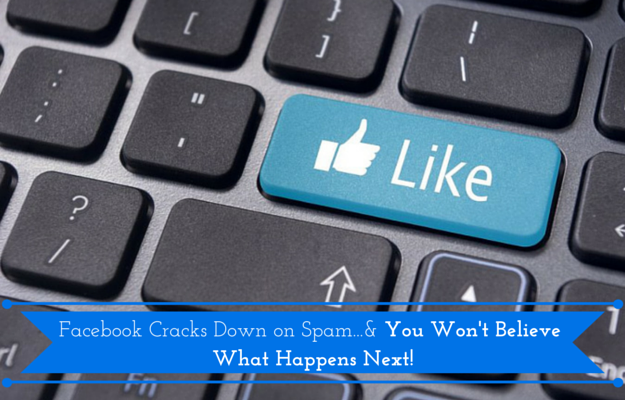 Move over, Google, and your super-secret algorithm—Facebook has become the most recent source of frustration for digital marketers. Recent Facebook updates will soon result in some changes — namely, Likes will be devalued and the work involved in crafting marketing posts that fit your social media marketing plan will increase exponentially. In an effort to reduce "overly promotional posts" in users' News Feeds, Facebook will implement changes in January 2015 which make it more difficult to create posts which entice users to click without triggering its spam filter.
How Facebook has made social marketing more complicated:
This started with a measure to battle click bait posts with no audience retention and dangerous spam.
You know the ones: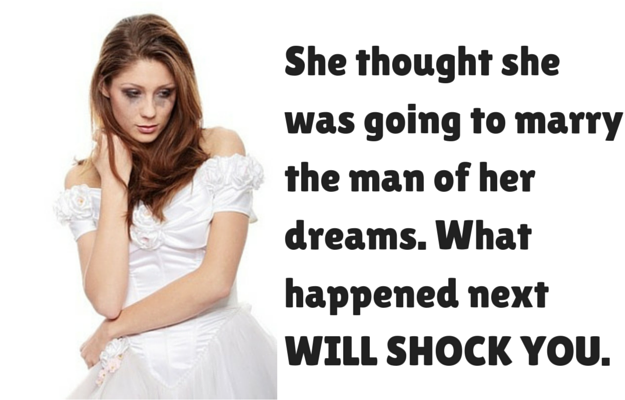 [and Spam just wouldn't be Spam if it didn't link to a weight loss supplement website]
We wholeheartedly support that shift, because Facebook marketing is exponentially more difficult when well-crafted, relevant content has to compete with junk.
But the social media platform's steps to remove obvious, fraudulent spam may have gone a bit too far. Changes in the new algorithm have led to the penalization of posts which "solely push people to buy a product or install an app", "push people to enter promotions and sweepstakes with no real context," and "reuse the exact same content from ads." These phrases, on their own, could potentially describe some of the content many marketers use as top, middle, and bottom of the funnel offers.
Obviously, we have great respect for our target audience and want to provide them with useful, relevant content — short, simple posts reminding readers of a new release or incentivized offers and reusing useful posts have been, up to this point, useful methods in maintaining a healthy presence on Facebook. These posts can increase your digital ROI, offer opportunities for engagement with prospects and current customers, and help you share new content.
So marketers could hit a wall if well-intentioned, well-crafted content is dinged as clickbait.
A majority of the potential issues with Facebook's new algorithm hinges on what Facebook determines to be pushy sales pitches or "no real context" for offers. As of right now, the jury's out — we need time to assess the damage. Regardless, these changes in how social content makes it to the coveted News Feed can hurt the marketing strategy for mid-level companies and small businesses.
The main problem? Any additional Likes you've garnered from paid promotions won't help your content make it to as many News Feeds as before. If your social media marketing plan thus far has been to share simple content with your fans, your business may fit one of those three categories of "overly promotional." Small business owners, authors, and various other businesses and marketing entities have understandable concerns that the content they feel is useful and relevant to fans will be shut out of News Feeds entirely—and that they'll have to buy even more Facebook ads in order to be seen.
The Best Ways to Adjust Your Social Strategy
So, what are a savvy marketer's countermoves? The first is spending some time generating new content to avoid being dinged; thoughtful, conversational content with more inviting language ("ask us", "let us", "tell us" instead of "sign up here") and linking to content hosted on your site rather than a sales page will help. To be fair, this is the direction the industry is heading, anyway; the priority is to create fresh social content across platforms and let the relevance and timeliness of that content boost its reach and the responses it generates.
Another option is to utilize other social platforms for more than just broadcasting out—don't focus solely on building a social fanbase on Facebook. Share highlights from your Twitter, Instagram, and LinkedIn accounts, and your Facebook posts can serve as a conduit to your other social platforms and your website.
The biggest shift, perhaps, is a shift in expectations. Likes are worth less and thus are a less accurate measurement of how effective your content is. Facebook weights visibility to favor Pages with a history of interaction with each particular user and content which has gotten a lot of engagement from that user and others in that past. If Likes are worth less, comments should be treated as a way to demonstrate your Page's value (Tweet This). When you're determining how well your social media marketing plan is working, look for engagement and not just Likes.
Importantly, Ask Around...
No man is an island, and no marketing strategy exists in a vacuum. How do you plan to address these Facebook algorithm changes in 2015? How does this affect your industry? Leave a message in the comments below, or let us know on Twitter!