Should You Invest in Facebook Advertising?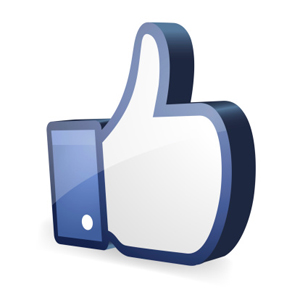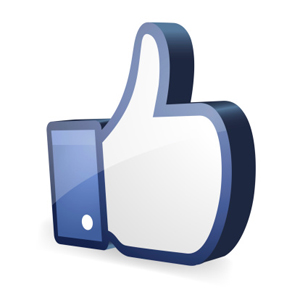 It's been proven that Facebook is the world's go-to social networking site. Now, it has become a huge outlet for businesses to get their products noticed. But is it good for all types of businesses? Many of you may have seen a popular Facebook Fraud video…but before you decide against Facebook Ads solely on that video, read on for an in-depth look at Facebook Advertising.
How do Facebook Ads work?
If you haven't already, you must set up your business's Facebook Page, identify your audience, and create compelling content. Then, you're ready to begin.
Advertising on Facebook allows you to narrow down and target the appropriate audience that might be interested in your product. Ads are shown to specific groups of, according to Facebook, "highly engaged people." Top targeting options—chosen by the advertiser—include location, behavior, demographics, connections, interests, and customized audiences based on your own customer data. The ads appear in specific "placements" on Facebook, typically in the Newsfeed and in the right column of Facebook.
You can also choose your advertising campaign and ad set. Your campaign can contain multiple ad sets, and the cost of advertising varies depending on the size of your audience and your budget. You can set a lifetime budget or an account spend limit to ensure you spend only a set amount of money on your ad campaign over its duration. If your target audience likes, comments, or shares your ad, it goes to their friends, including those who perhaps didn't receive the ad because they didn't match the target audience.
What are the benefits of Facebook advertising?
A huge plus for Facebook advertising is that the targeting is based on personal interests. Those "likes" your customers rack up and the interests they list in their profiles? Those can help your business's ad get to the types of people who enjoy similar topics as your business. What's more, as mentioned above, Facebook advertising makes it easy for you as a business owner to focus your ads on specific demographics and geographic areas. This means you can target only those people you would actually want to do business with.
For small businesses or businesses with a very specific clientele, this customization is perfect. You can even have the option to go further with the customized audience targeting option—which allows business advertisers to input customer emails, phone numbers, etc. and get your ads directly to Facebook users who already do business with you.
A bigger plus for many small, consumer-facing businesses is the cost effectiveness of Facebook advertising. Compared to print ads, Facebook ads cost considerably less for roughly the same number, or an improved number, of views—and you can customize how many people can see your ad.
What are the drawbacks of Facebook advertising?
Facebook offers several types of ads, including Boosted Posts (which promote one of your specific posts to more Facebook visitors) and Facebook Offers (which are posts that include a special discount or promotion that people can claim and bring into your business). For these types of ads, you may end up spending a significant amount of money advertising and not get a return on investment through your click through rates or conversions.
Similarly, just because Facebook offers a high degree of targeting options, you still need to know your customer and target the correct types of people to match your desired customer. You also run the risk of running into Facebook user behavior that goes against the type of Facebook user you're trying to connect with. Facebook is going to target your ad at people most likely to perform your desired action. In some cases that could be at people who have liked thousands of pages—not necessarily people who are actually looking to utilize your business's services.
In addition, for many businesses, page "Likes" are hard to translate into company engagement. While researchers have attempted to calculate the value of a Facebook user who "Likes" a company, the numbers vary wildly
Taking everything into consideration…the most common response to Facebook Advertising is that it is on the up and up—both in terms of effectiveness and usage. Our recommendation? In every advertising strategy you undertake at your business, ideally you should run a trial and reevaluate often. The cost effectiveness of Facebook ads, their ability to specifically target the exact audience desired, and their ability to address the consumer directly, without going through a third party makes it simple for advertisers to run a campaign and see the response.
Want more? Check out the 30 Biggest Advertisers on Facebook.