6 Tools You Need to Make Your Digital Marketing Effective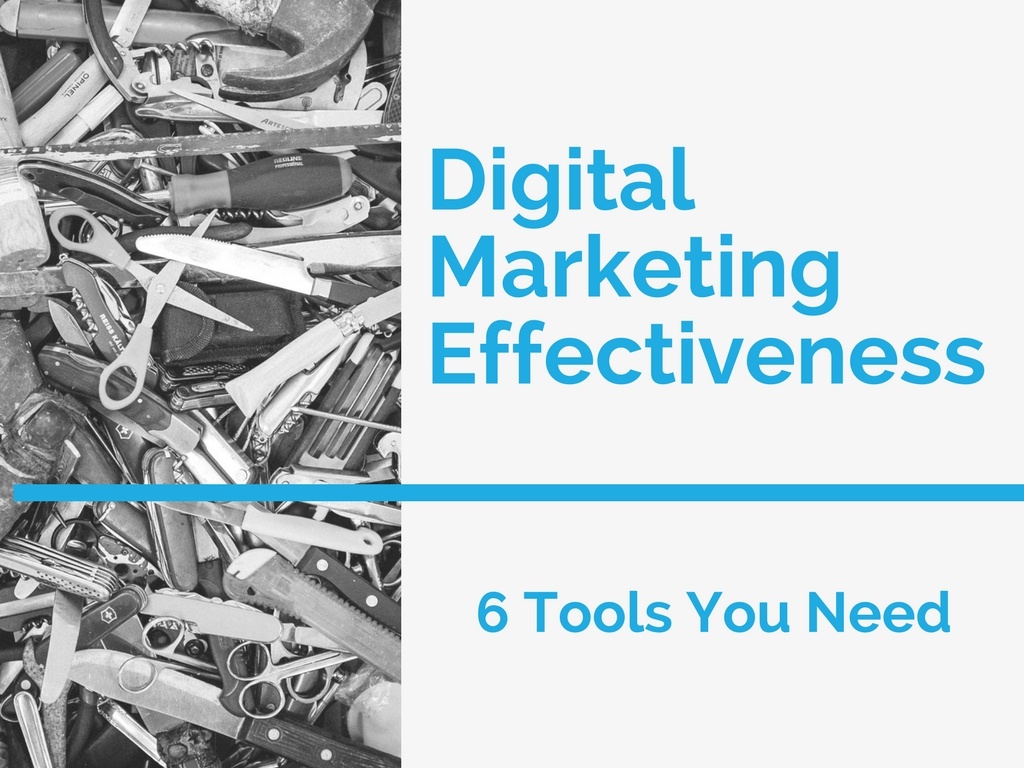 Every tradesperson — whether you work in construction or website design — will tell you: having the right tools is the difference between a good-enough result and results that exceed expectations. Effective digital marketing is no different. Planning, producing and executing your inbound marketing campaigns means having the right marketing stack. Here are the 6 that top our list.
1. Content Organization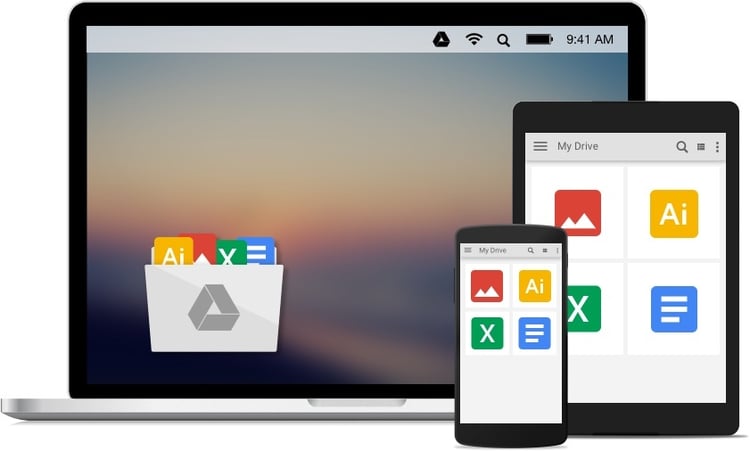 The first rule of content creation is to create lots of content. Managing all that material can get messy real quick so content organization is a must. When it comes to keeping our files in check, Google Drive is our top pick. Here are just a few of the benefits:
Cloud-Based

. Access anywhere with an internet connection.

Easy Collaboration

. You have control over who can see what, and collaboration is as easy as sending a colleague an invitation to work on your document in real-time. Never, ever email documents back and forth again.

Plenty of Storage

. You can start out with up to 15 GB for free to see how it works for you — no commitment upfront. If you like it and you're ready for more storage, $1.99 per month gets you up to 100 GB.
Google Drive also comes with its own robust suite of applications that work almost seamlessly with Microsoft products — and they are mobile-friendly. Work on Word Docs, Excel Spreadsheets and PowerPoint slides with ease and upload them to work in Google Drive. The Google Chrome Store offers even more free and paid apps for working with your documents.
If you do use Google Drive for content organization and storage, make sure you have a standard for naming your projects, campaigns folders and files that everyone uses.
2. Team Communication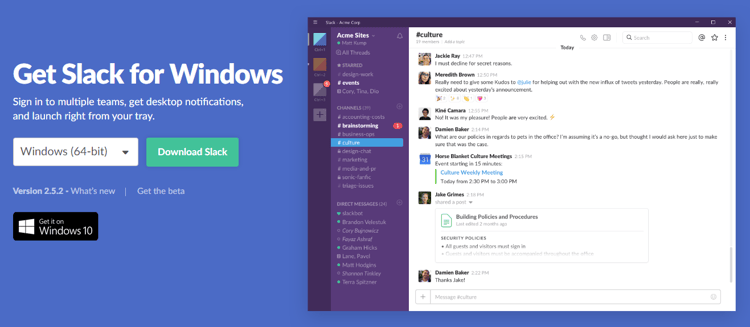 Trying to have a conversation with your team via email is even more frustrating than trying to collaborate on a document using email. When you need real-time conversations, we think Slack provides everything you need. Here's why we love it:
Organized Communication

. Slack uses Channels to organize your conversations by topic. You can add whoever you like to your channels to easily keep different team members on the same page for every project they are a part of.

Awesome Integration

. Slack can help you make the most of your conversations by integrating with

tons of web apps

you may be using. For example, we can access documents from our Google Drive directly from Slack.

Searchability

. No matter how well-organized you may be, the ability to search your conversations is a priceless tool. The capacity to filter searches by person, channel and group makes finding what you need super simple.
3. Analytics

Staying on top of what web users are doing, talking about and searching for is the cornerstone of any effective digital marketing strategy. SEMRush is a set of tools that allows you not only to take a look at what your competitors are doing as far as display advertising, search and link building, but also run a fine-toothed comb through your own strategies as well. Information about your social channels is available along with paths to get more out of the content you are publishing and promoting.
If this sounds like something you might need to tighten up your digital marketing, SEMRush offers a free look at their tools. All you need to do is drop your domain name into the form on their home page and take it for a spin. We don't think you'll be disappointed.
4. Content and Graphic Design

Not all of us are expert designers, but most of us do need to be able to produce content that looks like it was created by a professional. We turned to Canva for our day-to-day design needs because it offers enough features that anyone can use and it's free to get started for up to 10 team members. Once you know you love it, you can get full functionality for a simple monthly fee. While Canva might not replace a suite of professional design tools, we love it because:
Drag and Drop Functions

. Simple and straightforward design capabilities without a fine arts degree.

Easy Collaboration

. Invite your colleagues to work on documents with you, or ask for comments to get a little feedback without worrying about the integrity of your design.

Mobile Support

. Canva offers iPad support that's just as robust as it's online version so you can keep working anywhere.

Templates and Gimmes.

If staring at a blank page makes your brain go blank, start with one of the templates provided for everything from social media posts to ads to eBooks. Plus, there are plenty of free fonts and photos to personalize your work.
5. Project Management System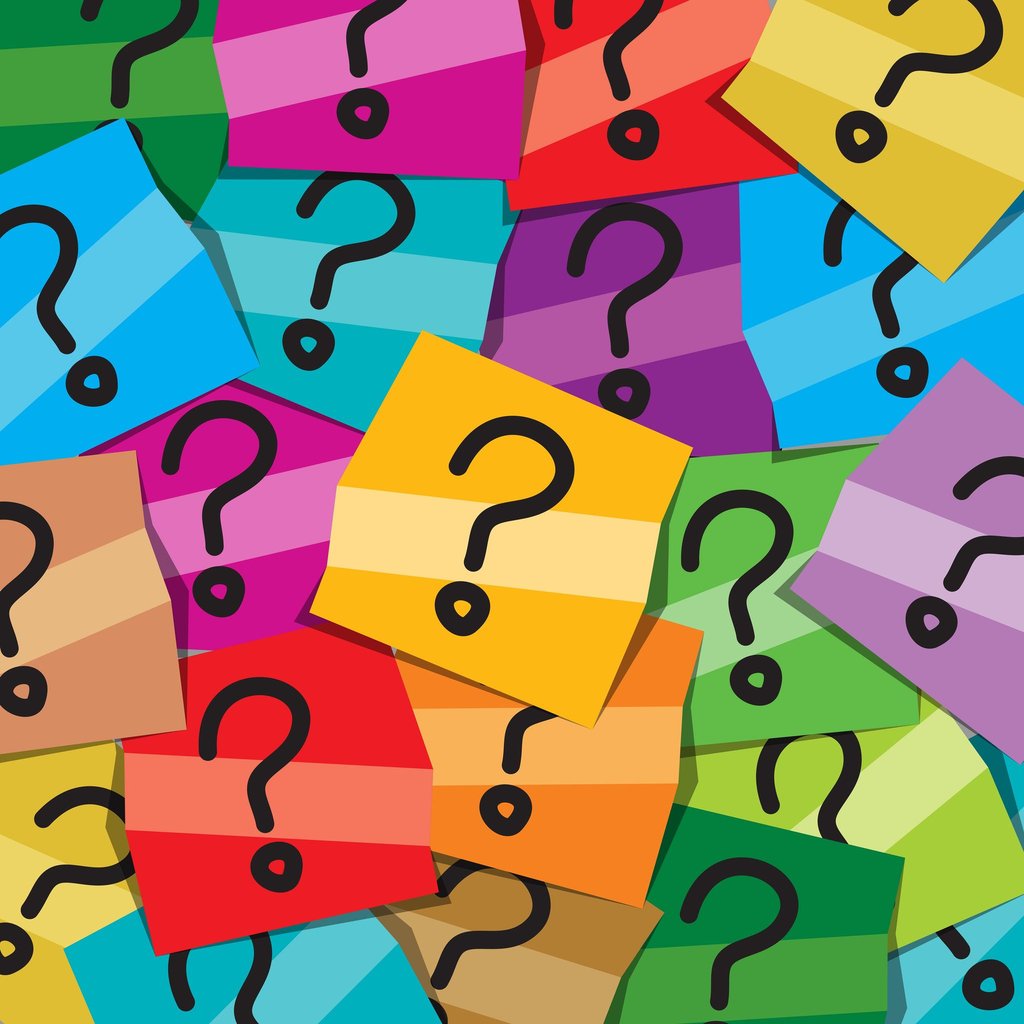 When new businesses are getting off the ground, sometimes the project management system consists of a whiteboard or a spreadsheet. Of course, this type of organization won't last for very long. Project management software is an essential part of keeping your team on task and your projects on time and on budget, but finding the right one isn't easy.
We've recently outgrown our system and are in the process of evaluating and testing new systems. While the process can be a bit painstaking, we know it's worth it because we need to stay on top of time, scheduling, production and who's working on specific tasks. The bad news: we don't have a recommendation for you yet. The good news: here are few features for you to consider as you embark on your own search:
Size and Complexity of Projects

. Simple projects can get by with simpler solutions. If you know from the get-go that your projects are all complex, you'll know how meaty your software must be.

Team Size

. Integrating a team of a few people is much simpler than managing a team of a few dozen. Make sure you begin your research by narrowing your options by group size.

Access Requirements

. Even if you don't have it now, it probably won't be long before your team would like some sort of mobile or remote access.
Scheduling

. Whether you can use templates or schedule recurring tasks make a huge difference when it comes time to lay out a campaign.
Budget.

Project management systems come in many sizes and at various costs. Some have flat monthly fees and others charge by how many people are using the system. Finding one that fits your needs and your budget makes living with system quirks bearable.
Lastly, don't commit to any one project management system without a thorough test drive that includes feedback from all your key players. We know that what works well for our content production doesn't always meet the needs of our website design projects and vice versa.
6. Consumer Relationship Management (CRM)

We are big believers of the inbound marketing method, and no inbound campaign can survive without a solid CRM. Even if you're just tracking your outbound efforts, however, a well-designed system will save you time, money and repetition of small tasks. HubSpot definitely sets the bar as far as inbound standards, but it's a great solution for almost any setup. Here are a few things we love about HubSpot.
Contact Management

. Keep all your contacts together and track sales activities automatically.

Email Support

. From templates to tracking, email marketing doesn't get any simpler.

Lead Management

. From tracking new visitors to drip campaigns, HubSpot makes it easy to walk your prospects down the path to a sale.

Insights

. Get feedback on your efforts along with tips for getting better results.

Endless Resources.

For every activity you may want to do, HubSpot has a blog, a video, a whitepaper, a seminar and an ebook on the topic. (OK, maybe not literally, but it sure seems like it!).
Effective Digital Marketing
If you're the type to geek out at all these cool tools, then you're probably already long gone to download and test these solutions and see how they can make your life a little less complicated. For everyone else, remember that each of these tools is here to make your digital marketing better and easier. Sometimes, it can take a bit of extra effort to get your solutions off the ground. However, once you've got them up and running you can relax knowing that your work and patience will be rewarded.