5 Ways an Inbound Marketing Campaign Can Generate More Local Business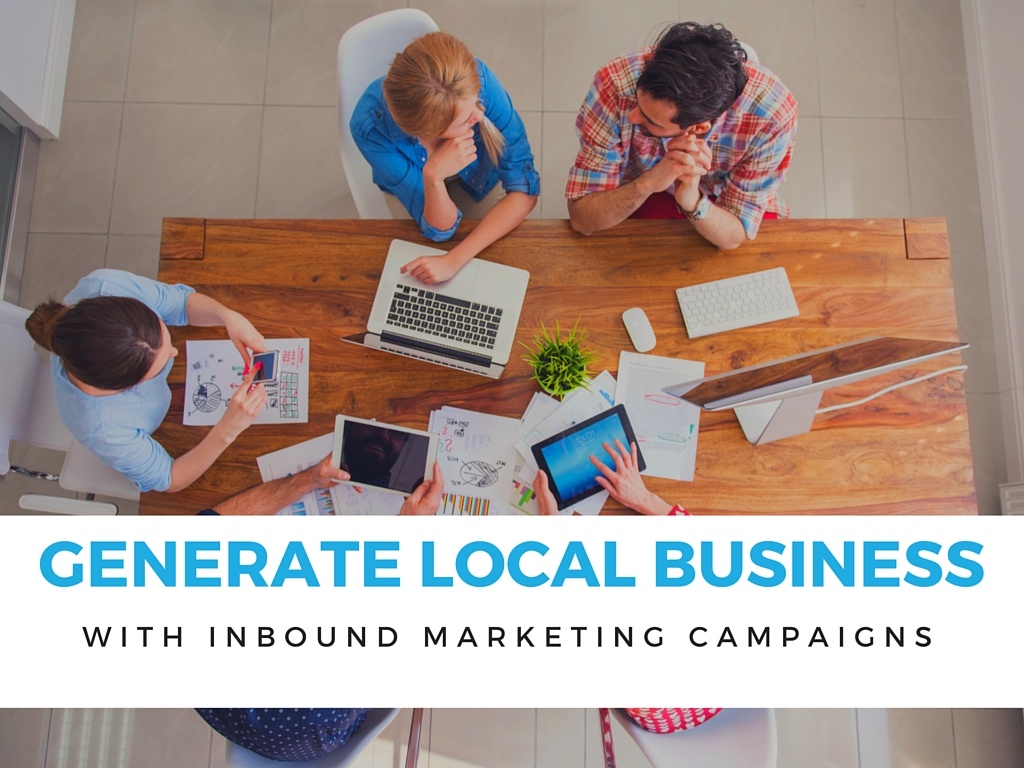 The Internet has eliminated many of the barriers that once prevented companies from achieving large-scale exposure. While appealing to customers around the world is an appealing option for many companies, businesses should maintain a focus on generating local business. Doing this will help those companies establish ties within the community, which can subsequently help them to develop long-term relationships with customers. Local business inbound marketing campaigns can be tremendously helpful in boosting a company's profile within the community, enabling the organization to benefit from a groundswell of organic local support.
Increased Website Traffic
Inbound marketing is all about driving traffic to your website so your customers can make purchases directly from your site. This approach works on a global scale, but it also works within your local community. Your inbound campaign can be as big or as small as you want it to be.
Local business inbound marketing campaigns succeed when they combine value with a sense of community. This not only makes your audience more loyal to your brand but to the community as a whole. And when you show your company's dedication to your local customers, your audience and status within the community will increase exponentially.
This doesn't mean you need to relate every email you send to your mailing list to some local event. But it does mean that you should keep your local customers close to your heart, and it means the members of your community should come first.
Become a Local Authority
One of the best parts about inbound marketing is that it gives every company the opportunity to brand itself as the expert in a given field. This is especially true of local businesses, who can become the unquestioned local authority in their industry if they properly execute their inbound marketing campaign.
For example, say you're an electrician. There are dozens of electricians within your local area, and all of them say they do great work, as do you. How can you separate yourself from the other electricians competing for local business? The answer is simple. Use inbound marketing to clearly show your expertise in the electrical industry. Write blogs about electricity-related issues, like why a more energy-efficient air conditioner can save your customers money. Film videos detailing quick electrical fixes. Show the community exactly why you're the best, and people will take notice. They'll be quick to hire you, and they'll be glad to recommend you to friends and family.
The prestige associated with being the local authority on a given industry cannot be quantified. But needless to say, it's a major way you can differentiate yourself from the competition, and it's a marvelous way for you to appeal to local customers.
Build Community and Trust
Embracing the local community is a great way for any company to establish roots and appeal to customers on an individual level. It also gives companies the opportunity to let their guard down a little and show what they're all about.
Sponsoring and helping to promote local events can help businesses to be seen in a favorable light. For instance, a company that sponsors a local 5K race that benefits breast cancer research is promoting two great causes — fitness and the eradication of a deadly disease. If the founder of the company has personal history in either of these two areas, the company website is a great place to discuss these issues and why supporting a particular charity is important to your company. It promotes the race, and it helps people to get to know the personality behind the company. Just as importantly, it gives others who care about these causes to care about the company, and odds are good at least some of those individuals will become paying customers.
If there's not a thriving local community that sponsors events, that's not necessarily a bad thing. It's an opportunity for a business to use grassroots marketing and take a major role in building the community. Inbound marketing can play a major role in this development. Sponsoring and promoting local youth sports teams, using your company's website to discuss partnerships with other businesses, distributing giveaways and business cards at meet-and-greets that direct recipients to a given landing page are all ways inbound marketing can be used to build a community where one does not exist.
Drive Long-Term Results
Perhaps the best feature about inbound marketing is that it's not a gimmick. It's not a tactic that will be obsolete in six months. It's simply a great way to keep in touch with your customers and ensure they remain loyal to your brand, and that's why it's virtually guaranteed to stand the test of time. In order for inbound marketing to be successfully implemented, it requires a thorough understanding of your customer base. Staying in contact with your local customers means you'll always know what they want and what they need from your business. That makes it very easy for you to develop the content that will resonate with your audience because you'll be helping them.
Best of all, inbound marketing is based around frequent communication. This means you never have to worry about getting too big for your core audience or forgetting about your local customers. As long as you always consider the best interests of your customer base and strive to understand what they want from your company, you'll always deliver the goods, both in terms of content and in your products and services.
And you'll see this not just in a sale but in the organic traffic to your blogs and referrals. We have a blog post, published nearly a year ago, that consistently gets blog views and clicks every month. Quality posts, which speak to your customers' needs, don't go out of style. They continue to gain value over time and will continue to drive long-term results for your company.
Localized SEO
Search engine optimization is a constantly changing practice that's always subject to the whims of Google's algorithms. But what never changes is the fact that people are always looking for someone in their local area that can do something they can't do themselves. No matter your industry, you can do a lot for your community simply by dominating the local SEO game.
The work you put into building your buyer personas and understanding your customers can help you to identify the best and most specific keywords you can use. These keywords will reflect your niche as well as any competitive advantages you have in comparison to your competition. Download "An Inbound Marketing Campaign Planning Workbook for Your 2017 Strategy" to get the templates and tools we use to build an effective buyer persona as well as find keywords to create effective SEO.
But there's another way to use SEO to your advantage, and that's to tie your location to any keywords you're employing. Returning to the example of an inbound-focused electrician, you may have a specific niche in which you specialize, or you may simply want to play up one service that's particularly lucrative. You can use a long-tailed keyword to zero in on this niche — for instance, "electrician energy efficient home wiring" — but you can also take it a step further. Adding your location to that keyword ensures that you'll stand above the pack when people look for a local option within that category. It also helps you to reinforce your status as an authority within your local area and strengthen your ties to the local community.
Grow Your Local Impact with Inbound Marketing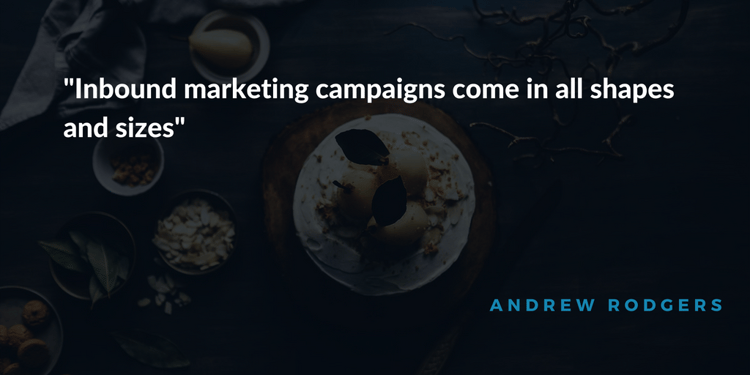 Inbound marketing campaigns come in all shapes and sizes. And while it's tempting to think big, it's also important to remember that local business is what keeps companies running strong. Local business inbound marketing campaigns can help you to market efficiently while simultaneously allowing you to focus on building roots and supporting local causes. Building support on the local level will help you to develop a loyal core audience who's likely to stick around over the long haul. This will also help you to develop your reputation as an authority within your industry, which will eventually mean bigger and better things for your organization.