5 Tips for Promoting Your Webinar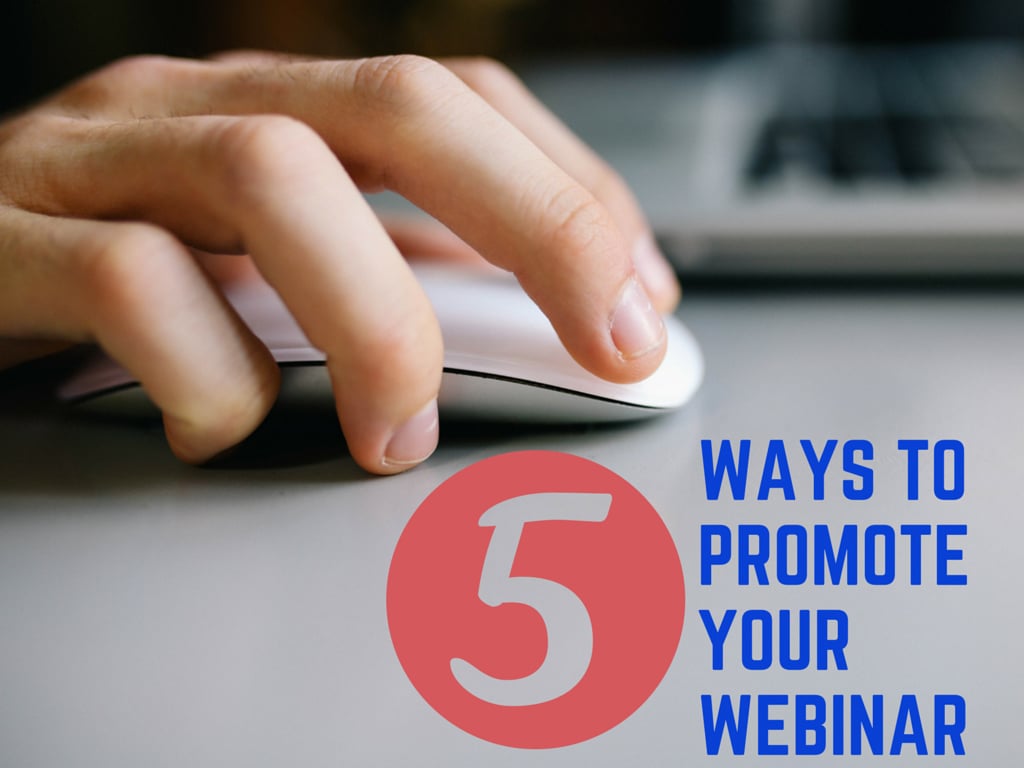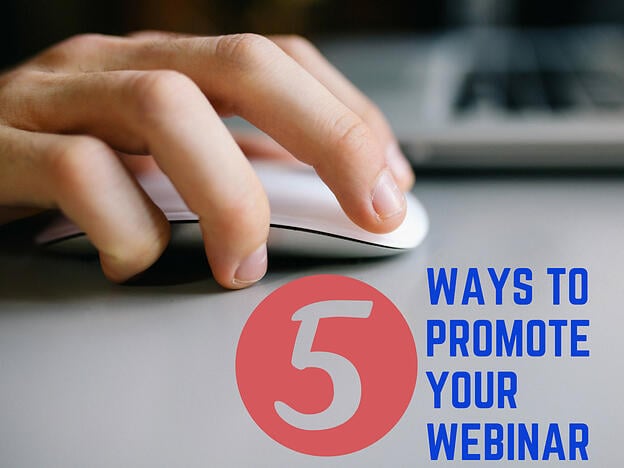 According to a recent study by the Content Marketing Institute, 62% of all B2B marketers are now using webinars as part of their promotional strategy.
No matter how you look at it, this stat makes a strong point: webinars are becoming a very popular content marketing tool. But this raises a very important question. Why are webinars becoming so popular? Why even do a webinar in the first place? Lets take a look at how marketers can effectively utilize webinars in order to grow their business.
After that, we will take it one step further. We will look at 5 ways you can effectively get the word out about your all-star webinar. Are you ready? Lets get started.
How Are Webinars Useful?
In my last post, I mentioned that the number of companies implementing content marketing is increasing year after year, and webinars can give you a huge advantage when it comes to attracting the right people to your business and establishing your company as an industry thought-leader. It serves as a new and fresh way to deliver content to your audience, and a well thought out webinar offers a new channel where individuals can be engaged.
And who knows, their followers may see them using the webinar hashtag and get in on the fun!
A great webinar is an exciting way to take your content marketing strategy to the next level. But creating content is only the first step to a great webinar. You need to build awareness and buzz about your webinar so people can sign up to be apart of it. Here's how:
1. Use Social Media the Right Way
Jay Baer, a popular marketing consultant, once said " Content is fire, social media is gasoline." In other words, social media can put your content in front of the right audience.
To obtain the best results on social media, you'll need monitoring tools. There are quite a few social media monitoring tools available to businesses on the web. By utilizing a monitoring tool, you can input specific keywords and track the buzz around that topic, which lets you participate in the discussion, engage with others, and even share content that is related to your webinar. Once you establish yourself in the discussion online, you can personally invite individuals to your webinar. By engaging, you developed yourself as a contributor to this topic so people will be more likely to attend.
2. Blog, Blog, Blog
As a marketer, one of your primary responsibilities is to curate content that is relevant and engaging to your buyer persona. In other words, produce content that is associated with your webinar. This is a great opportunity to draw people that are interested in what you have to say into your site.
3. Add Appropriate Call-to-Actions
Since you're working hard to produce blog content associated with your webinar, embed call to actions on your blog and website to capture the attention of your visitors. This way, you can advertise that you are hosting a webinar on the content that you have been blogging about. This is a surefire way to get these visitors already interested in your content to the registration form. I would recommend asking for their name, email, and twitter handle. Capturing this information will allow you to send out personalized email and tweet reminders about the webinar prior to the presentation.
4. Utilize Webinar CTAs in Nurturing Campaigns
As a marketer, you are likely using email to nurture your existing leads so you can put remarkable content in front of them. Why not incorporate that CTA into your email nurturing campaigns? The leads you have in your database are leads because they liked your content so much that they either subscribed to your blog or downloaded advanced content. Your leads love your content. Some of them may love it enough to share it on social media.
5. Guest Blogging
Inviting an expert in the industry to curate content on your blog is a great way to get fresh eyes on your branded content. If your guest blogger shares it with their followers, this expands your reach potential.
Webinars work! Take some time and plan yours.
With so much information and data available to individuals at the tips of their fingertips, it opens the door for specialized individuals to position themselves as thought leaders in their industry.