12 Stats About Inbound Marketing that You Can't Deny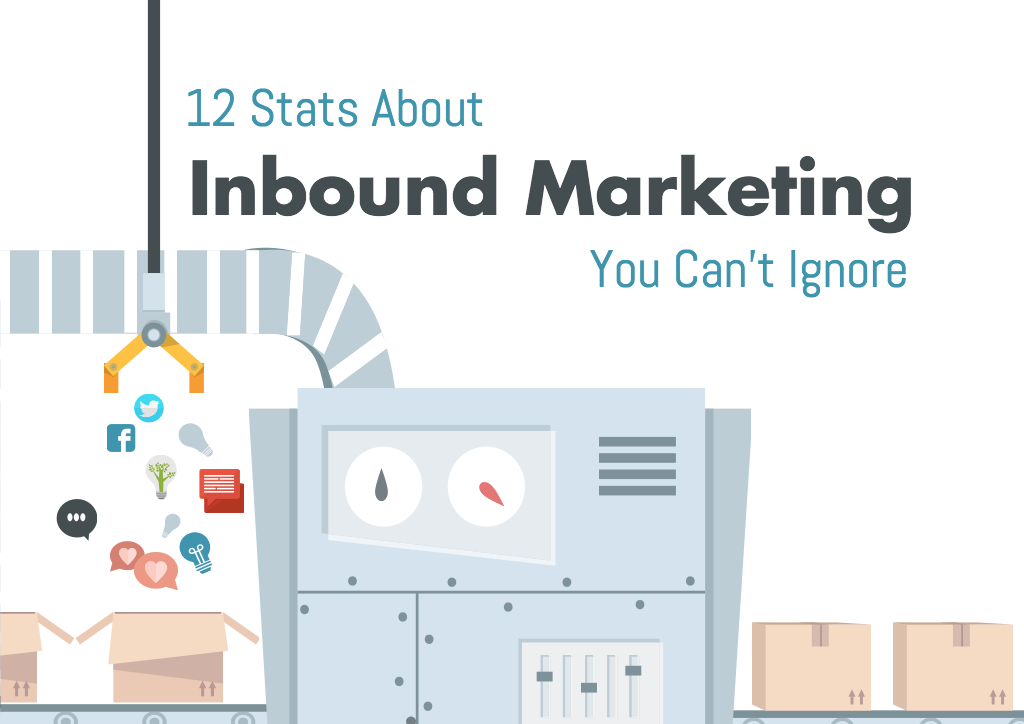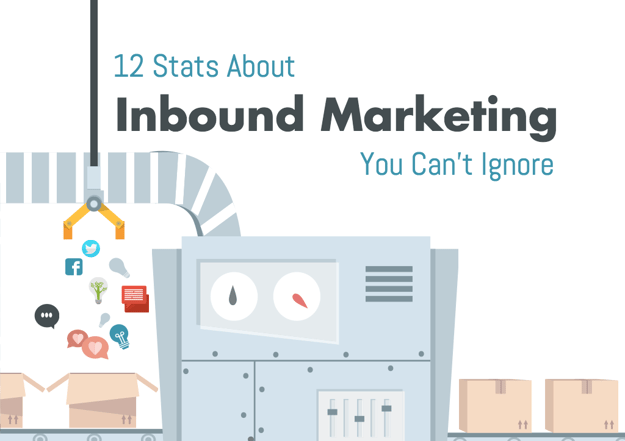 Are you on the fence about inbound? The increased use of technology and widespread access to the internet has changed consumer expectations and transformed the way that customers find and engage with brands. Though traditional outbound marketing used to be the norm, more and more companies are finding that inbound strategies deliver the marketing results they want. Below, we provide 12 stats that prove the power of inbound marketing:
1. An astonishing 84% of audiences ages 25-34 have reported leaving a favorite website due to intrusive advertising. Instead of imposing your brand on those who may not be interested, inbound tactics allow your company to bring customers to your brand through relevant, targeted content.
2. 80% of business decision makers prefer to get brand information from an article series than an advertisement. This shows that targeted content can often go further than traditional advertising when it comes to influencing purchasing decisions. Inbound marketing is great for B2B companies that want to attract the big decision makers.
3. About 68% of online buyers say that they will spend a considerable amount of time reading content published by a brand that they are interested in. This helps support the inbound marketing mantra that "content is king." People want to read material that is useful and interesting, and they want to buy from the brands that provide it.
4. 93% of buying cycles begin with an online search. The best way to increase your search engine ranking so that you appear on the first search engine results page is by creating content that is targeted to your consumers, which is the basis of inbound marketing.
5. Websites that contain 51-100 pages generate about 48% more traffic than those websites with 1 to 50 pages. The more digital content you create, the better your odds are for bringing in organic web traffic. For instance, if you have a blog, each post counts as its own page. That gives Google's content-crawling robots something to pay attention to and take into account with their SEO algorithm.
6. B2B companies that update their blog 1 to 2 times per month can generate up to 70% more leads than those companies that do not. The key to a successful blog is consistent content. The more blog content your brand publishes, the more opportunities you have to connect with new consumers.
7. Businesses that use inbound marketing content platforms and deliver content developed for their buyer personas see a 45% increase in the volume of Sales Accepted Leads (SALs). This shows not just that inbound marketing helps you bring in new leads, but that these quality leads are ready to buy.
8. Inbound marketing strategies can result in increasing the average website conversion rate from 6% to 12%. Quality content helps you establish brand credibility and build strong customer relationships, which can help you influence visitors to buy your product or service.
9. Nurtured leads make on average 47% greater purchases when compared to non-nurtured leads. Since lead nurturing is an integral part of inbound marketing, leads are more likely to make it through your sales funnel than if you simply attracted them to your website and didn't attempt to contact and convert them.
10. By 2016, marketers are expected to spend about $2.4 billion on email marketing. Emails are an essential part of the inbound methodology when it comes to nurturing leads. This figure is a testament to how powerful email marketing results can be in reaching and converting new customers.
11. Companies that rely mostly on inbound marketing strategies save more than $14 for every newly acquired customer. Inbound marketing is cost-effective and a great option for companies that want to successfully convert prospects into customers without breaking the bank.
12. Inbound marketing strategies cost 62% less per lead than traditional outbound marketing tactics. With inbound marketing, your budget goes a lot further, which makes it great for brands that want to make the most of their marketing spend.
Sounds good, doesn't it?
Inbound marketing is a buzz phrase in the business world, and for good reason! Overall, inbound marketing offers something for every brand, regardless of size or industry. These stats show something that no one can deny — inbound marketing results are real, and many companies are bringing in and converting more leads through the useful, targeted content developed during the inbound process. Needless to say, inbound is on the rise.